If considering building or remodeling your bathroom, you will always be compelled to install the best and standard-sized shower head. New and astounding showers are not something you can shop on a daily basis.
In fact, this could be the only moment; you are likely to build one. Shower heads are provided in different construction size, the material that was used towards building it, and the configuration. 
There are several shower head ideas, whose possibilities are headless. You can create a more beautiful and highly functional place by accessorizing the space for your shower.
Every option can be customized from shelving, seat/benches, niches lighting shower heads, placement of the fixture, and the sound systems. 
These items help to create a style, a more personalized appearance and the function on your good shower.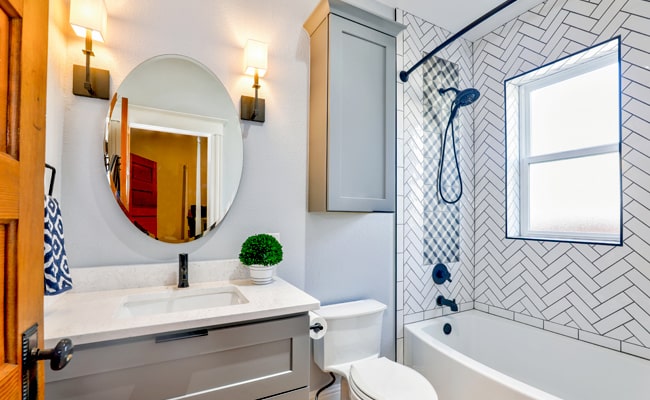 Let us start with the most crucial shower feature, which is the shower system. There are different types of shower heads and shower systems available. 
Therefore, it is upon you to think of how you would want your shower to operate and the essential options to make choices from.
These are mostly big styled heads that provide you with rain effect. It is mostly mounted over head the ceiling. 
Nonetheless, they can also, be fixed where there exists a standard shower head by use of an extension rod. 
They relay a soft flow of water which gives a more relaxing sensation and uniformly spread. This, therefore, makes it a more popular item.
Shower heads are provided in different sizes. They range from as low as 2′ to as huge as 32". 
They come in different shapes such as square, rectangle, and square which is highly dependent on your design style.
[On a side note: if you love rain shower heads and want to upgrade your bathroom shower system, read this review]
Recommended Reading: Rain Shower Head Buying Guide
This assures two separate shower heads which can be combined into one. 
The intuitive brand boasts of an up line of these particular shower systems that assures you the great diversity of a solid fixed shower head alongside a handheld shower head. They can be merged together, to form a single system. 
Similarly, they can separately be used for maximum water coverage. 
A huge number of these also boasts of a separate amount of handheld shower which in most cases is left separate. 
They provide different varieties of the spray patterns on the handheld shower head. This largely depends on the design and brand of your shower.
Many Shower Heads/Inserts
This is another fantastic feature which enables you to have water spraying in different areas and angles, within your shower. 
This creates the most luxurious spa-like shower experience. You can also, have many or few shower heads depending on the size of coverage you would want to have. 
Heads can be positioned vertically, alongside the wall, horizontally across your ceiling or any different and preferable variation.
A specialized installer should be used whenever you want to install these features because extra plumbing is important for these shower heads.
This is another great option, especially for families with people of different heights. The bars are available in different length. This, therefore, allows a wide range of designs and adjustments.
You can install them on your own although with some difficulties. 
Therefore, you should take great caution to ensure you don't break the tile inside.
Dual Shower Heads and Controls
If you are financially stable and you have enough space for this option, then you need to go for it. 
Dual shower systems are the best for married people. The reason is that one may prefer a steamy hot shower while others would want it to be a little bit cooler. 
Therefore with dual head and controls, each of you should have a shower which you're both comfortable with. 
You can still choose to have a dual shower heads with a single control. Nonetheless, on this option, you'll have single temperature control on each head. 
Because more plumbing will be required, it is advisable to hire an expert who can install this kind of shower system.
This is another highly important part of the shower area. Everyone would want to take a shower in a well-lit room. 
There various types of lighting options available. They include:
There are different' types of overhead lighting which are highly effective. One of them is recessed lighting which is very crucial and highly popular, although may not be the only option.
Therefore, if you would want to have overhead lighting it is a prudent idea since it is waterproof and it comes with the right sealing around the light.
Skylights and Windows are two main options for the natural light which you can have in your shower. 
Following the type of shower placement, you should be able to add an attractive huge frosted glass or window blocks. These allow more natural light at the same time maintaining your privacy. 
Another way is to add a skylight over your shower or inside the bathroom to give a room more light.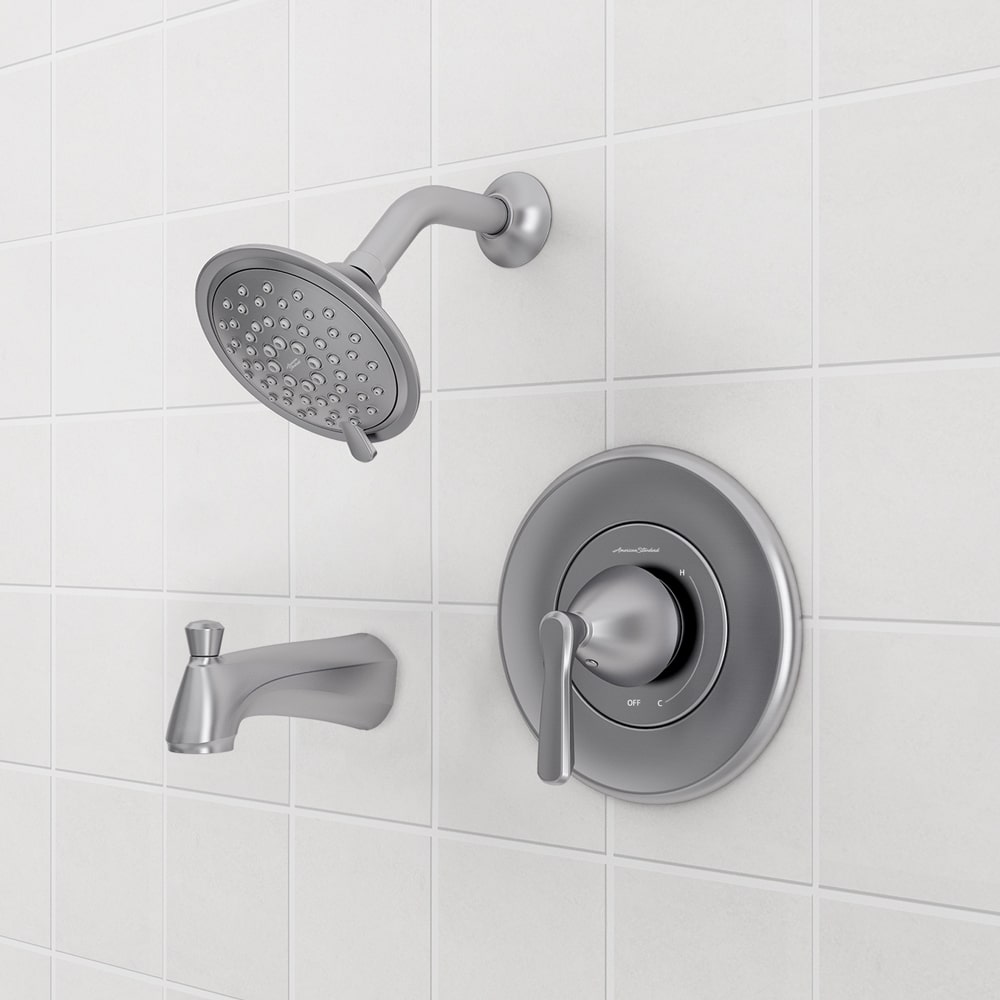 Have you ever thought of having a place where you can sit and relax as water flows down your body?
The fixture is very essential if you're thinking of shower designing. You wouldn't want to get into the shower only to find water which is very cold. 
The standard placement should be strategically under the shower head. It has become so common to locate your handles on the entrance of your shower.
Therefore, it will enable you to make an adjustment of water easier and more comfortable. This should happen before you get in the water. 
Following the design of your shower size and design, they should typically be located at the back wall or side wall of your shower. 
Therefore, you need to consider more strategic shower heads in order to make your time more comfortable. 
For example, Rain-Mount shower heads should aim straight downwards. This is less likely to make your room soak with water.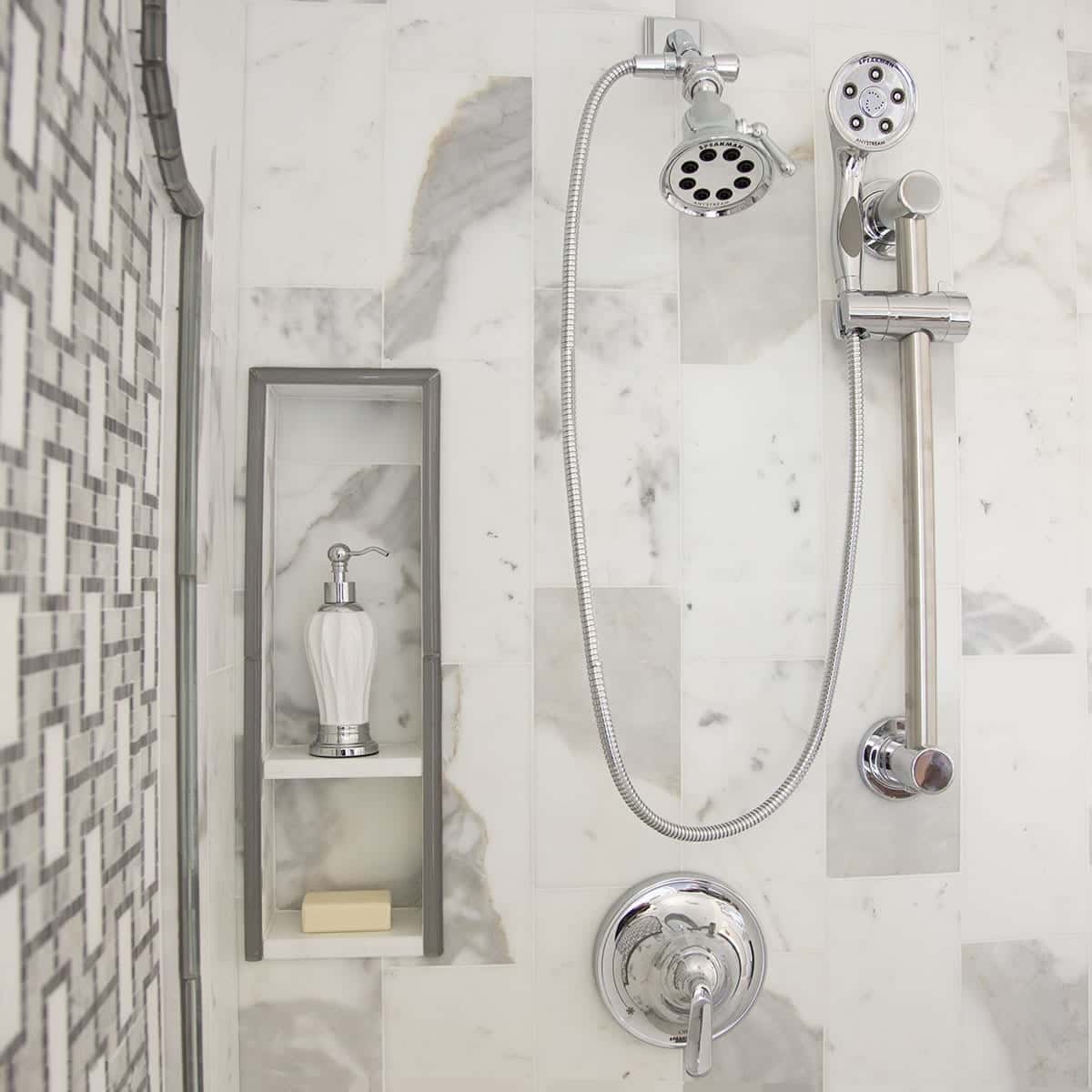 These refer to cubbies built around the walls within the shower where items are placed, for example, conditioner bottles, shampoo, body wash shaving cream, etc. 
They are available in different designs to blend well with the shower walls. They can be positioned alongside the wall. 
This, therefore, brings in the best combination of the shower head, shower room, and the cubbies. This makes it more comfortable and reassuring.
Good shower head ideas make the shower system more effective and efficient since water sprinkles out of the shower head in a more appealing manner. 
Therefore, this detailed content should help you identify the best shower head design ideas for your bathroom…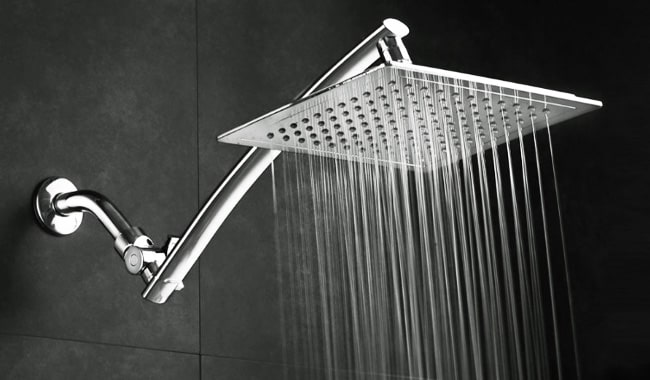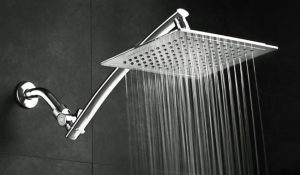 Who doesn't like to get wet under the sky while it rains? However, our civilizations have minimized life inside the boxes of buildings. We cannot
Read More »
Was this article helpful?