Shower can turn your mood from a slow drip full of fatigue and pity into a cocoon of satisfaction, luxury and even comfort. 
It's quite unfortunate that there are so many people who don't get to enjoy a quality relaxing shower because of a bad choice of a shower head.
Imagine taking a long and a calm relaxing shower. Imagine that feeling that comes with the soft piercing of warm water during a shower. 
The sense stimulation that comes with the landing of the warm water sprays from the shower. Aren't all these feelings breathtaking? You definitely agree.
However, the perfect shower doesn't just come around. You have to make sure that you go for the best type of shower head that will deliver just the right type of shower that you have been craving for and that will suit you mood.
Check my picks for the best shower head brands that made it to my top list.
Top 10 Shower Head Brands Reviews
The best shower brands have the power of instantly rejuvenating your energy and removing the stress from life. 
Instead of settling for any mediocre products, here are the brands that are worthy of checking out. 
Moen
Delta
Kohler
Speakman
AquaDance 
SR Sunrise Shower 
Aquahome Group
High Sierra Shower Head
Waterpik Shower Head
Culligan
Moen has been around since 1956 and is currently one of the leading manufacturers of faucets and fixtures. 
It has a varied range of products, starting from classic designs to digital shower systems with a temperature-controlled cloud-based app. 
As one of the top-rated shower head brands, Moen produces both wall-mounted and handheld showers with different spray patterns. 
It also includes products with single spray patterns, like the S1004 rainfall head, which is favored by many due to its efficiency and coverage.
It doesn't matter what the interior design of your home is; you will most certainly find something that would fit. 
If you are looking for a vintage appeal, you will love the fixtures with oil-rubbed bronze or brushed nickel finishing. 
You will also find matte black and standard chrome designs for your modern home. For a clean look, you can also opt to choose the brand's magnetic dock handheld showers. 
That's because they hold everything in the right place using an appropriate amount of force. 
Almost all of its showerheads have a flow rate between 1.75 to 2.5 GPM, which will leave you satisfied. 
And most of them are EPA certified as well, so you can stop worrying about wasting water and large energy bills. 
Delta is one of the quality shower head brands that top in both performance and appearance. 
It offers three main spray systems: high pressure, rain, and massage, but not all products incorporate them at the same time. 
Even the value options of this company offer multiple spray types and massaging jets to meet all your showering needs. 
You can choose the wide full-body options if you want a quick shower or choose a full-body massage on days your muscles need a little relaxation. 
Most Delta bathing fixtures are WaterSense certified to save as much as 20% water. 
Some, such as the Faucet 75700, have a pause option to save water while you lather up with soap and shampoo. 
Delta products may also come with a water restrictor to reduce the amount of water flow. This can, however, reduce the water pressure significantly. 
The brand has a patented Touch-clean spray hole design to prevent any mineral build-up. This helps in easier maintenance and clean-up. 
It also creates different new filters to ensure that you are only getting clean water. 
Besides fixed and handheld shower heads, Delta also introduced dual systems for a double water stream. 
Even if you have just begun researching shower heads, you may have already become familiar with Kohler. 
This American-based manufacturing company has been making headway since its set up in 1873 and is now one of the best.
Kohler uses Flipstream technology in its multiple-spray system to allow you to switch between them by simply rotating the showerhead. 
You can get wide-body coverage, a targeted massaging stream, a soft and comfortable downpour, etc., depending on the type of your showerhead.  
This brand is also one of the first to introduce music speakers with its systems. 
If you want to play pleasant music for relaxing or straight out host a jamming session, you can finally do it! You can even listen to the news if you want. 
However, the sound system has much room for improvement as it can often drown out soft music. 
When it comes to the spray head design, this brand combines both traditional and modern features. 
The nozzles are strategically placed to ensure an experience that only Kohler could provide. It also uses silicone faces in some of its designs for reducing mineral build-up.
A name that comes up a lot when we talking about the brand that has the best water pressure is Speakman. 
This brand is highly famous for its solid metal head design with clean and sharp lines. Its products complement almost all bathroom types. 
If you enjoy traveling, you might have seen your fair share of Speakman's plastic shower heads in hotel bathrooms. 
It is because they are incredibly durable and affordable with no unnecessary features, like LED lights. 
This company's shower head series are mainly distinguished in three kinds: Icon, Vintage, and Retro Anystream. 
The Anystream system is a patented design that allows you to smoothly shift between spray systems and evenly spurt out water at all angles. You won't need to do any tuning! 
All three series come in either 6-jets or 8-jets.
Despite having fewer nozzles, the former is more popular among the two due to its more efficient performance.
The turbine engine showerhead also has self-cleaning plungers to resist any mineral build-up.
Speakman offers plenty of top-notch features. However, it still lacks behind with its handheld/hybrid shower systems.
AquaDance is currently one of the bestselling showers and is quickly making a name as one of the best shower head brands in the industry.
Produced by Interlink, it is a 3-way unique combo system with a slightly minimalistic appeal, which helps it fit in with pretty much any bathroom design. 
Due to the patented three-way diverter, the dual shower heads can be used individually or together.
The fixed one has a waterfall stream pattern that offers softer and soothing water, pouring at a slight angle. 
On the other hand, the handheld option gives a more targeted and direct flow, and you can mount it up on a wall bracket. 
The two showerheads have six spray settings with a click-lever dial for fast switching. When you change the setting, the water flow pauses for a second before the transition to maintain the temperature. 
The water flow is the highest allowed, which is 2.5 GPM, but you can expect it to drop slightly while using both heads simultaneously. 
One of the biggest drawbacks of this product is its construction. 
It uses steel for durability and a heavy feel but does not have a brushed finishing, which can cause rust formation in the future. 
6. SR Sunrise Shower Head
If you want to revolutionize the way you shower, getting an SR shower head is one way to go.
And very few luxury shower head brands have an overhead fixture as innovative as SR Sunrise does. 
Its 10 and 12-inch rain shower fixtures are probably the best there is.
With 90-degree nozzles, they mimic the feeling of an actual downpour, leaving you rejuvenated and refreshed every day. 
You will love the wide coverage and enjoy the cool water as it pleasantly drenches your entire body in no time! 
The head may also be slightly rotated, a maximum of 30 degrees at any angle if you don't like direct water from overhead. 
There may also be a wand shower arm included so that people of all ages and disabilities can easily use it. 
SR Sunrises' designs are sleek and modern. It uses stainless steel for construction combined with brushed metal finishing to make the shower heads rust-resistant and enhance their appearance. 
The shower heads are often lined with silicone to prevent any hard water blockage since you can clean them right away using a soft brush. 
This brand uses an air induction technology that produces a consistent water stream for your convenience. 
It maintains the water pressure of your stream even if you have a weak water supply pressure or terrible plumbing. 
The installation is also uncomplicated and does not require any special skills.
[On a side note: if you are in search of a luxury shower head, click here.]
You can stop looking for the best filtering showering head because this is it!
Trust us; nobody does it better than AquaHomeGroup. It uses a 15-step filtration process to leech out all the impurities like chlorine, sulfur, hard water deposits, iron, and other minerals.
Not only does it remove common contaminants, but it also nourishes the water with healthy vitamins through the Vitamin C and E beads. 
It has a single rainfall mode with a powerful output flow that is compatible with most shower types.
Say goodbye to trickle water forever!
You will need to change the filter every six months, but the installation process is straightforward and does not take a scientist to figure it out. 
The best thing is, it comes at an exceptionally affordable price!
AquaHomeGroup wins some brownie points for their gift box! It includes 2 vitamin C cartridges along with nearly half a dozen shower caps. 
This shows the company's appreciation for its customers, which has played a vital role in catapulting it to the position of one of the best shower head brands.
8. High Sierra Shower Head
The High Sierra shower head amazed every homeowner right from the start! 
You might be surprised to find out that this showerhead design is based on agricultural irrigation nozzles and is on a league of its own. 
If you are looking to make more eco-friendly choices in life without compromising the quality of your showers, then this might be it! 
It has a water flow of 1.5 GPM which is lower than most standard fixtures, but you will hardly notice it unless someone mentions it. 
The High Sierra lacks versatility with just one setting. Moreover, some people may not find the design to be attractive at all. 
It's shaped like a D-cell battery which is unlikely to match your bathroom décor. 
But it does not clog up and is suitable for heavy-duty use due to the mostly metal construction. 
Even its accessories have a similar feel to it. So, if you are okay with compromising on the looks, there is a possibility that you might end up liking this fixture a lot.
Its performance is sure to leave a lasting impression, and you will enjoy using it every single time!
Good things do not always have to have an extravagant price tag, and Waterpik proves just that. 
Its shower heads are stylish and efficient, and they start at less than $20. 
Even at this price range, you will get five different models to amp up your shower sessions. The higher-priced ones can have up to seven settings. 
All of Waterpik's model uses Opti-flow technology that promises full-body coverage with adequate pressure to rinse out the shampoo from your hair with a GPM of 1.8 or 2.5. 
If you would like a shower head to soothe your aching muscles, Waterpik models are an excellent choice. 
This brand's Powerpulse massage mode is one of the leading causes of its popularity, which does wonders to your body after a hard day of work. 
And as for the design, it has an excellent chrome finishing with a one-of-a-kind anti-theft brass pivot ball. 
The traditionally styled shower is mounted on an overhead bracket which can be removed for more versatile use. 
Culligan shower heads are for those people who want more from their shower experience. 
And in response to their demands, it has been manufacturing filtered shower heads to help revitalize your dry skin and hair. 
This company's shower filters easily catch impurities, such as chlorine, sulfur, iron, etc., ensuring that you use 97% cleaner water to take care of your body. 
If you are suffering from dry skin or damaged and unruly hair, you will begin noticing the changes right away. 
Besides, due to the bacteriostatic media, the growth of bacteria and fungus will be limited, which will further purify your water. 
It takes the help of oxidation-reduction technology to inhibit contamination. 
Culligan filters come with the showerheads attached, so you do not have to worry about the dimensions. 
It comes with five different spray settings with a 2 GPM water flow that will ensure you have nothing but the best showers. 
But remember, you have to change the filter every 10,000 gallons or after 6 months of use.
How Do I Choose A Shower Head?
Water flow and pressure and spray systems are the two most important things to check when buying a shower head.
It would be best to choose an option with steady water flow and good pressure to wash your hair and treat your tired muscles. 
Almost all the brands have different modes. You can also choose shower systems that allow you to set specific water temperatures.
You might be surprised to know that there are more varieties of shower heads than you could imagine. But these are the most commons ones. 
Fixed appliances are mounted on the wall or ceiling permanently or with a wall bracket. They are more ergonomic and common. 
These fixtures are wider and flat to mimic actual rainfall from overhead. You can mount them on the ceiling for a more authentic experience. 
They are more versatile and flexible, usually attached to the wall using a wall bracket. There are further divided into three forms: high-pressure, low-pressure, and filtered. 
Differences Between Delta vs. Moen vs. Kohler Shower Head
While all three brands are highly popular and are termed high-end shower head brands, Kohler is the most expensive.
It is followed by Moen and Delta, respectively. The difference between the latter two is minimal.
However, while Kohler and Delta offer complete installation kits, Moen provides the bare minimum. 
They are also better at leakage protection due to the use of ceramic disk valves and patented designs. 
Delta beats both Kohler and Moen when it comes to designs, offering diverse fixtures that are reliable and simple.
Furthermore, Delta also has a better cleaning system than the other two and is the most eco-friendly option.
Besides an extra spray pattern, it also features a Reflex-system with a flexible hose and an easy adjusting spray head. However, Moen shower heads offer more spray pressure.
What is the best shower head brand? 
It all depends on the features you are looking out for. Delta, Moen, Kohler are currently leading the market, but the others are not far behind.
How to increase the water pressure of your shower head? 
Getting a high-pressure fixture will result in better performance and efficiency. Cleaning it up and removing any sediment clogging could improve it as well. 
You can also try installation a compression chamber if you do not want to change your showerhead.
What is the legal range for water flow in GPM?
The Water authorities in the United States of America have restricted the water flow rate to 2.5 GPM, which has been in place since 1992.
Few states such as California, Colorado, New York are exempted from this rule.
How long does a shower filter last?
Generally, most shower filters can last a maximum of 6 months or 10,000 gallons, whatever comes first.
Some manufacturers even put in reminder stickers to help you remember when it is time to change them.
Do rain shower heads use more water than normal shower heads? 
Surprisingly, no.
But your water bills still might increase since you would possibly spend more time in the showers relishing in the rainfall/waterfall effect.
With the above top picks of the best shower head brands, you're ready to enjoy the bliss of pouring water. 
You might change with your budget, preference, and style. But the brands that we've mentioned offer unique designs and technology to give you the best features.
And even if it might cost you more up-front, it would be one of the best investments you make as an adult.
However, it's important to remember to read carefully the buyer's guide and learn how the shower head works. 
A good choice of a shower head is obviously the lead to a good shower. Choose a good shower head and don't be a shower hater.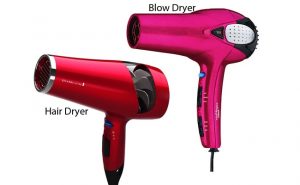 Over the years, women's fashion has saved an important spot in society. Starting from their wardrobe, make-up, and hairstyles, it has all become essential in
Read More »
Was this article helpful?