shower can turn your mood from a slow drip full of fatigue and pity into a cocoon of satisfaction, luxury and even comfort. 
It's quite unfortunate that there are so many people who don't get to enjoy a quality relaxing shower because of a bad choice of a shower head.
Imagine taking a long and a calm relaxing shower. Imagine that feeling that comes with the soft piercing of warm water during a shower. 
The sense stimulation that comes with the landing of the warm water sprays from the shower. Aren't all these feelings breathtaking? You definitely agree.
However, the perfect shower doesn't just come around. You have to make sure that you go for the best type of shower head that will deliver just the right type of shower that you have been craving for and that will suit you mood.
Check my picks for the best shower head brands that made it to my top list.
Moen is a well-established company and is well recognized for its amazing faucets and this shower head fits right into their long list. 
This is definitely one of the best shower head brand as it comes in large sizes (almost 8 inches). This feature provides a perfect whole body powerful spray that can be termed as a rain shower spray. 
An immersion technology boosts the pressure of the water leaving each nozzle to ensure the full body spray is achieved.
The moen also has an option of a concentrated spray. This is easy to turn on as all you have to do is turn to high pressure which concentrates flowing water through thirty of the one hundred nozzles of the shower head. 
You can easily switch back to the rain shower function. This makes the moen a multifunction shower head. 
It's design generates so much power such that the nozzles are self-cleaning. The immense pressure created is able to brush off any solids that might accumulate in the nozzles.
A maximum flow of 2.5 gallons per minute ensures that you save a lot of water.
This shower head is also very easy to install and can be done without the help of a plumber.This shower head is however quite expensive but all in all, it would be a worth it purchase.
The speakman is a revelation to many especially those who have said it's time to change to an adjustable shower head. 
This is a common shower head in motels, hotels and inns and from this you can already deduce that it's one of the best shower head brands.
A handle carefully placed at the side of the shower head allows you to alter the flow of the shower water to suit your current mood and feeling. This technology is called the anystream technology and is a magnificent invention by speakman.
It comes with three functions; full and passionate spray, massage pulse sprays and smooth streams to rinse off the soap or the shower gel.
Aesthetics are well taken care of by the solid brass metal that has been given a smooth chrome finish to make sure that your bathroom is like a piece of art. 
The nozzles are self-cleaning and therefore you won't have to worry about accumulating solids. 
The speakman is a 2.5 gpm ( to know more about GPM, click here ) model that delivers a relaxing shower at the best economy of the water.
This is a unique shower head since as the name 2-in-1 implies, as it can be fixed on the wall or used as a handheld shower. 
This is enabled by its swiveling high performing properties. Definitely one of the best shower head brands as it has a detachable hand shower dock that is placed at the center of the showerhead. 
The advantage of this feature is that you can have water pouring from above while using the item in the handheld mode. 
This shower head beats all of the other brands because of its multifunctional nature. Apart from a full body splash, the delta can also be used for massaging and relaxing sprays. 
To make things even much better, the full body splash can be used together with the massaging sprays. 
It's fitted with a pause function that lets the user stop the shower temporarily while scrubbing or else shaving and when you resume to the showering, the water will still be at the same temperature as before. 
It's a very easy to install shower head and comes in a very posh looking chrome finish. You can also get the delta in a stainless steel finish but however, you will have to pay for an extra $50.
Have you been waving issues with your quality of water? Maybe you have been having problems with hard water?
The culligan head is here for people like you.
It comes with a filter and also a clog resistant spray nozzle. This combination works to fight and remove chlorine, scale from hard water and any other solid that may alter the comfort of a shower. 
The filtering system is so good such that it has been proven to be 99% effective. It's a multifunctional shower head that has a variety of shower options. 
With five different and selectable sprays, the culligan allows you to juggle between a full body spray, a pulse, or another type of spray. 
A maximum flow of 2.5gpm ensures proper water economy to save on water bills. However, the shower head has a significant plastic part and this filter has to be replaced once every six months. 
This could be perfect for you if you're tired of having your shower smell like some salt or sulfur. This could sound expensive but it's definitely a shower head to consider.
With the above top picks of the best shower head brands, you're ready to enjoy the bliss of pouring water. 
However, it's important to remember to read carefully the buyer's guide and learn how the shower head works. 
A good choice of a shower head is obviously the lead to a good shower. Choose a good shower head and don't be a shower hater.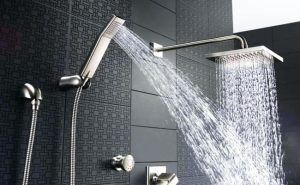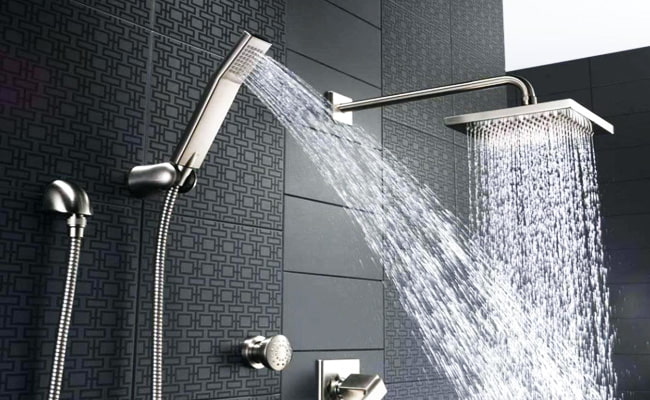 Comfort at home is not only in the bed or sitting room, but also in your bathroom. Choosing the right kind of a typical shower
Read More »