Let's face it! If you are looking for a more efficient option than a fixed shower head, consider getting a handheld one.
You can directly spray the water to any part of your body that will give you a more comfortable bathing experience. 
Apart from that, these shower heads keep water consumption to a minimum level. There is no water wastage like fixed ones.
Herein, we introduce you to the best handheld shower heads that you can buy. The features, as well as the design of the products, will surely enhance your showering experience.
Our Picks for the Best Handheld Shower Heads
The list given below contains the top contenders of this year focusing on the price, durability, design, and variety of water flow options.
1. Ana Bath 5 Function 5ft Combo Handheld Shower Head
What if I tell you, this shower head from Ana bath, is able to give you rainfall spa bathing experience? 
You might not want to get out of the bathroom once you realize how soothing your bath can be even at home.
Apart from that, the handheld shower head features 5 functions.
You can switch between massage and rain mix, massage spray, bubbling and rain mix, and bubbling spray along with rain spray mode. 
So, depending on your emotional state, you switch to any of these functions to get more pleasing and refreshing shower time.
The shower head got stainless steel housing along with 2 brass nuts on it. Due to its metal fittings and hose, the shower feels durable enough. It's 5 inches' flexible shower hose got a sleeker look. 
As the nozzles are anti-clog, there is no room for mineral deposits and calcium once you push it, and water flows out of the shower.
2. Delta Faucet Touch Clean 7-Spray Handheld Shower Head
If you are one of those who get creative and inspiring thoughts while taking a shower, this handheld shower head from Delta will add more to your ideas.
This shower head will give you steady and forceful streams of water, which will make you feel very relaxing. You can also relieve tired and sore muscles with its strong and focused massaging jets. 
Previously reviewed shower head features 5 spraying functions. From Delta shower head, you get 7 impactful spraying options. 
You can select from massaging spray, full body massage and spray, wide full body spray, full-body spray, drenching spray, energy-saving, and pause functions.
Its touch and clean spray holes function very effectively to get rid of the calcium and deposits build-up. You don't require to use cleaners.
The unit sports a 6ft, flexible hose along with a vacuum breaker that will minimize water consumption.
When it comes to the installation of this device, it is pretty easy and straightforward.
3. LOKBY High Pressure Handheld Shower Head
Whether it's for getting a relaxing, luxurious shower for yourself, or making things easy to give your kids or pets a bath, the lokby handheld shower head comes with some exciting features for you.
You will get 6 different showering options from this one. Select an option from pulsating massage, rain massage, rain mist, power rain, and power mist to enhance your bathing experience. 
You will easily notice the difference between this one and a typically fixed shower.
The hand shower can provide you with high-pressure water. You have the option to install a 1.8 GPM flow restrictor for convenience. Its self-cleaning nozzles work great at preventing minerals build-up. 
With its 59-inch stainless steel hose, you can easily maneuver it around limited space. 
Although it's made of plastic material, it's not any ordinary cheap plastic. Chrome-plated ABS plastic material is well known for its durability. The surface got an elegant chrome finish that matches most bathroom interiors quite nicely.
4. Hydroluxe 1433 Handheld Shower head, Rain Shower Combo
Hydroluxe introduces you to a combo shower head. Each of these two heads can provide you with 10 different water flow patterns, 5 patterns each. 
You can either take a shower with one or combine both the heads for more enjoyable bath-time.
Each shower head has a 4-inch chrome face. It also features rub-clean jets and click lever dial. Settings such as power rain, stay-warm mist, massage, water-saving, and pause can get you a comfortable and relaxing bath regardless of the condition.
The stainless steel hose is pretty flexible; you can spray water all over the body effortlessly. Brass hose nuts are of conical brass, which ensures no leakage whatsoever. 
For convenient use, the unit features a 3-zone click lever dial. Controlling the water flow is pretty easy and effortless once you get this one.
You can easily install the shower head without any additional tools. Plumber's tape and all washers are included in the package.
5. AquaBliss Thera Spa Hand Shower
Getting a massage to melt down your stress and tension no longer requires you to visit a spa center. A luxurious hand shower like this one can relieve your stress through its massage type water flowing patterns.
The unit features 5 powerful massage settings, which can enhance your bathing experience.
So, the settings that this one offers are pulsating massage, rain and pulsating massage, rain, rain and mist, mist, and water-saving mode. 
You can choose any of these settings, depending on your emotional state. Water-saving settings can reduce around 80% to 90% water wastage.
When most handheld shower heads spot 5ft long hose, this one comes with a 6.5ft extra-long hose, which doesn't tangle regardless of how you use it. It also allows you to rotate the hose 360 degrees for more convenience. 
Giving baths to seniors, adult disables, kids, and pets are easier when you get this. Rotating technology really helps regarding this matter. It's one of the best handheld shower heads for seniors.
To ensure durability, the manufacturer used high-quality water-resistant plastic material to construct the shower. The stainless steel hose, along with brass nuts, makes it quite sturdy.
6. AquaDance High-Pressure Chrome Face Handheld Shower Head
A good performing handheld shower head comes great when it's about your personal cleaning, giving bath to senior adults, kids, as well as pets. Some models offer you to clean stuff such as boats and RVs, and this model from AquaDance is one of those.
The shower head sports a 3.5-inch chrome face, which features six water flow settings.
You will find comfort and relaxation using any of these settings from power rain, power mist, pulsating massage, rain mist, and rain massage. The power-saving mode minimizes water wastage significantly. 
If you're worried about holding the shower head comfortably, then fret not. Its ergonomic grip handle will provide you a solid and stress-free grip over it.
The rub-clean jet feature is also there to make your cleaning easier. With its 3-zone click lever dial, you can switch between settings conveniently.
The shower head features a 5ft stainless steel shower hose, which you will find flexible enough to use for various purposes. 
Most products leak water due to poor quality hose nuts. With this one, brass hose nuts will further tighten the joints so that you don't have to face the water leakage issue.
Teflon tape is included with the package, and you can install the unit without any additional tool.
7. Moen 26100EP Engage Magnetix 6-Functions Handheld Shower Head
This shower head from Moen is a bit different in terms of how you take it out of the holder.
As it features an innovative magnetic docking system, you will be able to detach and use it effortlessly, and then dock to its place with a snap. 
You can release and place it securely even when your eyes are closed. It's the best magnetic handheld shower head that you can get.
The chrome finish on its surface makes it perfect for pretty much every decorating style. Some plastic-looking shower heads don't go with bathroom decorations; it's not happening with this one.
Furthermore, its 3.5-inch shower face with 6 different water flow patterns will provide you a relaxing and comfortable bathing experience.
Moen shower head performs extremely well while ensuring efficiency. Its water-sense program helps to reduce water wastage when you take a bath.
8. HammerHead All Metal Handheld Shower Head
If you are looking for a durable all-metal shower head, which will not disappoint you by breaking any of its parts, take a look at what Hammerhead shower head has to offer.
All the components are of metal. To make it more durable, the unit got industrial grade chrome finish to withstand corrosion. 
If you wasted your money on plastic or poorly made shower heads before, give this one a try; you no longer need to invest in another one in any time soon. 
One drawback of this unit is that it doesn't have multiple spraying settings. Still, the shower head is able to deliver water like a pro. Your body will feel so relaxing and pleasing when its 4-inch wide shower face will spray water on you. 
Its 304 stainless steel hose is flexible enough to support your showering needs. The connectors on it are of solid brass, which ensures you get leak-free service from the shower head.
For more convenience, the shower head holder got an adjustable swivel that rotates 360 degrees to meet your sweet spot.
All these specs and features check this product as one of the best quality handheld shower heads on the list.
9. AquaDance 7-inch Premium 3-Way Rainfall Combo Shower Head
Another luxurious and premium looking combo shower head on the list. For those who prefer a bit wider shower face, AquaDance offers a 7-inch shower face for their enhanced showering experience. Another one is about 4-inch.
You can use it as an overhead or handheld shower for convenience. The unit boasts a high-power click lever dial that allows you to change between its 6 settings easily.
For a relaxing and pleasing bath, the manufacturer offers you power rain, power mist, rain mist, rain massage, pulsating massage, and water-saving modes.
As the unit comes with two showers, you can easily turn them on with a convincing 3-way water diverted. For the overhead bracket, you can adjust the angle as per your requirements. To make it more secure, the anti-swivel position lock nut is also there.
The Rub-clean jets feature effectively prevents lime build-up. As it packs a super flexible stainless steel shower hose, you no longer need to worry about reaching the water flow the other way around. 
The product checks all aspects for standing as the best high handheld shower head combo.
10. Couradric Handheld Shower Head
If you find a 4-inch shower face a bit smaller, and 7-inch face to be wider, Couradric has to offer you a shower head that stays in between them. 
Its 5-inch wider shower face will provide great coverage whether you prefer overhead or handheld showering position.
To enhance your showering experience, this premium shower head offers 6 different spraying settings to choose from. 
Its water-saving mode performs great at stabilizing the temperature of the bathroom when you are busy applying shampoo or cream.
When most shower heads come with 5ft long hose, this one comes with a 6ft flexible stainless steel hose with solid brass joints. 
Whether you are to give a bath to your kids, senior members of the family, or pets, you will find the size very convenient. It's the best handheld shower head for baby.
Although the unit is mostly made of plastic, the material isn't a cheaper one. It's made of ABS material, which is the highest grade of plastic. The nozzles prevent natural calcium from building up, which might result in blockage.
Unlike conventional ones, this shower head will not slip out of your hand as it has an ergonomic handle.
11. DreamSpa 8-Settings Shower Head and Handheld Shower Combo
If you are looking for a luxurious shower combo, look at what DreamSpa has to offer. It comes with a 7-inch wide rainfall shower head, which is coated with chrome. 
Both the shower head and hand shower got chrome finish that matches with whatever decoration your bathroom has.
Apart from that, the unit also boasts a 4-inch hand shower that has 7 settings to enhance your bathing experience. 
The settings include pulsating massage, power rain, hydro-mist, mist rain, eco rain, rain massage, and water-saving mode. It flows water very efficiently when set to the pause mode.
To make sure there is no calcium build-up, it features a 3-zone click lever dial. An anti-swivel lock and adjustable overhead bracket are also there for convenience. 
Best handheld shower heads have a sturdy and flexible hose. This is not an exception with this one as well. It got a flexible stainless steel hose of 5ft with sturdy brass hose nuts to make sure you don't face any water leakage.
12. Hotel Spa 1831 Ultra-Luxury Rainfall Shower Head and Handheld Shower Combo
Like most other combo units, you can use one of the heads separately, or use both of them at the same time. 
According to the manufacturer, the heads provide 30 full and combined spray patterns, which is a great advantage to have.
As far as the rain shower head goes, it's a 6-inch head with 6 different settings.
In addition to that, the hand shower is of 4-inch that also comes with 6 spraying settings. You have the option to adjust the overhead bracket. 
Its 5ft stainless steel hose is pretty flexible for different showering purposes, whether it's reaching all over the body, giving bath to kids, adults, or pets. 
To make the connection more secure and tight, it got conical brass hose nuts. Therefore, no matter how intense the water pressure is, there will be no leakage. 
You can select between pulsating massage, power rain, hydrating mist, rain, rain mist, and water-saving mode that suit your showering requirements. To keep the nozzles clean from calcium build-up, the unit features rub-clean jets.
13. Waterpik TRS 559 Shower Head
This shower head from Waterpik can give you relaxing, full-body spray, pulsating, and high-pressure massage for great showering experience. The unit looks sleek and easily fits most bathroom decoration.
Many shower heads tend to flow water slowly when the pressure is low. 
Thankfully, TRS 559 shower head features OptiFlow technology that ensures you get a powerful shower even when the water pressure is below average. The maximum water force is about 2.5 GPM.
Massaging was never so relaxing when you have this handheld shower head. Its 5 water spraying settings can give you a soothing showering experience.
With its 5ft shower hose, you will easily be able to wash your kids, pets, and assist someone with disabilities in showering. It's one of the best handheld shower heads for elderly individuals.
For a more convenient position, you can adjust the angle bracket. Last but not least, anti-clog nozzles take the worry of cleaning calcium build-up.
14. KES Bathroom Handheld Shower Head
If you are looking for a durable handheld shower head, you can consider getting this one from KES. 
The shower head got 304-grade stainless steel construction that ensures longevity and quality of the product.
You can easily reach water all over your body, give bath to your kids, and pets with its 1.5-meter-long convenient hose. The hose is made of stainless steel, so there will be no question regarding its durability as well.
The bracket holder is easily mountable. If you are a DIY person, you can get it mounted within a few minutes. 
The holder is made of ABS material, which is a high-quality plastic material that leaves no doubt about the durability as well.
15. G-Promise High-Pressure Shower Head
The next shower head is from G-promise, and their product got a solid construction, impressive specs, and features, which gives you some premium bathing experience without going to a spa center.
If you are one of those individuals to whom 4-inch shower head seems a bit narrower, this 4.5-inch shower head will provide enough coverage to your body. 
It's made of engineering quality ABS material that leaves no question on its durability. 
The unit offers you unparalleled shower experiences with its 6 different functions. You can take a relaxing and soothing shower every day at your home. 
Unlike conventional units, this one has a solid brass holder that will not break unless you hang onto it. Due to the metal mount, it can easily support the shower head weight and keep it steady.
You will get an extra-large 63-inch stainless steel hose, which is flexible enough to shower your kids, pets, and other things.
16. Niagara Conservation Earth Handheld Shower Head
The major advantage of this handheld shower head is its high water flowing rate. Within a minute, you can get about 2-gallons of water. 
Considering its high water flowing rate even at low pressure, it's among one of the best handheld shower heads for low water pressure 2020.
To meet the demand of various situations, it offers three spray patterns. You can choose between needle, massage, and a combination of both of them with a simple twist. 
The energy-saving mode is also there to make sure the water consumption is efficient when you are applying shampoo or body soap.
Furthermore, the extra-large 6ft hose on this unit is made of stainless steel, which is flexible enough to provide you a hassle-free showering experience. 
It got an ABS thermoplastic body that is corrosion-resistant and doesn't require that much maintenance work.
You will like the way it flows water even at low pressure. The shower head stays pretty consistent at delivering water regardless of the water pressure. You can enjoy a luxurious shower without wasting much water.
17. Speakman VS-3014 Caspian Anystream Handheld Shower Head
Last but not least, Speakman's VS-3014 shower head offers an impressive 2.5-gallons per minute water flowing feature according to the manufacturer that makes it the best high-pressure handheld shower head on the list.
The most selling point of this shower head is the Anystream technology that ensures intense, massage, and a combination of both patterns. You can have a great showering experience as it distributes water evenly.
Moreover, the design of its sleek lines easily matches most bathroom decoration. 
You have the option to choose from polished chrome and brushed nickel to make it look even more pleasant to the eyes. 
To get rid of calcium build-up, it boasts 40 self-cleaning nozzles. Besides, it provides you with consistent and soothing showering experience; it has 12 massage jets that flow water at much higher flow regardless of the pressure.
You can easily install the unit in your bathroom without any plumber. The hose is designed to make the installation fast and straightforward.
Handheld Shower Head Buying Guide
Shower heads fall on the bathroom floor no matter how careful you are. This is something you cannot avoid.
The thing that you can do is to get a well-constructed handheld shower that can survive accidents quite well.
Handheld shower heads are made of different materials. Some got ABS plastic construction, some are made of cheap grade plastic, and some got aluminum, brass, chrome construction. There are shower heads of alloy materials as well.
The budget is what influences the construction quality. Low priced shower heads are made of cheap plastic; these aren't worth buying. ABS engineering grade plastic material is durable, and shower heads of this material last long.
As far as chrome, brass, bronze materials are concerned, these are heavy materials. Shower heads made of these materials are sturdy and last longer than ABS ones.
The best quality handheld shower heads are made of heavy materials, such as brass, stainless steel, and bronze. Some got chrome finish on the top layer.
So, if you are looking for a budget-friendly option, consider ABS plastic made ones. Otherwise, if you prefer luxury over affordability, go with one that has a metal construction.
As you are about to get a handheld shower, it must have a hose that is long enough to meet your showering requirements. If your purpose is only to wash your entire body properly, then a 4ft hose will be more than enough.
However, if you also want to wash your kids, adult family members with disabilities, and pets, then consider getting the one that comes with 5 to 6ft hose. 
The material of the shower hose is another matter to consider. Top shower heads brands come with stainless steel hose. The material doesn't kink or make hassle while bathing. Plastic and other materials will easily kink, which is very disturbing.
Multiple Spraying Functions
People invest in a high-quality shower head to be able to get a spa-like shower that is available in hotels. 
Luckily, you can get a spa showering at home every day if the shower comes with multiple spraying patterns.
Most multi-function showers offer rainfall, mist, massaging mist, pulsating, and water-saving mode. From a high-grade shower, you can feel a real spa massage, which is similar to the hotel spa. 
However, low-end showers still manage to get you a soothing and relaxing showering experience.
It's another factor to consider. Most budget-friendly shower head models feature a simple docking system that doesn't have any fancy mechanism.
While on the other hand, the best handheld shower heads feature a docking mechanism, which requires you to twist the shower head until it's placed to its position.
Furthermore, some manufacturers introduce a magnetic locking mechanism that mounts the shower head once it touches the dock holder. This is a more convincing option than the other two.
Before buying a handheld shower head, be sure to determine the water pressure condition of your house.
If you live in an area that has low water pressure, you must look for increase shower head water pressures or purchase a high pressure shower head [To know more about high pressure shower head, click here] to be able to fulfill your washing need properly.
The best high-pressure handheld shower head will make sure you get the necessary flow of water even when the water pressure is low.
If your preference is not to waste too much water, consider getting one that is a low flow shower head.
The shower head should be easy to use. If there is any complexity, it would require you to spend more time in the bathroom. Handheld shower heads will have an ergonomic grip handle so that you don't accidentally drop it on the floor and break it.
Also, the adjustable bracket comes handy when you are to reposition the shower head to be able to get a perfect shower that will make sure water reaches all over your body.
Installation, similarly, should be straightforward and simple. The instructions need to be clear enough for a person to be able to install the shower head system without any plumber.
Best luxury handheld shower heads come with some advanced features that enhance the user experience.
Shower head system with Water Sense technology makes sure you make the best use of water with much efficiency even at low water pressure.
Optiflow Technology provides you powerful jet spray all around the body for intense showering requirements. 
For the anti-clogging mechanism, most shower heads feature silicone rubber jet nozzle that flows water at high pressure to knock off calcium build-up.
How We Selected the Top Products?
The section for best handheld shower heads reviews includes products that are selected by our team, who went through numbers of product reviews and user reviews. We also analyzed numbers of handheld shower heads to know which one serves what purpose better.
There were some technical terms involved with the products; we dig deep to understand what are the things that these terms are referring to.
People who look for shower head reviews, mostly want to know if they will be able to get a hotel like spa-service from the shower heads at home. Some of the products on the list can make you feel as if you are taking a shower in a posh hotel's bathroom.
The pros and cons section is entirely based on user reviews that we found regarding each product. 
Some products got negative reviews due to late shipping, broken accessories; we didn't consider these complains, as these things don't actually tell whether a product is worth buying or not.
1. What are the tools that I need to install a shower head on my own?
You can easily install most shower heads without any help from a plumber. All you require are a wrench, Teflon tape, an old toothbrush, and an old shirt. 
Most probably, you already have all these items at home except for Teflon tape, which you will get with the package.
2. What are the brands that make high-quality handheld shower heads?
This article of the best handheld heads reviews includes some of the finest shower head manufacturers.
The brands that are currently dominating the market are:
Moen
Delta
Aqua Dance
Speakman
Hotel Spa
Briout
3. How do I ensure the efficiency of my shower head?
Make sure you buy a shower head that features Water Sense technology. It uses the water most efficiently.
The rain shower mode doesn't consume too much water. You can choose the option to go with pause mode to prevent water wastage when you apply shampoo and other similar things.
4. How to increase the lifespan of handheld shower heads?
As far as maintenance is concerned, there's nothing much you can do about it.
However, make sure you always use fittings that are recommended by the manufacturer. Also, avoid using a pipe range on the shower head directly if it's not for tool-less design.
5. What causes low water pressure in the shower?
The issue mostly occurs when there are old or outdated fixtures or plumbing in the kitchen or laundry room.
It's worth spending money on the best handheld rain shower head because you can get a relaxed and soothing shower at home.
Hopefully, the listed best handheld shower heads 2020 will help you pick a perfect one that will give you the experience of taking a spa bath in posh hotels.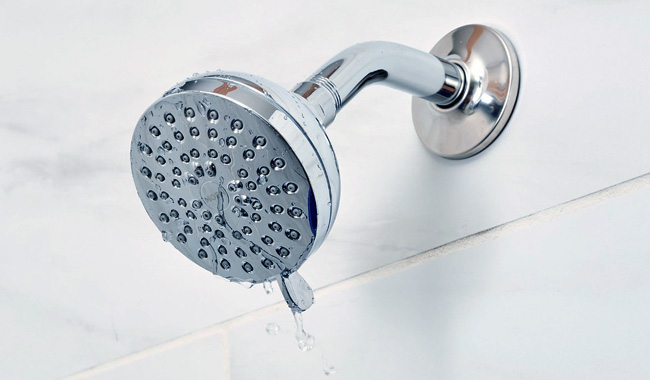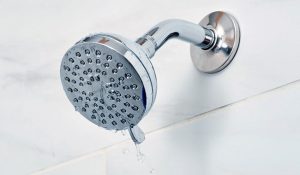 The main culprit behind "What Causes a Shower Head to Drip" is usually a damaged or broken cartridge or gasket inside the shower valves. Still, it
Read More »
Was this article helpful?