You don't even have to wait for the monsoon to enjoy the rain. Rain shower heads will let you enjoy the rainfall on a daily basis. 
Summary on How to Select/Purchase the Best Shower Head:
➪ Step 01. Choose the Material: Metal is a more durable substance than plastic, yet the latter is less expensive. Metal may rust over time, while plastic can be a breeding ground for bacteria. You get to choose which one is best for you.
➪ Step 02. Select Your Suitable Finish: Then you should consider the many sorts of finishes. Chrome is inexpensive and long-lasting, but it will be difficult to clean if it becomes soiled. You may choose the popular nickel finish, which will not stain as quickly but will be much more expensive.
➪ Step 03. Select Rain Showerhead Type: Rain shower heads can be of different types. The handheld ones will allow you to shower sitting down, while the one with the sliding bar will help you adjust angle and height.
➪ Step 04. Know Your Home's Water Pressure: Water pressure and efficiency are other aspects you will have to keep in mind water pressure and efficiency in other aspects. For example, if the water pressure in your home is low, you need to choose a smaller-sized rain shower head.

➪ Step 05. Shower Arm and Spray Pattern: Now, shower arms should be your center of attention. Again, different types of arms will ensure efficiency and comfort. Regarding spray pattern, if you have longer hair, a power comb can help you. For concentrated water, the jet spray is the best choice.
➪ Step 06. Other Important Factors: Thread size, water efficiency level, bathroom size, available installation methods etc also play important role in making your purchase awesome.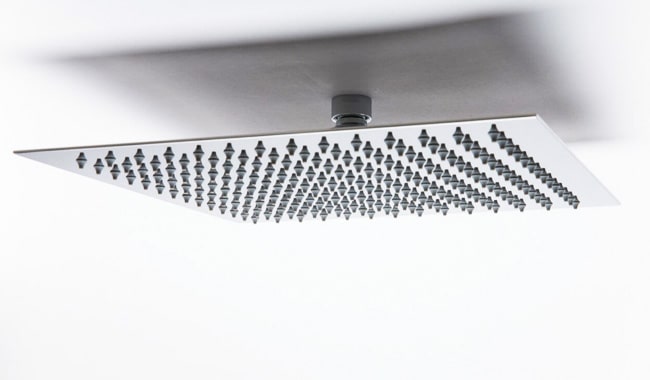 Now Let's Know Them in Details:
Materials used in a shower head ensure longevity and performance. Metal and plastic are two of the most popular and user-friendly materials available in the market.
Metal is considered one of the best materials for a shower head. Reasons below:
Ensure you get the ABS plastic if you are in the market for these thick shower heads. ABS plastic is non-toxic and available with different features.
NB. Still confused about metal and plastic showerhead materials? Then, read our side-by-side comparisons of metal and plastic shower heads here to get a clear idea.
Frequently Asked Questions:
Question: What is a good size for a rain shower head?
Answer: 6 to 12 inch is enough to cover your whole body. If you have low water pressure then consider a small one.
We made every effort to tell you the truth in this ultimate rain shower head buying guide. We meticulously investigated the market, read several customer reviews, and even listened to the dealers. We hope that this information will assist you in every aspect of purchasing a rain shower head.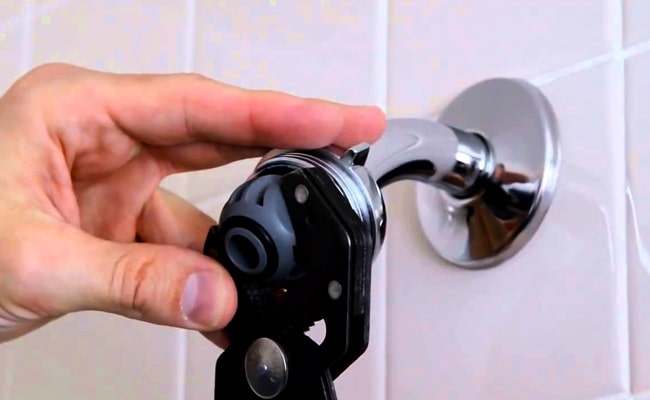 Bathing under a shower head with lower water pressure is time-consuming. In fact, you will bite your lip why you did not just take a
Read More »
Was this article helpful?