When it comes to shower heads, homeowners are often left spoilt for choices. With newer innovations, the choice now seems to be more than ever. And without proper knowledge of shower heads, it becomes difficult to connect them with the need.
This article will be your complete shower head size guide. From different types of fittings, water flow to pressure ranges. Everything you wanted to know about shower heads will be answered.
So, buckle up and read along to find out more.
What Sizes Do Shower Heads Come in?
Every size that a human mind can imagine. I probably got carried away there a bit, but shower heads can be as small as 3 inches. Moen's six-function handheld shower head is a good example of that. It's only 3.5 inch.
However, The size of the shower head depends on the type of shower head installed.
There are mainly three types of mounts for shower heads – ceiling, bar, and wall mount. Depending on the chosen mount, the shower head can range anywhere from 5 inches to 60 inches in diameter.
Standard Shower Head Size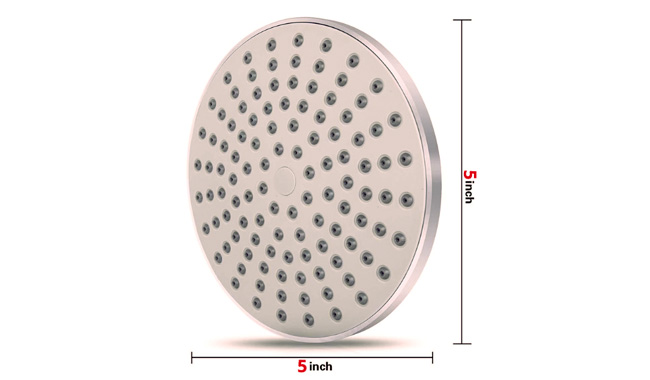 I would feel happy to share an industry-standard model with you, but it's more complicated than that. Depending on the types, features, and mounts, the shower head size needs to be different.
However, in the USA, a 5-inches (five-inch) shower head is considered standard. The fixed shower head, which is the most popular type, has a standard size. Given the wall-mount design, the fixed shower head may often reach heights of 8 inches, but they are uncommon.
Shower Head Size Depending on Type
The fixed shower head is the most common and that is why the 5-inch has long been considered the standard. But there are other popular types of shower heads and each comes in different sizes to provide a different experience.
The regular shower head is the standard fixed shower head. The size ranges from 3 inches to 6 inches in diameter. But 4 inches is the most widely used variant.
A shower head with a larger diameter lets more water flow at one time, which may be desirable for people who have trouble getting the water to spray evenly. 
Rain Shower Head Size – Round and Square
There is a lot of confusion regarding the rain shower head size. The size of rain shower heads typically varies from 6 to about 17 inches, though the vast majority of brands carry products from 8 to 12 inches. 
However, In an average bathroom, we usually prefer 12-inch rain shower heads.
Recommended Reading: Rain Shower Head Buying Guide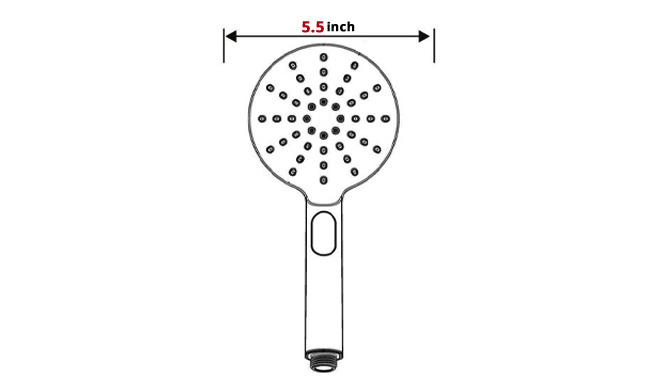 The handheld shower heads come in several configurations depending on the size of their different components. The actual shower head size ranges from 3.5 inches to 6 inches. The handle size can go up to 8.5 inches.
Most brands I looked at had an average of 5.5 inches. This is because it is convenient for most people and allows easier access.
The shower head holder has generally placed anywhere between 60 inches to 80 inches, depending on shower area dimensions.
[ NB. If you are searching for a handheld shower head, then read our best handheld shower head reviews here. ]
Generally, ceiling-mounted shower head size ranges between 6 to 12 inches. But there are 16-inch shower heads available as well, depending on preference.
Shower panels usually range between 32 to 60 inches in width and up to 96 inches in height. Depending on preference, the panels can be round, angled, square, or rectangular.
RV Shower Heads are designed with water conservation in mind. As a result, most standard RV shower head ranges between 2.5 inches to 5 inches.
Are All Shower Head Threads The Same Size?
Almost every shower head in the USA comes in a single size. This is done to bring universal fit and minimize replacement costs. Though there might be exceptions, you need to understand NPT and BSP.
NPT means National Pipe Thread Tapered, while BSP stands for British Standard Pipe. Across the USA, the NPT size is most widely used, whereas the BSP is used outside of the USA in most of Europe, Africa, and Asia.
What Do You Do If Your Shower Head Doesn't Fit?
Since there is only a single connection size for all types of shower heads, chances are it might be a thread taping issue if the shower head doesn't fit.
If it's a DIY project, make sure you have the right type of thread tape and the right amount of spins to get the optimum fit. Under-taping or over-taping a connector will cause a mismatched fit.
What is the Standard Thread Size of a Shower Head?
The standard thread size of a shower head in the USA is ½ inch NPT. This is the standard for any modern shower head connection. Shower pipes will easily fit any thread of this size unless there are special installation mechanisms required, like the rain shower heads.
For the rest of the world, the ½-inch BSP is considered the standard with very few special exceptions.
[ On a side note, to know more about shower head thread size click here. ]
How Do I Know If a Shower Head Will Fit?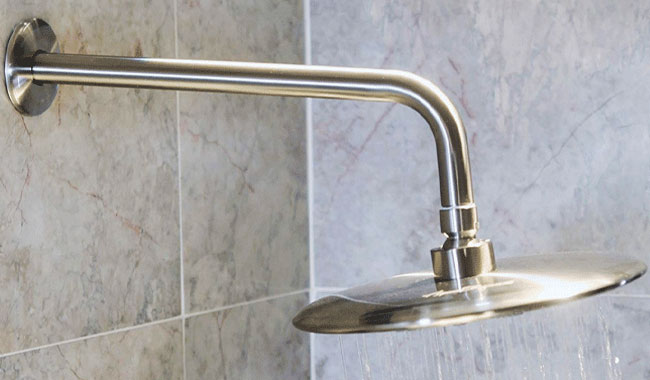 You need to take note of a few things to know whether a certain type of shower head will fit or not. Firstly, make sure the shower head has a ½-inch NPT male threading as it's the most common type of connector.
Then check for the overhead space, inclination angle, and the possible projectile flow. Based on these, you can easily find the perfect shower head that will fit.
Here are some of the most common queries regarding shower heads.
Does the size of the shower head matter?
Yes, it matters. The size of the shower head will determine the area of water projection. A larger shower head will concurrently have a larger projectile diameter.
Are there different sizes of shower heads?
There are several different sizes of shower heads. Most standard shower heads range from 5 inches all the way up to 36 inches.
Are bigger shower heads better?
Bigger shower heads aren't always better. It's rather a matter of personal choice. Most standard bathrooms are equipped with standard shower heads for optimum usage.
[ PS. We recommend reading this article to get a clear idea about this topic. ]
Are all shower head holders the same size?
Yes, all the shower head holders are the same size. They are ½ inch NPT for the USA and ½ inch BSP for the rest of the world.
Does the size of the shower head affect the pressure?
Yes, it does significantly. A larger shower head means more area to project from the same source. As a result, the water pressure drops inversely to the shower head size. The larger the size, the lower the pressure.
Shower heads are a common sight in bathrooms across the globe. It's one of those few things that have a shared common usage. Because of their diverse use, shower heads have evolved from simple standard ones to intricate handheld and rain shower ones.
Regardless of the design, they all share the exact fit making them universally compatible. We hope this article sheds light on everything regarding shower heads, from their size to fit and performance. As always, check out all the details and specifications before making the purchase.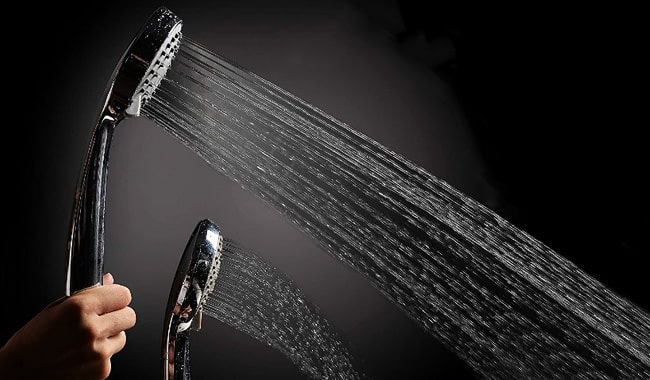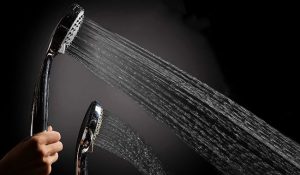 The HO2ME shower head is a product of the G-Promise brand. This shower head has a beautiful design that catches the eye of any potential
Read More »
Was this article helpful?