Grohe and Kohler are considered to be stiff competitors to one another. Both the brands offer the best quality products according to their focus area. Grohe, a German company, focuses on the durability of the faucets. So, their faucets are costlier and heavier in weight.
On the other hand, Kohler, an American brand, focuses on budget-friendliness and design more than durability.
Let's dive into both of the brands' details to better understand who they are and what they have to offer to their consumers.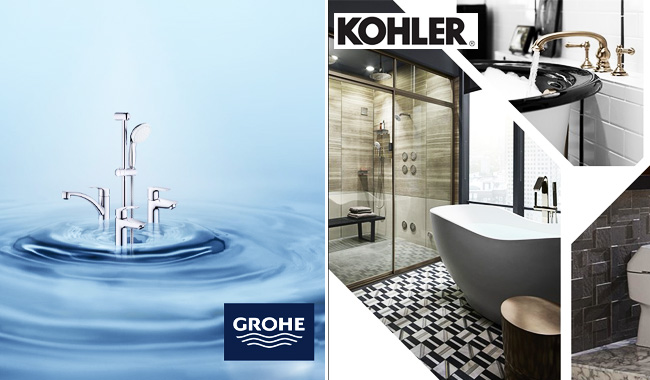 Grohe vs. Kohler: Side-by-side Comparison (Chart)
Grohe is one of the world's most renowned luxury sanitary brands, especially known for manufacturing luxury kitchen fittings and sanitary solutions. Since 2014, Grohe has become a part of the Japanese company Lixil Group.
Grohe was founded in 1936 by Friedrich Grohe. Over the years, Grohe has become a favorite name for the consumers of luxury sanitary fittings all over the world. 
It is currently Europe's biggest manufacturer of bathroom and kitchen fittings. Interestingly, it holds eight percent of the worldwide market today.
As you know, luxury costs more than needed. Grohe's products are all luxurious in terms of usability, material quality, and durability. That makes them one of the costliest brands out there. 
They quite resemble their company motto, Pure Freude an Wasser, which means 'The Joy of Water.'
The sophistication and attention to detail craftsmanship help Grohe stand higher than other brands in the field. Tradition meets technology with every production of Grohe. You can find the traditional high-quality metal-built faucet and high-tech ones with sensor facilities in the same product list.
Kohler Co. was founded in 1873 by John Michael Kohler. It is an American company, and its headquarter is in Wisconsin, U.S. Kohler is mostly known for its plumbing goods. But the company also produces engines, generators, tiles, furniture, etc.
In the plumbing market, Kohler holds its position as one of the most renowned brands. They manufacture a wide variety of products. Unlike Grohe, Kohler focuses on budget-friendliness. That's why Kohler products are cheaper.
Kohler uses futuristic designs for their faucets to meet the taste of their modern consumers. Their versatile production ensures every consumer has something according to their taste, preference, and budget. That makes them consumer-friendly as a brand.
To keep Kohler products cheap, the company uses plastic parts rather than unnecessary metal ones. For this reason, Kohler faucets are lightweight and easy to carry. The company, Kohler, holds so much confidence that they offer a lifetime warranty with their product, which indicates their dedication towards build quality and material selection.
Recommended Reading: Best Touchless Kitchen Faucets
Main Distinction Between Grohe and Kohler
You can see- Short Table of Differentiation Here
Durability and Quality
Grohe faucets and shower heads are more durable than Kohler. The majority of the products from Grohe are made from high-quality metal for greater durability.
On the other hand, to lessen the cost, Kohler uses plastic materials. That makes their products comparatively less durable.
Design
Grohe manufactures their product in traditional and contemporary design. They focus on creating innovative products that meet the needs of their customers. Their team of designers works together to create products that are both beautiful and functional.
Kohler goes for innovative and futuristic designs for their products. From faucets to toilets, Kohler's products are known for their intricate details and unique designs.
Product Material
Grohe is a world-renowned manufacturer of high-quality bathroom products. Many of their products are manufactured in Germany, which gives them a reputation for quality and craftsmanship. Most products of Grohe are made of metal. 
Kohler's products are made of metal and plastic. Plastic may not be durable enough for some applications.
Recommended Reading: Best Faucet Materials for Kitchen
Product Range
Grohe only produces water-related goods. Kohler Has a huge variety of sanitary products, home décor items, engines, generators, etc., in their production list.
Technology
Grohe uses traditional technology for higher quality production and durability. Kohler uses smart home Tech and sensor facility for better service.
Maintenance
Grohe takes pride in its product maintenance program, which ensures that its products are always in top condition, and for this, Grohe faucets and shower heads need minimal maintenance.
Kohler products often demand frequent maintenance, which can be a hassle for households. Products, such as faucets and sinks, require regular cleaning in order to keep them looking and functioning their best.
Recommended Reading: Ruvati Vs Kraus Vs Kohler Kitchen Sink
Cost
Most Grohe products cost you a fortune because they use only the highest quality materials, whereas Kohler faucets are comparatively less expensive. 
If you want to buy a high-end faucet or shower head, then Grohe is the best option for you. For reasonable price products of Kohler are the best.
Customer Service
Both the brands provide good customer service. But, Kohler allows a lifetime warranty for their products.
Grohe Vs. Kohler: Which Brand Is Best for You?
Grohe is a renowned luxury product manufacturer. It costs you more money than most of the other faucet brands out there. If you want durability and traditional building and design, Grohe is your option to select.
But money should not be a matter to worry about much in this case.
These faucets from Grohe will last longer than any other with minimal maintenance. A small downside is that these faucets weigh more than other faucets also. If you can overcome these problems like cost and weight easily, Grohe is the best choice for you.
But, if cost is a significant factor for you, Kohler is the best alternative.
Kohler offers you better design with better technology. The durability of Kohler faucets may be shorter compared to the Grohe ones. You don't need to worry much about it because Kohler offers a lifetime warranty with their faucets.
That means you can repair or replace your damaged or defective product anytime you need.
Is Grohe worth money?
Ans: Grohe is totally worth the money. With a high price, Grohe offers excellent durability and better quality than any other brand in the market.
IS Kohler a high-end brand?
Ans: Kohler is a high-end brand with a high price rate. But it is comparatively less expensive than many other brands like Grohe.
Is Grohe a luxury brand?
Ans: Grohe is a luxury sanitary brand with a higher price of products.
Is Kohler made in China?
Ans: Some products of Kohler are made in China.
Where is Grohe made?
Ans: Grohe products are made in Germany.
All in all
We have already discussed all the major facts about the two brands- Grohe and Kohler. Both of the brands hold high value in their focused area.
On the one hand, Grohe offers Classes at a very high price. The durability and the quality of the Grohe faucets make up for the loss of invested money.
On the other hand, Kohler offers better service at a lower price. Their products' durability may be lower, but they cover it with their lifetime warranty.
Other Related Articles for You: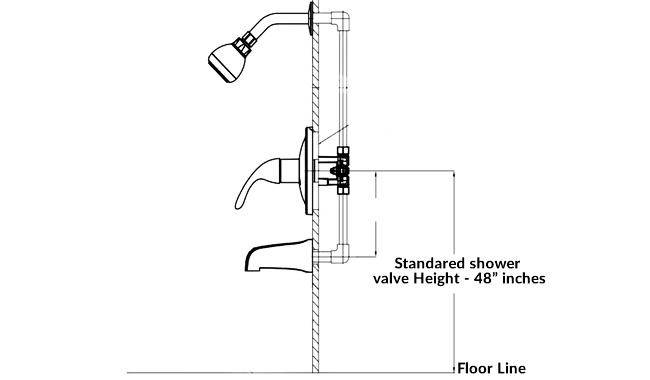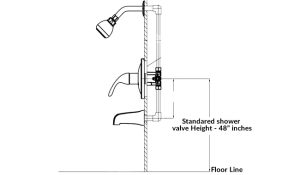 A soothing shower experience is possible if you have appropriately set all the shower materials and regulators. Just imagine a day of simmering summer and
Read More »
Was this article helpful?