After a long day of tiring work schedule, we desperately need a hot shower.
But what happens when you turn the shower knob and find a frustrating water drizzle because of the low water pressure in your house?  Do you complain to the landlord? The municipality?
To answer truthfully, none of the above. Because the problem of low water pressure can easily be solved with a high-pressure shower head system.
But how do you find the right one? To help you out, here, I'm going to review the best high-pressure shower heads available on the market.
So, let's get the show on the road.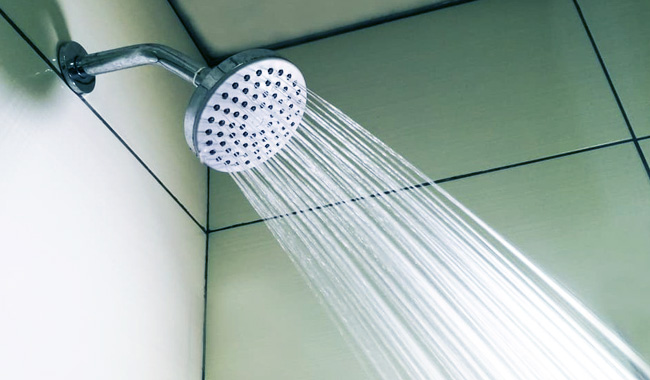 9 Best High Pressure Shower Heads – Reviewed
Here, we are going to talk about the finest options out there. We'll tell about the features, pros, and cons of each product which were selected through rigorous research.
1. Delta Faucet 2-Spray Shower Head
Incorporated with the progressive technology of power drench, comes the 2-spray H2Okinetic shower head. 
It has the unique feature of influencing water flow which means you get three times more spray coverage compared to any traditional shower. Having a 360-degree flexible shower head, the system operates on a fixed H20kinetic spray with a user-controlled adjustable water flow amplifier option. 
This, in turn, helps you to indulge in the joys of an authentic "soaking wet shower' experience whenever you want.
Being a high-intensity shower head, it also permits water to flow in a unique pattern resulting in more water volume, warmth, and contact with the skin. Also integrated with "Watersense label", the shower head helps you to conserve 20% water!
As for maintenance, the system endorses self-cleaning water jet functionality. This exponentially reduces the time taken to clean mineral build-up from shower jets thus saving you a ton of hassle!
2. Aqua Dance Premium Pressure Rainfall Shower Head
Acclaimed by many experts to be the very best in providing an all-round shower experience, this thing comes with a 7-inch surface. 
And it offers 6 interesting water flow options ranging from pulsating massage, power rain, rain massage, power mist, rain mist and water save mode.
This ensures more spray coverage and an enhanced "drench-shower" experience. 
Accompanied with the luxurious combination of a premium hand-held shower (4-inch surface dimension), the system also offers an anti-swivel lock option. This helps you to rotate and secure the shower head at different angles.
Completely made of stainless steel, the shower system has brass nuts and chrome finishing. This prevents rusting and increases product lifespan.
Easy to install in any type of shower pipes, the rainfall shower presents a tool-free solution to your low-pressure shower head problem.
3. Speakman [S-2251] Anystream High Pressure Adjustable Shower Head
The signature icon Anystream high pressure shower head is patented under the "Anystream 360 technology." 
Not a surprise considering that Speakman Company Inc. has 150 years of heritage history in bathroom fittings industry.
Embracing the traditional look for design, the shower head comes with eight flexible nozzles producing an awesome number of 64 water spray lines!
With just the shift of the Anystream handle from left to right, you can enjoy the 2.5 gallons per minute shower stream ranging from flood spray, intense spray, and rain spray.
The system is further available in both brass and chrome models that prevent corrosion and increases product longevity. 
However, the design is a bit old-fashioned and may not attract young consumers. I hope, the manufacturers give attention to the aesthetics in the future.
Recommended Reading: Speakman S-2251-E175 Shower Head Review
4. Aqua Elegante 6-Function Luxury High Pressure Shower Head
To get the ultimate luxury shower experience with next to no maintenance hassle, look no further than this high pressure shower system.
Created with the aim to appeal the luxurious senses, it invites you to choose from 6 charming spray setups ranging from gentle, pulsating massage, power blast, two mixed modes, and the eco-friendly water saving mode.
Furthermore, it comes with a removable flow restrictor, which means you can go up to the average 2.5 gallons per minute water flow any time. And in doing so enjoy an authentic "spa water pressure" at home!
The embedded shower jets are also made of rubber instead of metal. 
This all together prevents mineral deposition in shower nozzles and are therefore very easy on the maintenance routine. 
5. EMBATHER Pressure Rainfall Shower Head
For more than 30 years, the EMBATHER Company has been a world-renowned professional manufacturer of fittings and accessories revolving kitchen and bathroom. 
Therefore, when this company brings in a rainfall shower head, you can bet they mean serious business.
17.2 inches in diameter, the shower head is the first of a kind to be incorporated with the innovative "Air in technology."  This allows a persistent stream at varying water pressure, thus, ensuring your shower flow stability.
Incorporated with a special pressure balance valve, the shower system is highly sensitive to temperature changes. This protects you from sudden changes in water temperature.
Superior technology has been used to constrain the water movement in a unidirectional flow. 
This feature alone helps you to save 30% more water. The high-quality stainless-steel body with mirror chrome finish further improves the décor charm.
6. SparkPod High Pressure Luxury Shower Head
If you are looking to improve your showering experience from drab and normal to fun and extraordinary, then this is the guy for you! Full chrome body embedded with 90 silicon jets, the Sparkpod SH-3270 helps you to indulge in a "muscle relaxing" wholesome shower experience.
Regarded as one of the best shower heads for low water pressure, this one surely provides a lot of value for the money.
The silicon power jets furthermore come with an anti-clogging feature that effortlessly fights calcification and ensures an unrestrained water flow.
Also, the mirror chrome finishing of the fixture adds a magnificent charm to your bathroom interiors. 
You'll also love the fact that this is made of good quality components and certain to last a long time.
7. G-Promise Adjustable Hand Held High Pressure Shower Head
The multi-function shower head comes in 2-in-1 mode. This means you can use it as a hand-held shower or go hands-free by simply putting it in the strong brass metal mount that comes along with the unit.
The 4.5-inch metal surface features different water spray patterns varying from power massage, rainfall, circular massage, and lastly water saver trickle mode.
All these adjustments, in turn, allow you to enjoy a luxurious massage experience without having to spend hundreds of dollars in spas.
Another thing that you won't be disappointed with is its durability. This is a product that you count on to serve you for years.
8. Aqua Elegante Rainfall High Flow Shower Head
Brought forth by the Aqua Elegante brand, this luxurious 9-inch surfaced shower head boasts an unfailing water stream pressure guaranteed to improve your showering experience.
The consistent pressure that comes from the 65 water jets spanned across the chrome surface helps to stimulate the mind and open the skin pores, allowing you to enjoy a relaxing bath previously found in luxury resorts alone.
Furthermore, this shower system comes with durability, and anti-corrosive feature due to its ABS plastic-built nozzles, brass connectors, and full body chromes finishing. 
9. ShowerMaxx Spa Grade High Pressure Shower Head
Last in this list stands the luxury shower head brought forth by the ShowerMaxx Company. Elegant in design, this power shower head has a 6-inch dimension cleverly embedded with 90 precision water jets. They ensure a steady water supply all the time.
Built with ABS plastic, it has self-cleaning nozzles made of silicon, and oil rubbed bronze finishing. This minimizes solid water problem and maximizes product longevity and décor appeal.
The shower system comes with an easy to remove sand filter disk hence providing a fresh and clean water supply.
Overall, this is a really good option if you have no budget issues. And if you ask me, this one is certainly worth the money.
Important Things to Consider When Buying a Shower Head
With numerous high pressure shower systems available in the market, it can be a bit overwhelming to decide which one is best for you. 
So, to help you in this regard I will talk about some of the features that you need to consider investing money.
You can take either the economic or expensive route when buying a high pressure shower system. 
Although whatever the budget you set, it is important to assess it against the product material, usage convenience, durability, models, and aesthetic factors.
Because the entire point of purchasing a high pressure shower head is to combat the low water pressure problem, therefore you must pay special attention to this characteristic.
Usually, you will find compact designed shower heads to work best at increasing the overall water pressure.
Recommended reading: Low-Flow Vs High Flow Shower Heads
Unique Features, Installation and Maintenance
Different shower systems offer different unique features such as exuberant spray pattern, self-cleaning nozzles, removable water filters/restrictors, pressure valves, temperature controls.
Hence, when selecting a shower head, you need to balance these features against maintenance ease and installation simplicities so as to get the best deal.
Now that you are familiar with the features of a good shower system, thereby without further delay let's take a detailed look at some of the best power shower head for low water pressures!
High pressure shower head not only helps you to save money but also improves your monotonous daily shower routine.
However, you need to choose wisely. If you pick randomly, there's every chance that you may get a wrong shower head.
That's why you need to first decide on the features that you want in a shower head before you start shopping.
I'm sure my high pressure shower head reviews will help you to make the right decision.
Nevertheless, don't forget to mention which one you have decided to go with in the comment section.
Gracias!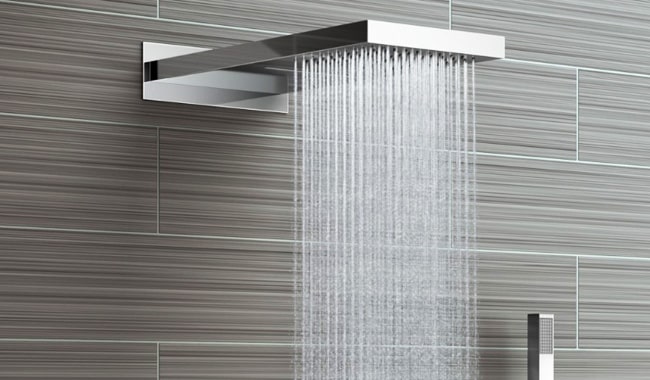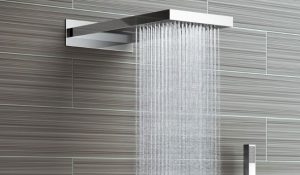 The bathroom is the only place we want to keep it attractive and full of luxury items. For making your shower convenient full you will
Read More »
Was this article helpful?