Before discussing the best mountain bike brands, you need to believe that cycling is never all about moving around on a flat ground with your bicycle. It should be more of an adventure and a moment to enjoy.
Mountain bikes are incorporated with unique features that make it a stand out, durable and strong over the others. The features, in turn, enhance performance on mountainous or rough terrains.
Nowadays, most bike manufacturers design them using the latest technology to enhance performances; especially power and speed.
Therefore, the best mountain bike brands will depend on your riding style, budget, and importantly, taste. However, there is always a bike that suits your needs.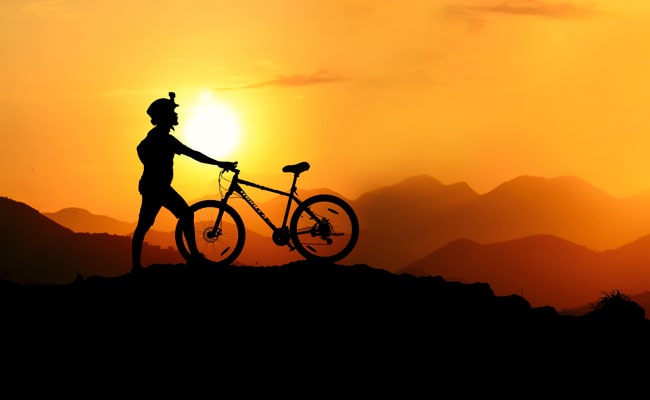 Top 13 Mountain Bikes Brands List
Giant
Trek
Santa Cruz Bicycles
Specialized
Cannondale
YETI
GT Bicycles
Kona Bikes
Scott

Diamondback

Norco Bicycles
Mongoose
Orbea
Best Mountain Bikes Brands Review
Because of there different types, mountain bikes can be difficult to shop. This is attributed to the fact that people assume that a bike is just a bike.
Below, you have the top mountain bike brands ranking meant for tough terrain compliant bikes.
Ever since establishment, the giant bike company has made a major breakthrough in the bicycle industry. It is arguably among the best mountain bike brand names in present market. 
Currently, the manufacturers group their mountain bikes ranging from youth, on-road, x-road, E-bike and off-road.
With their bikes, you will enjoy an ultimate cycling experience. They are made of a stronger yet lighter aluminum. 
This makes them durable, strong, faster and light to carry. They also have a carbon fiber and maestro suspensions that helps greatly while taking off-road rides.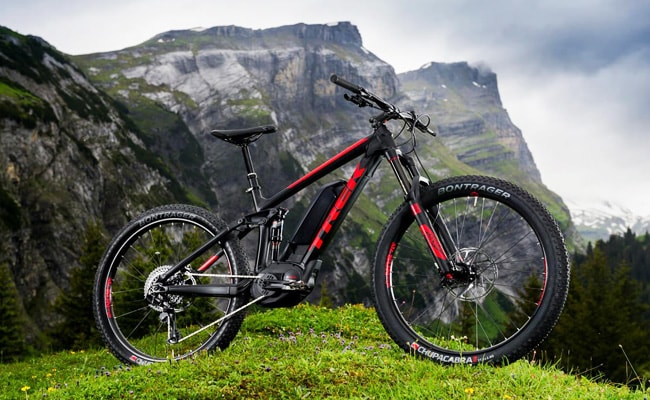 When it comes to the world's best cycling gear and bicycles, most people, especially top cyclist are likely to tell you "Trek".
The manufacturers are, in fact, the world's major distributor of mountain bikes. Their bikes are hybrid and come with all necessary accessories. The pannier rack is incorporated with a top gear giving you a better cycling experience.
Again, they are made of a bonded aluminum frame making them durable and light.
As a technological breakthrough, the manufacturers came up with their own carbon frame bike. Their bikes are suited for both genders with different size. Kids' bikes are also available.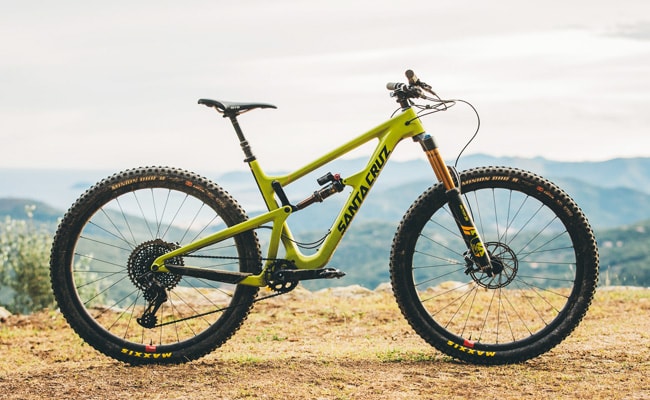 If you want uniqueness, Santa Cruz bicycle stands out to be counted.
Their bikes are ideal for those riders who are aspiring for longer, faster and higher riding.
This is attributed to the fact that the manufacturers produce a range of quality made of either carbon fiber or light aluminum. Their full-suspension models have been incorporated with a visual pivot point technology.
You don't have to stress on strength and reliability as this particular brand comes with high end reserve carbon wheels for emergency purposes.
Can you really perform under pressure? Well, as the name suggests, Specialized bikes are designed to best suit pressure moments.
Established in 1974, Specialized bikes are designed for toughness and performance.
This is attainable through continuous innovation and invention of the product severally, wind tunnel and double carbon fiber frame.
For rough roads riders, speed lovers and long distance riders, having this bike will suit your needs well. Kids' bikes are also available.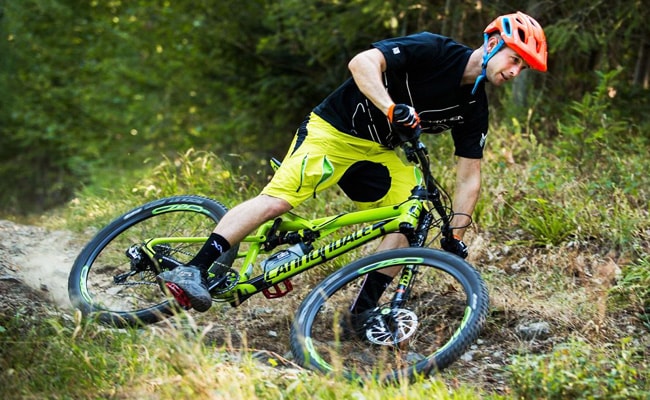 You want cycling for fun? the Cannondale bicycle is ideal for you.
Since its establishment, their bikes have been part of the best mountain bikes in the market. The manufacturers are, in fact, the pioneers of carbon fiber aluminum frames.
Their large strong tires enable the bikes to be stable and easy to control. The bikes' power makes them ideal on rough roads and mountainous terrains. 
They are also lightweight and elite to ensure focus and perfect balance.
Cannondale comes up with; SI-system integration, OPI-one piece integration, AI Asymmetric integration,  BB30/BB30A, Cranksets, spider rings, lock-locking pivot thru-axles, out front-optimized steering geometry, save micro-suspension technology, ballistec carbon, and Cannondale aluminum design. 
So, when it comes to technology, Cannondale is not left behind.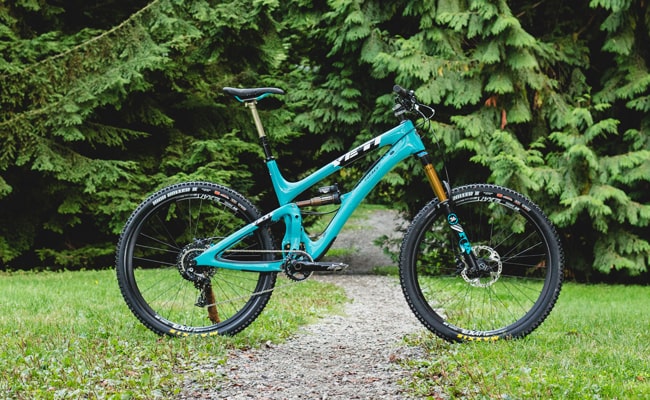 Currently located in Colorado, YETI is best recognized with their cobalt blue color meant only for racing.  
They are arguably one of the best mountain racing bikes. The manufacturers of YETI believe in building what you will want to ride on.
They are recognized to be producing world best mountain bike teams. They designed the first eccentric "SB" proto and continued to venture deep into technology.
In the end, they have kept improvising it with revolutionized switch mechanism ranking as among the best on suspension design.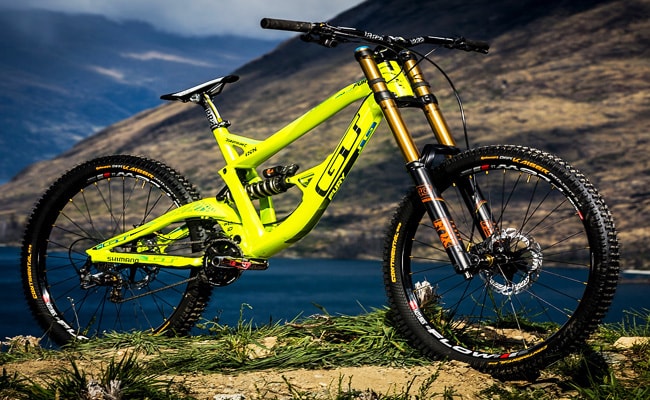 GT bicycle is a branch of Canadian conglomerate (Dorel industries). They design and manufacture road, mountain and BMX bicycles and are the pioneer manufacturers of these products. 
GT is best recognized for their triple triangle designs. This helps in stiffness and durability of the rear side.
Their bikes are ideal for enthusiast mountain racer or professionals looking for speed, quality, power and balance. The bikes are incorporated with a full suspension development.
They became the first to launch ultra-reliable and efficient i-drive suspension. 
Continued innovation has made them the world's first downhill bike, inclusive of a production gear box design. They use carbon frame production methods in manufacturing.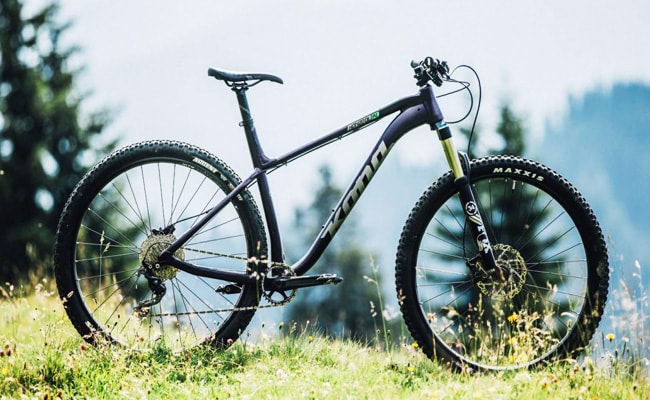 Uniqueness is always key, and Kona bikes are of quality and a unique design. The manufacturers develop a complete range of mountain bikes, commuter, road, and cyclo-cross bicycles.
Their bikes' design and variety are made of materials such as steel, titanium, aluminum and carbon fiber. This makes them very strong, durable and versatile.  
This bike makers have ventured in new technology such as, creating electric bicycles, carbon operator that accepts 29" and 27.5" wheel for downhill race bikes. This is to enhance them for top speed.
Their bikes are suitable for any terrain. Tires are wider and stronger for better control, stability, speed, and power.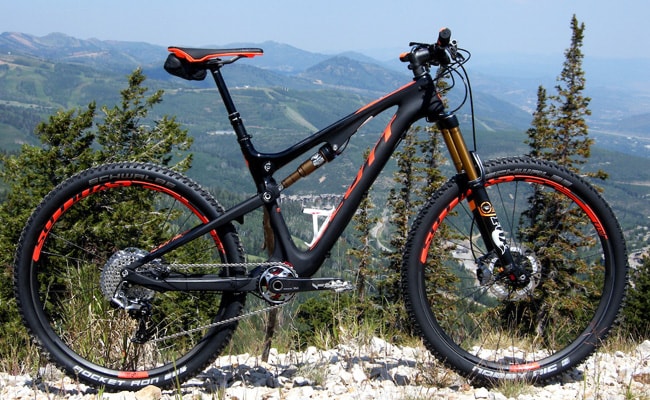 Scott mountain bike manufacturers are known as being the first to introduce the clip-on aerodynamic handlebar. 
They have consequently gone ahead to come up with unis hock, their own suspension fork, and again their full-suspension mountain bikes.
They are not only involved in manufacturing bicycle but also in winter sports, running and motorbikes. They have designed their bikes to suit female cyclists who are aspiring to become the world's best riders.
They produce road bikes and racing bikes that are light due to the aluminum and strong carbon materials. For better durability, balance and enhanced speed, its tires are made wide and large.
SCOTT has ventured into new technology such as the use of twinloc suspension system, and progressive geometry to further improve their bike.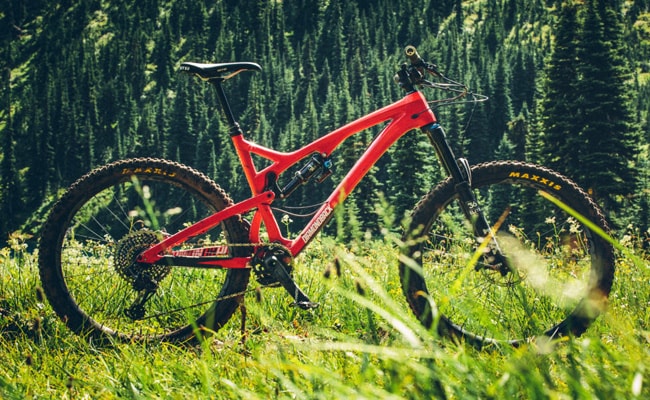 If you want to own your adventure, then go for the Diamondback founded by BMX brand. Their bikes are designed and incorporated with a full-front suspension and brakes with a hydraulic or metallic disc.
These are suitable for kids and also for long distance cycling.
Diamondback bikes are made of either carbon tube frame or aluminum making. This makes them durable, strong and at the same time light, giving you that perfect balance, and full control while riding. The lightness also ensures that power is well used whenever needed.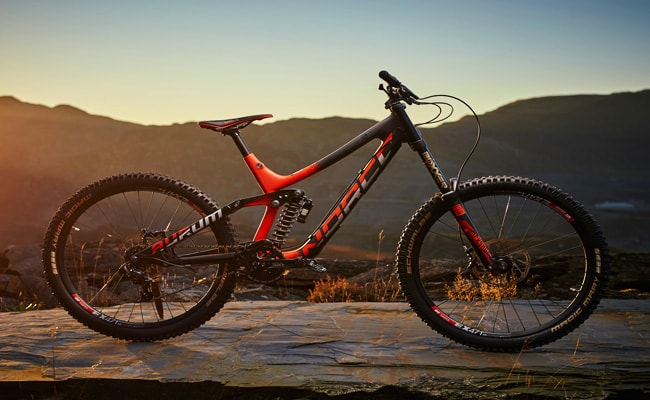 Norco bikes manufacturers are committed to making sure you get the best ride. They are known to be the first to come up with full suspension BMX bicycles to the market. They produced ten speed drop bar road bikes.
Apart from this, they are the first to come up with a first-front suspension specific mountain bike. Their continued innovation has put quite some improvement on these bikes including variable point suspension.
They have dirt/street jump-specific mountain bikes, smooth core, power chassis, armorlite, an advanced ride technology, and gravity tuned geometry.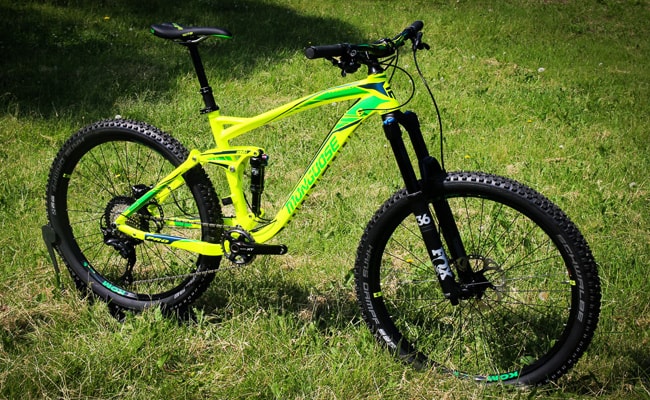 If you are a fan of BMX products, then the mongoose is your bike brand. This is because the bicycles have that brand name that was originally manufactured, designed and sold by BMX.
Mongoose has gained trust from the world's top riders. The manufacturers specialize in manufacturing BMX, MTB and pavement bikes.
Their bikes are designed for keen riders to enhance their cycling skills for a better experience. They are light due to the low weight aluminum materials used in assembling.
The aluminum material also helps to ensure you have your perfect balance, control, and power when riding. The best thing is you are guaranteed quality since their bikes are tested by employees who are also the keen cyclists.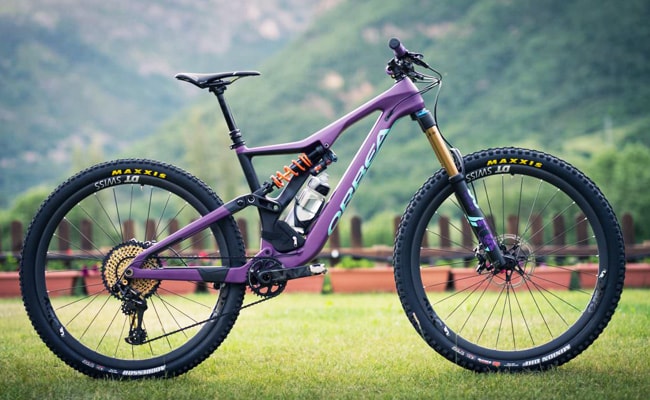 Old is gold!!! Orbea is one of the world's ancient brand established in the 1930s and largest bicycle manufacturer. They are recognized for manufacturing stylish bikes of top quality and unique designs.
Their bikes' cycling gears are known to be among the best during the winter season.
The bikes are designed light, strong and fast. This helps for better balance and control. Carbon fiber tube of aluminum is used in assembling.
However, they still maintain their unique technology in cutting edges.
Riding in winter or autumn sometimes isn't that easy, but Orbea has you covered due to their cutting edge technology.
Over the years, bicycle industries have had quite a revolution in terms of technology to accommodate the rising number of consumer's needs. 
However, with the above top mountain bike brands, it is quite easy to pick mountain bikes as per your preference and needs.
Buy from legit dealers to avoid counterfeits. The brand's websites always have a list of authorized dealers. Importantly, ensure that you have a purpose and know the kind of terrain that you will be riding on.
This way, you will be able to get the right bicycle. Go for those that are versatile to any terrain so that you can save money and at the same time have quality.
Go out and shop to enjoy your cycling experiences!!!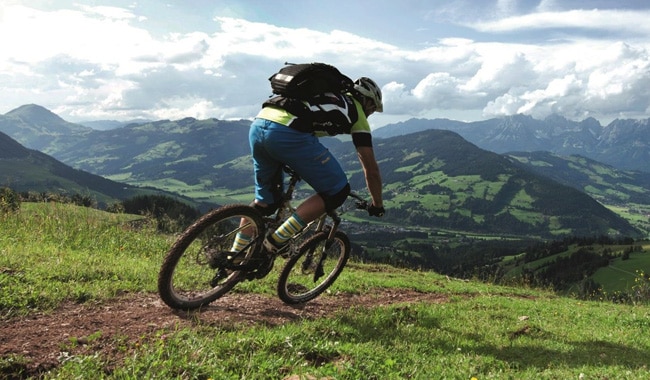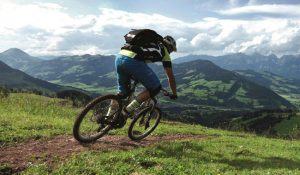 If you are fascinated with mountain bikes and are about to get one but cannot decide which one will adopt your riding type, mountain biking
Read More »
Was this article helpful?