Are you in search of an affordable lawn mower to get that classic American picturesque lawn?
If the answer is yes, then you have come to the right place.
I know how hard it is to find a quality produce within a budget.
Don't worry, you won't need to do any hard work. What you'll need to do is read the entire article. For, in this post, we are going to review the best cheap lawn mowers available in the market.
In addition, there will be a buying guide to make the decision easier for you.
So, let's get started.
Best Cheap Lawn Mower – Reviewed
Now that you have a primary idea about the features you need to look for, therefore, without further ado, take a look into my recommendations.
1. Sun joe's [MJ401E] Mow Joe Electric Lawn Mower
The Sun Joe Company's Mow Joe is the ideal electric mower for you if you have a small lawn. 
Built with a powerful 12-amp electric motor and weighing 29 pounds, this is considered as the best cheap electric lawn mower for working in small areas.
Featuring all over terrain wheels, the mower instantly comes to life with the push of a switch and cuts 14-inch of grass at each move of the strong steel blade.
It also has 3 height adjustment options between 1.18- 2.52 inches to cut different grass length and boasts a blade rotation speed of 3500 RPM.
And what's more, the mower has an easy to detach 10.6-gallon rear bag for collecting grass clippings.
Not to forget an electric mower means you do no damage to the environment through carbon emission as opposed to the gas operated mowers.
[On a side note: to know more about the pro version of this product, read this review]
2. Greenwork's 14 inch 9 Amp Corded Lawn Mower [MO14B00]
From the company that over the years has specialized in providing premium quality outdoor electric equipment solutions, comes the corded lawn mower M014B00.
Specially designed for medium to small sized yards, the machine works with a 9-amp powerfully built universal motor. 
The device is a bit heavy compared to other lawn mowers. but it counterbalances this with the easy to maneuver single lever grass cutting height adjustment option.
It also has a 2-in-1 interchangeable feature that allows you to switch between mulching and rear bag grass clippings easily.
3. American Lawn Mower's Push Reel [1204-14 14-Inch 4-Blade]
The American Lawn mower company has a history of producing reel mowers for over 120 years. 
Hence, this manual reel mower is the best fit for you if you are looking to get rid of turf grasses, especially in the winter season.
It has 4 deluxe steel blade reels (14-inch width) that cut grass with a sharp scissor-like efficiency. 
This "cut precision" allows you to go environment-friendly as it enables the grass to keep their nutrients intact, so they remain healthy, green, and free of insect infestations.
The mower only weighs 19 pounds and offers a completely noise-free work environment. 
Moreover, the 8.5-inch mold treaded wheels of polymer contribute to the smooth movement of the mower across uneven land.
4. Black+Decker [BESTA512CM 12"] 3in1 Compact Electric Lawn Mower
Next on the list is a 3-in-1 lightweight (only 13 lbs.) electric mower which is your gateway to a 360-degree hassle-free mowing solution. 
Once you are done with mowing, all you need to do is remove the mower deck and voila! It turns into a string trimmer. Just rotate the head of the trimmer to use it as an edger and get that perfect lawn finishing!
Operating on a 6.5-amp electric motor, it has a power drive transmission mode that allows you to trim through the roughest of grass or weed overgrowth.
The mower also has an "Automatic Spool Feed" feature that permits you to work without having to stop every 10 minutes to adjust the spool by hand.
5. Great State's [415-16] Lawn Mower
From the American Lawn Mower Company, comes the innovative 5 blade (16 inches diameter) ball-hold reel mechanism incorporated push lawn mower.
It's an efficient tool for cutting grasses less than 4 inches. The 5 steel blades of this device are treated by heat. 
This enables it to be rust-proof and effective at precision cuts. The mower handle is also powder coated contributing to product longevity.
Furthermore, you can easily adjust the 10-inch diameter ball bearing with the height adjustment option according to your need. Being small and eco-friendly in design, it makes almost no noise when turned on!
Hence, while enjoying the fresh cool outdoor breeze, this is the classic textbook mower to work on your yard!
6. Greenworks 16-inch 10 Amp Corded Lawn Mower [25142]
Here I am introducing yet another proficient 10-Amp electric motor-powered lawn mower from Greenworks. 
Due to 2-in-1 functionality, this electric lawn mower can be easily converted from rear bag to mulch mode and vice versa.
The 16-inch blade along with 5 different height adjustment ranges from 5/8- 2.5/8 inches. 
This feature not only makes it very powerful in cutting through the most tenacious of lawn overgrowths but also saves you time!
Also having 4 wheels with the front two being 6 inches in diameter and the back two 7 inches, makes this electric lawn mower an extremely smooth device, appropriate for working on the uneven ground and even on flower beds.
7. Earthwise [50518 18-Inch] Corded Electric Lawn Mower
Want to get that picturesque lawn of dreams with no harm to the environment?  Then Earthwise's "zero carbon" emission electric mower is the perfect eco-friendly choice for you.
Presenting hassle-free one-button start, this two-in-one electric lawn mower has both mulching and side discharge feature.  
Moreover, the 18 inches of blade reaches a mulching speed of 3600 RPM making it the most effective electric lawn mower for getting rid of grasses at record speed.
The single lever height adjustment range of 1.75-4.0 inches and the 7-inch width wheels allows the mower to function smoothly with minimal noise.
Furthermore, the V-shaped foldable cushioned grip handle enhances the ease of use and makes it easy to store.
8. Greenworks 20-inch 12 Amp Corded Lawn Mower [25022]
Operating on 12-Amp electric motor power, this particular model of Greenworks is equipped with a 3-in-1 function feature.
This means you can easily convert the mower from mulching to side discharge to rear bag at convenience. The mowers steel deck body boasts a 20-inch blade. 
This alone enables you to cut greater grass strip per blade rotation thus saving you time. Besides, the device offers 7 different height position options with just the flick of a single lever. 
Also, the mold treaded 7 to 10 inches front and back wheels make it adequate for mowing any rough surfaces.
9. Remington [RM3000 16-Inch] Reel Push Mower
Believing in the motto "Not every yard needs an expensive lawn mower", the Remington reel push lawn mower is an easy to maneuver 5 blade device that performs extremely well in small to medium-sized lawn areas.
Featuring easy to turn dual lever blade height adjustments of 0.75-2.5 inch range, the mower cuts 16 inches of grass per blade rotation. 
This minimizes the standard mowing time when compared to other reel push mowers.
The mower comes with an ergonomic foam grip handle and the best-unrivaled traction wheels which allow smooth lawn surface movement. 
Also, the components used to make this thing are of A1 standard. So, be assured that it can handle rough use well
10. Black+Decker [BEMW472BH 10 Amp 15"] Electric Lawn Mower
Introducing winged blade technology, the black decker's 10-amp electric motor operated lawn mower guarantees 30% more efficient grass clip collection!
Opting for one push button start instead of the tradition pull cords, the device saves you both time and energy. 
It also enables you to choose from 6 height adjustments options with 1-3 inches of expansion range.
Also, the ergonomically designed comfort grip handle, together with treaded wheels gives you better control over the mower, especially when working on thick overgrowths.
11. Remington RM130 Trail Blazer Gas Push Lawn Mower
Remington RM130 Trail Blazer is a three-in-one gas-based push lawn mower most efficient in cutting through and disposing of the harshest of grass trails in your yard.
The 140 CC OHV deluxe engine certifies powerful work performance, and the 21 inches of the blade within the anti-corrosive steel deck means the least time spent on lawn mowing ever!
This lawn mower further introduces the hi-tech "sure cut" technology that entirely eliminates grass clump formation while mulching. 
Also, the 7 to 8 inches of front and rear wheel diameter provides the right operative balance when working on uneven ground.
Things to Consider Before Buying Lawn Mower
Allow me to highlight some of the features that you need to consider before making a decision.
Depending upon the size of the area (small, medium, large), the size and type of the mower will be decided. If the area is too big, you need a heavy-duty device.
You need to consider aspects such as the soil composition of your lawn (dry, wet, sandy), and whether there is uneven terrain, slopes, etc. You need to pick the type of lawn mower considering these features. ( To know more about types of lawn mower read this post. It will help you to figure out which type is best for your lawn )
The blade must be of good quality. There are two basic types of blades, mulching blades and standard blades. Try to get a long blade as it will help you cut things faster.
Corded or Cordless? Corded lawn mower will give you unlimited run time, on the other hand cordless lawn mower has no distance restrictions.
Small thin grass will require one type of mower, whereas thick grass will demand another.
Lawn mowers can be a bit complicated to operate. Hence, you need to consider your physical strength, condition, and convenience before buying a mower.
How Much Does a Good Lawn Mower Cost?
To start with, a push-power lawn mower on average comes with a price tag of $150- $300.
A manual reel, on the other hand, costs around $75-$200. Self-propelled, and electric lawn mowers range from $250 to $500.
Whereas for a riding lawn mower, you will need to depart with $1000-$3000 depending upon the features.
To find the right option, you need to look into the features of the devices. If you think that the features meet your requirements, then get the device.
I hope my in-depth reviews of all the products will help you choose best cheap lawn mower.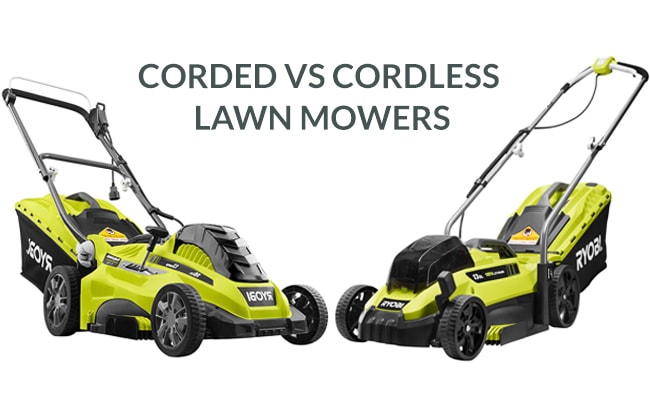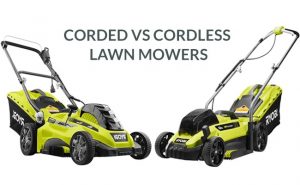 Traditional gas-fueled lawn mowers are not so popular in the modern markets.  Today, more and more people are choosing electric mowers because they are cheaper
Read More »
Was this article helpful?