Whether you're camping away for the first time or you've got some past camping experience, a camping checklist is your sure bet for a hassle-free, smooth and pleasurable camping tour.
Your camping essentials come as a handy help and ensure you get well organized and have everything you need ready for your next camping adventure.
Obviously, your camping checklist will vary depending on whether you are traveling along with a group or alone,  your preferred travel destination, the season of the year.
It will also depend on types of camping, how long you plan to be away, the facilities available in your camping ground, the atmospheric condition of the campsite, your means of transport and personal preferences
The Ultimate Camping Essentials Checklist
So, this camping necessities checklist gives you a starting point. You adapt according to your needs by eliminating things that don't work for your situation. Ready to follow us along this journey?
We are set to go!!!
1. Shelter and Bedding Camping Packing Checklist
Your tent camping checklist can make or break your experience depending on what you have with you. 
Forgetting an essential will keep you struggling all through and spoil the otherwise excellent camping experience.
The first thing you need is a quality tent (On a side note, to know more about tents read this post). You'll need to check and cross-check your supplies and ensure you include a windbreaker for your tent.
Also, you need a rug for your tent floor to feel a bit more comfortable to lay your head at night. Besides these camping items checklist, you need to have a tarp, flysheet, poles, guy lines, and tent pegs.
Ensure you get enough peg to use twice on every corner of your tent plus an additional one to replace any that spoils during setup.
To make your temporary living space a bit more comfortable, do not forget to take with you a dustpan, a brush for cleaning up and better still a doormat to eliminate muddy footprints.
Consider incorporating hot water bottles for cold nights. Ensure you remain safe by packing in a carbon monoxide alarm.
How you organize your sleeping is your personal choice.
However,  the best help we have seen in this regard are things like a sleeping bag and mat with spare home duvets. Don't be afraid to go for a camp bed or a mattress if you have sufficient space to squeeze them in.
For an inflatable sleep bag, take with you a foot pump plus a repair kit, in case things go wrong!
In a nutshell, you need the following shelter camping essentials.
2. Cooking Camping Supplies and Campfire Checklist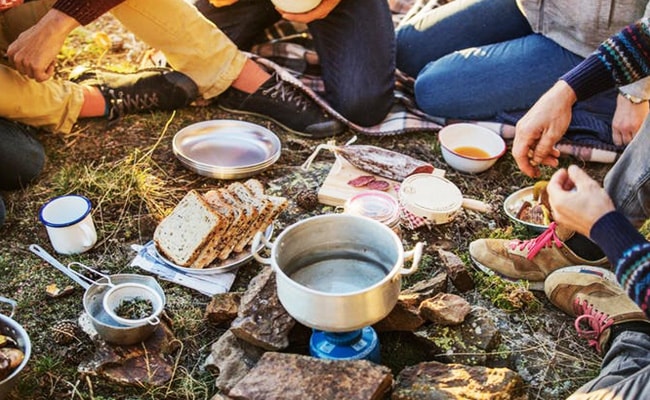 Your cooking camping supplies checklist includes all the materials and pieces of equipment you need to prepare food, preserve any leftover and keep every food items nice and clean. 
You should start by getting a cooking stove, and associated fuel.
Without this basic camping checklist, lighting your cooking materials while in the camp can be a considerable challenge. 
You need to have with you firelighters, matches, and old newspapers to help you easily light up and cook foods.
Remember to take cooking gears like cutlery, a tin opener, and corkscrew and bin bag along with you.
Forgetting these essentials is easy. You may want to take with you fold away chairs and tables for your dining if you're going to get a bit more comfortable and organized. With the correct tool and adequate preparation, there's no end to the culinary camping essentials checklist you can take with you.  
Ensure you have everything you require for a campfire to lighten up and enjoy the beauty of the stars and moonlight.
For your cooking essentials, try the following:
3. Clothing Essentials Checklist
The number of clothes you need to take with you would depend on the number of days you plan to be away and how many times you plan to launder while the trip. 
This will guide your clothing stock and underwear camping supplies. You'll need a pair of flip-flops for the shower.
The types of clothes you'd take with would be just what you would need for any outdoorsy holiday in a rented home, except you will need to have additional layers to keep you warm at night.
Walking boots, bulky jumpers, and a waterproof material cover from your top to half-way down your bottom are down-right indispensable.
No matter what you plan to do while camping out, choosing the right footwear is essential.
Your camping terrain will determine whether or not you need Hiking boots or shoes.
Here's your camping essentials clothing checklist:
4. Personal / Toiletries Camping Checklist
The most personal, simple camping checklist includes the materials that you commonly have on your bathroom cabinets. 
Try to bring your camping shower and ensure you pack everything you need for the journey including bathing soap, towels, shampoo, hair conditioner, comb, and deodorants.
Consider also taking a portable camping toilet and some bathroom electrical essentials depending on your campsite and travel destination.
It won't hurt to take toiletries bag with a cord or hanging. Rather it will not only help you to get your toiletries organized but will be equally space saving.
You can stick in your contact lenses, bath solutions, hair products, cosmetics, lip balm and much more into it. A small mirror is also a great help when camping.
Remember to have toilet paper and female hygiene material with you. You need to take with you full supply of any medicine you'll require.
Also, wet wipes, insect repellent, and bite cream together with sunscreen are essential personal items to take with you.
Consider including the following in your camping checklists:
5. First Aids Checking Lists
Your first aid essentials are useful to take along with you in case of an emergency either for you or for fellow campers.
Therefore, it will be beneficial including the following in your first aid kit:
6. Lighting and Overnight Camping Checklist
While it is great to camp away and enjoy natural moonlight and the twinkling stars, you need torchlight or lantern to light up your way at night to avoid bumping your feet and injuring yourself.
Remember to take spare batteries and bulbs.
For a bit more lightning experience, try a headlamp which allows you to lighten up your way hand-free. A citronella candle will help to drive pesky insects away.
For your camping lightening essentials, consider the following:
7. Miscellaneous Camping Essentials
An umbrella may be handy for protection under rain, snow or even under harsh sunshine. Cord and strong tape are also helpful for your camping tour.
You may need a small tub for hand washing your clothes and keep them looking fresh every few days.
Eco-friendly washing liquid and line for drying out your clothes are handy essentials. You also need a camera to keep the memories alive for years.
Consider including the following miscellaneous essentials:
You will need these glamping essentials if you want to add a bit more glamour and comfort to your camping experience.
You could come with a substitute tent instead of the one that the campsite would typically provide. Whatever makes you feel more at home and comfortable is worth it.
You can also include the following on your glamping essentials: a jug or pitcher, speakers, and electrical items for a more lively atmosphere.
Mobile generators or solar panels can be great for power supply.
You could organize a self-service canteen for morning coffee treat with a bit more advanced cooking gear. You could go with either canned food or fresh foods whichever suits you best and may include a chopping board and a colander.
Another glamping essential you could bring is a large canopy to make over your hut. 
A row of tea lights immersed inside jars could serve as a magical way of welcoming you into your new temporal home at dusk and give a fantastic touch to your camping experience.
Your camping checklist will never be complete without ensuring that your transport system and everything you need for your car to travel safely is in order.
You need a map to guide you along the way as you cannot always guarantee the network reliability of a smartphone in a hilly environment.
Take emergency maintenance supplies in case you have a breakdown on your way.
10. Leisure Camping Checklist
Consider your leisure and entertainment as your family camping checklist especially if you are camping out with family. 
You need to keep your kids engaged while you are away. Even when you are not camping with your family, consider your camping moment as a good time to wind down without electronics, and Smartphones.
So, take some books and albums with you. Include some play cards board games, magazines, and coloring books. They are excellent entertainment activity for camping with your kids.
If you're going away with your pet, consider getting your pet essentials including food and treats. 
This makes the tour enjoyable for you both and ensures you have the control over it anytime you are getting a break!
There you have it, your ultimate camping checklist to ensure a hassle-free and easy camping experience…
What works for you depends on your personal needs, your campsite, mode of travel and who you are traveling with and of course, how long you are going to be away.
So, use this as a guide and don't be afraid to add or eliminate anything you think does not apply.
If you are comfortable with only the basics, go with the basic camping checklist and leave off the more comfortable and exclusive glamping materials.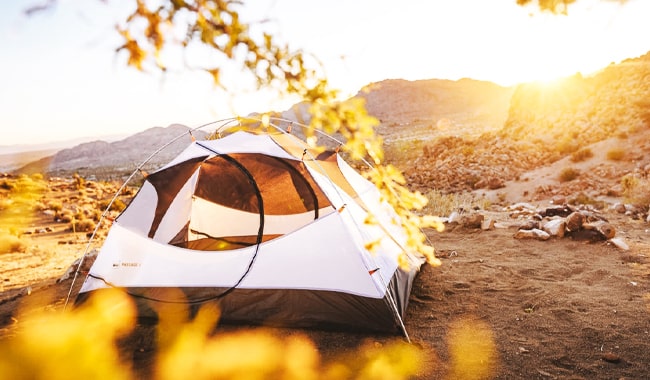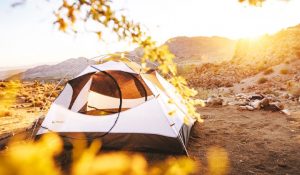 Camping is a very fun activity that is enjoyed with close friends and families. While experiencing the great outdoors is an amazing experience, a camping
Read More »
Was this article helpful?