Your carefree summer days as a kid pretty sure includes the memory of mowing lawns of nearby houses in the neighborhood to make a few dollars over the holidays.
However, once an adult, the idea of mowing the lawn becomes a rather tedious and worrisome task. In order to sustain the beauty of the lush green lawn, your first and foremost job is to invest in a quality lawn mower.
This decision itself can be challenging since there is a multitude of options available to choose from.
My article on the best corded electric lawn mowers should provide a careful insight into these machines before your purchase.
Our Picks for The Best Rated Corded Electric Lawn Mower
Here are our recommendations for you. We have talked about their features, pros, and cons below.
1. GreenWorks 25012 12 Amp Corded 18-Inch Lawn Mower
If you own a house with a lovely yard but are not a professional when it comes to mowing, keep an eye out for this model!
This one's particularly famous for its ease of handling. The same sized 7-inch front and rear wheels enable a better balance and also reduce the possibilities of injury to the user. 
This also makes it more suitable to range over through all types of terrain.
The size and the adjustable height are a plus point. This model also has a metallic body that makes it hard-wearing. 
Its longer cord facilitates the mower to be moved to all nook and corners, provided the yard size is moderate to small.
The absence of the bagging feature allows efficient mulching throughout the lawn. 
Moreover, user's height may often limit the good maneuverability, but the 7-position adjustment of the 25012 makes it a good fit for people of all heights.
More so, the 18-inch blades make it amazingly efficient and also require a shorter mowing time. Last but not least, its eco-friendly attribute works as the cherry on top!!!
2. GreenWorks 25142 10 Amp Corded 16-inch Lawn Mower
GreenWorks lawn mower brand is renowned for some of the most well-known good quality mowers at an affordable price. 
The 16-inch cutting deck and strong steel frame make it more durable. Its blades are also well advanced with regard to mowing a diverse range of grass types.
This model also comprises a combination of varying height adjustment options providing the user with optimum cutting edge. 
It is lightweight too; hence it can be effortlessly carried around.
The 10 Amp motor provides power saving capabilities alongside giving it the strength to mow around a larger stretch of land. 
It is a high-powered device and can, therefore, complete its job in a minimal amount of time. Since it is corded, so no batteries are required.
GreenWorks 23142 weighing only 37.5 pounds is easy on the hands. So, it won't tire your arms. 
Moreover, you will be delighted to know it comes with an entire set of accessories including a mulching bag and a grass catcher.
Below, all of the attributes have been narrowed down for your better judgment of the 25142 model.
3. Earthwise 50214 14-Inch 8-Amp Corded Lawn Mower
The handle at the front provides better leverage onto the mower, making it more comfortable for the user. 
With a 2 in 1 mower option, rear bagging feature cannot be used with this.
This contains identical front and rear wheels, which enables a better footing of the appliance.
The mower's deck is 14 inches of steel making it durable. However, it is more susceptible to rusting if exposed to moisture for longer periods.
Moreover, the cushioning at the handles provide better grip and control. 
The cutting level of grass can be changed from 1.5 inches to 4 inches according to your requirement.
4. GreenWorks 25022 12 Amp 20-Inch Corded Electric Mower
GreenWorks 25022 model close to perfection comes with not only high functioning abilities but with good looks too!
Its 20-inch cord also comes with an additional extension cable as per your needs. With this model, the grass clippings are distributed for mulching in separate areas.
It has 10-inch rear wheels that serve as the main wheels while the front 7-inch wheels make it stable and also allow it to be manipulated as you continue mowing. 
The 20-inch cutting deck makes it ideal for small to medium/large yards.
Moreover, it comes with a height adjustment option ranging from 1.5-3.75 inches. You can do rear bagging, side discharging and mulching!
Having mentioned all the virtues of this appliance, you also deserve to know the drawback; this model can face some issues when cutting taller and tougher grasses.
5. Sun Joe MJ401E 14-Inch Electric Lawn Mower
Better known as the perfect light mower with identical wheels at the front and the back at 5.5 inches which is quite small, but it is known to show a decent performance for small yards.
Getting started with this is easy breezy, all you need to do is push the red button and pull the safety lever. There are 3 cutting heights in-built, with the highest setting being 2.4 inches.
Despite of its small size, it can still fit in the 12 Amp motor, which means great power.
It is super lightweight being 29 pounds only!
This model also comes with a 2-year long coverage for issues related to impaired parts. The rest of the attributes are described below as the pros and cons.
[On a side note: to know more about the pro version of this product, read this review]
6. GreenWorks 14-Inch 9 Amp MO14B00 Corded Lawn Mower
As it comes with a warranty, you can see that the makers are really confident in their product. So, as a result, it gets easier to trust the product.
The 14-inch deck makes it ideal for relatively smaller yards and easy to maneuver. In contrast to the other models that I've previously described, this might be a bit strenuous to operate on bumpy regions due to the low wheels.
It comes with a single adjustment lever and the option of mulching and rear bagging, the collection bag, however, is small.
The small wheels of this model can turn out to be problematic while moving over uneven surfaces.
Overall, it is a reasonably good mower at an affordable price.
7. Earthwise 50520 20-Inch Corded Electric Lawn Mower
Earthwise is particularly known for the ease of switching it on and off. It is lightweight and has associated environment-friendly options. 
This relies on a 12 Amp electric engine which is good enough to get its job done. Having a weight of about 60 pounds, it is quite manageable. Large wheels enable smooth movement.
The cushioned handle grip means life will a bit easier on the hands-on sunny days. Its assembly requires minimum timing. 
Moreover, it is adept at cutting both long and short kinds of grass!
To your utter relief, 50520 does not require very high maintenance, and therefore, it is easy on your wallet!
Long story short, this model is nothing of the fancy sort, but it includes all the necessary features of a good mower.
You might find it to be good news that this model is quite similar to our personal favorite GreenWorks in that it comes with seven height adjustment settings ranging from 1.5 to 4 inches! The cutting trail is slightly tapered.
The deck is constructed with plastic instead of steel. The 20-inch cutting path is designed for superior cutting.  It weighs around 47 pounds, therefore, lightweight.
With this model, you can use either mulch, bag or even side discharge. The 13 Amp motor provides enough power to cut through overgrown grass. 
All in all, this model is a nice choice for a neat-looking lawn.
9. GoPlus 14-Inch Folding Handle Electric Lawn Mower
This model comes with 3 levels of adjustable height and is more convenient for users. The 5.5-inch wheels can be revamped for different heights.
With considerably small cutting width and a smaller collection bag, it is best suited for small lawns and light cutting works.
The 14-inch cutting edge makes it easier to maneuver. It weighs as light as 15 pounds, which makes it one of the smallest mowers in our list so far!
Overall, this is a well worth purchase if your lawn is small and you don't prefer investing too much money on a single mower.
10. Black Decker EM1500 15-Inch Corded Electric Lawn Mower
It is a corded lawn mower with 10 Amp motor. 
The 10 Amp motor means it can be used with your regular home outlets provided that you are not using other power intensive devices on the same circuit.
This thing comprises of a 15-inch lightweight deck, which can mow lands up to 1 to 8 acres. 
The compact and lightweight design also enables facile transportation of the device through obstacles and allows close edge cutting for a cleaner lawn. It also comes with a grass catch bag and 6 adjustable settings.
However, the plastic body may not appear visually appealing to many of you.
Things to Consider Before Buying
Although the market promises to provide you a wide variety of these mowers; however, choosing the ideal mower for your lawn can be a tricky affair. 
Your decision should be based on your feature, price, ease of use and overall performance.
You may have to consider a few factors before your purchase;
This will help you to determine whether to go for the powerful reel lawn mower, the usual push mowers, or in case of larger areas; riding mowers.
These come in a range of prices. I will advise that you go neither too expensive nor too cheap. Because you can get good products at medium range, going for something too cheap will be tantamount wasting your money.
The Size and Height of The Grass
Longer grasses usually require a more powerful motor to cut through them. So, if you have long grasses, go for something powerful.
The skill of the person mowing the lawn serves as a crucial factor in choosing the type of lawn mower. This also plays an important role in minimizing mishaps, since this chore involves considerable hazards.
Of all these factors, the quality of this equipment is the decisive factor.
Make sure to do your fair share of investigation before you finally plan to splurge your money on it.
If you are still reading through my writing, then that is exactly what you should be doing! Below, I have narrowed down the options to 10 of the best-known lawn mowers that you might want to look out for.
Owning a residence with the views of a beautiful front courtyard is a privilege. However, maintaining the lawn looking neat and clean at all times can be a humdrum. With the development of these electric mowers, the dullness of the task has been reduced to a bare minimum.
Herein, I hope my best corded electric lawn mower reviews will help you to make the right decision.
If you have any questions regarding the corded electric lawn mowers, please let me know in the comments section. I'll get back to you as soon as possible.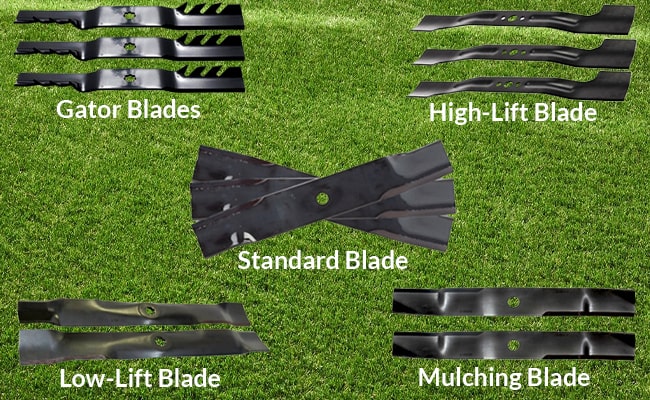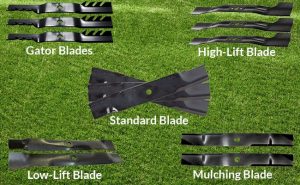 Lawn mowers are essential for any house owner, who wants to keep a properly maintained yard. Just like trimming your hair, a precisely cut lawn
Read More »
Was this article helpful?