A durable lawn mower is a necessary item for people living in urban or suburban areas, especially for people who like to maintain a perfect yard. 
You need an efficient and reliable lawn mower to keep your yard in pristine condition. 
Likewise, if your lawn mower doesn't live up to the hype and leaves you with uneven patches of grass all over the yard, it's time for a change. 
An unfinished lawn can surely make your whole compound look repulsive. 
So, forget all the fake promises and exaggerated advertisements as we have carefully listed the best lawn mower brands available for purchase.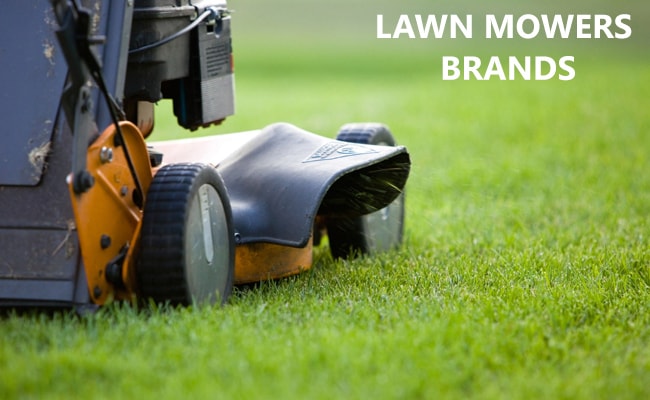 List of Best Lawn Mower Brands (Updated Review)
Several companies sell different varieties of lawn mowers. You can quickly feel bewildered and lost amongst all the choices, but not all of them live up to their promises. 
Fortunately, we have handpicked the most trusted brands of lawn mowers of this year.
Honda
Greenworks
John Deere
Husqvarna
Toro
Cub Cadet
American Lawn Mower
Sun Joe
Black Decker
Craftsman
Troy Bilt
Honda has a variety of lawn mowers within a wide range of prices. If you're low on budget or you prefer old lawn mowers, they have a series of push mowers for you.
If the price is not a problem for you, they have various walk-behind mowers with self-propelled engines. 
They have also included the Smart Drive system, which lets you set the speed of the lawn mower based on your comfort. 
Meanwhile, their Twin Blade Microcut system allows you to mow the grass with perfection.
Greenworks is renowned for its battery-powered lawn mowers as it pardons you the risks and annoyance of tripping over a cord while mowing. 
Its immensely powerful brushless motors deliver the performance and efficiency of a 160cc engine. 
Regardless of the machine's power, it allows you to mow your lawn in peace and silence — no need for earbuds or noise-canceling headphones anymore. 
Besides, specific models can smoothly cut through thick grass due to their innovative twin blades.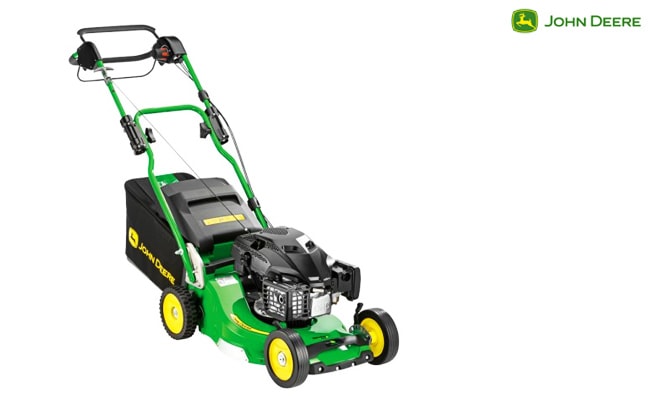 John Deere is globally renowned as one of the best riding lawn mower brands. 
Apart from smaller lawn mowers for your yard, John Deere has a series of riding mowers for mowing large areas.
They have unique models for mowing golf fields and other sports fields. Their lawn mowers are fit with an exclusive Tech Control display which enables you to control the speed and frequency of clips.
They also have zero-turn mowers suitable for urban yards with lower price. This allows you to cut grass more precisely while you lay back in the comfortable seat, cruising at up to 7 mph.
Husqvarna offers a wide range of choices starting from walk-behind mowers to riding lawn mowers depending on the size of your property. 
Some models have an innovative Clear Cut cutting deck which can mow grass to precision, especially on uneven terrain. 
This brand also has a series of automated lawn mowers which don't even require you to monitor it.
The robotic mower ( to know more about robotic mower read this ) is designed to trim the grass on a pre-programmed schedule. 
Its program changes periodically based on the length of the grass, so it makes your lawn look pristine.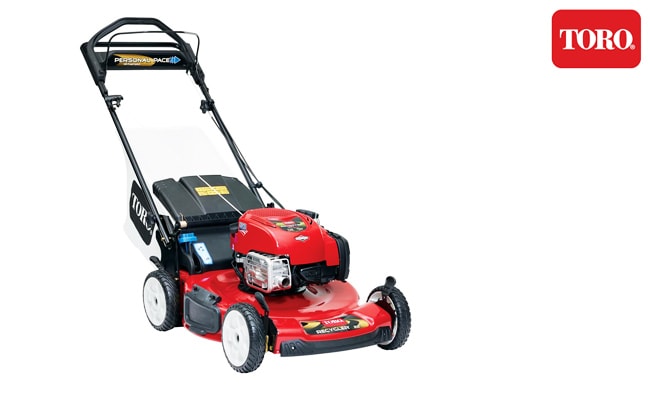 Toro has several user-friendly models of lawn mowers at reasonable prices. They have a large variety of heavy-duty riding and push mowers. The engines run on Powe Reverse technology which adjusts to your walking speed.
You can stop mowing, rake in the debris, and start moving again without being worried about restarting the engine.
Their specially designed twin blades cut grass effortlessly, almost within half the time you need with other mowers. The engine is said to be highly reliable as most of the models come with a five-year guarantee.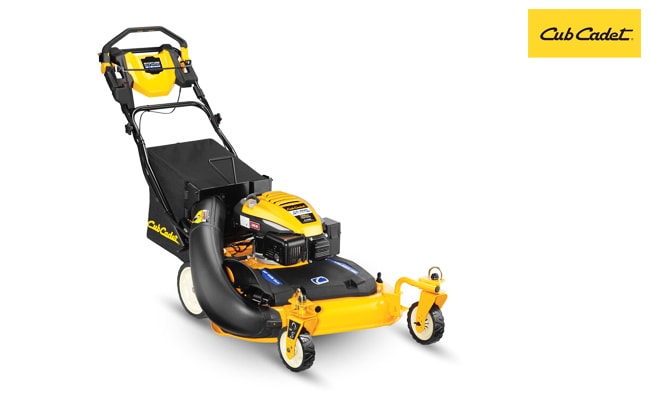 Cub Cadet hardly has any cheap mowers in their catalog. That's because of their consistent quality and durable design. 
Each lawn mower engine is tested to its limits before being shipped off for sale. This ensures that consumers get their money's worth. 
They mowers are also significantly better at mulching, which retains the nutrition of the soil. 
This is because of their Aero Force deck fitted with premium blades that also undergo rigorous certification.
The American lawn mower has been in the trade since 1895, and are undoubtedly one of the most trusted companies. This age-old company is an expert in walk-behind mowers.
Their electric mowers are suitable with a powerful 11 Amp engine, and adjustable handles, which lets you mow on even the toughest terrains with ease.
They have sharp 14 inch blades with height adjustment options. This allows you to cut the grass with more precision and makes your yard look more defined.
They also include an attachment of grass bags which come with a level indicator. Thus, this indicator signals you when the bag needs emptying. Their lawn mowers are lightweight, environment-friendly, and occupy very less storage space as well.
Sun Joe, in recent years, has taken consumers by storm with their eco-friendly iON tool series. This ingenious electric mower gets motorized by a highly productive 40 Volt iONMAX battery. 
Due to the latest lithium-ion technology, these lawn mowers let you trim your yard without emitting any harmful fumes. 
The iON series walk-behind mowers work silently and have all-terrain wheels to maneuver around tight corners easily.
Moreover, some models even come with six different height adjustment options, giving you a whole new level of freedom to shape your lawn to perfection.
Black Decker has several walk-behind mowers which often require minimal effort to operate. 40v powers up these lightweight electric mowers to 60v batteries which are both rechargeable and replaceable.
They also come with comfortable handles which lets you control the mower with ease as it does its job. 
Furthermore, Black Decker motors are equipped with rugged rear wheels, which make mowing on thicker grass even more convenient. Similarly to Sun Joe, some models of lawn mowers also have six adjustable height positions.
Craftsman sells both self-propelled walk-behind lawn mowers and riding mowers. The walk-behind mowers run on a 159cc engine with auto choke technology, which drains less battery. 
Most of the models can be used to mulch shredded grass and help enrich your garden. 
On the other hand, some of them also have Dust Blocker bags which prevents debris from scattering aimlessly. 
The riding mowers get powered by Lithium-ion batteries, which can run up to one hour. 
Likewise, the smartly sensitive steering wheel allows better control. It also has LED headlights for clear visibility in the dark.
Troy Bilt has a wide variety of riding mowers, self-propelled, and pushes lawn mowers. 
Their best riding mowers are equipped with up to 724cc engines, whereas cheaper, less powerful ones are also available.
They have around 42-inch dual blades for utmost precision and are made up of reinforced metal for maximum durability.
However, some of the walk-behind models have four-wheel drive and lets you switch between front and rear wheel control. 
When on all-wheel drive, the lawn mower will do all the work while you control the direction with just one hand.
Those above are the best lawn mower brands that sell a versatile range of lawn mowers. 
Deciding what type of lawn mower you require depends on the size of your yard, the condition of the terrain, and other distinct features that appeal to you.
So, do you prefer mowing peacefully in silence, or does power and precision matter more to you? Feel free to compare and contrast, and choose the best one for you!!!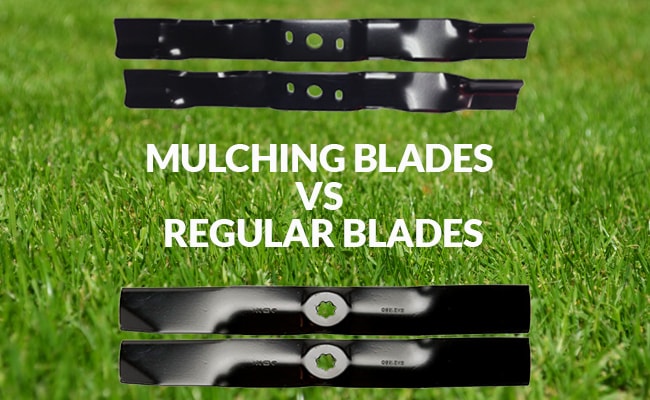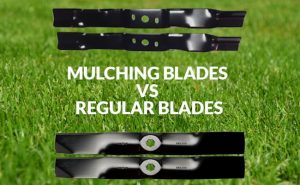 If you have a lawn mower, you will agree with the fact that the performance of this machine is dependent on multiple standards. One of
Read More »
Was this article helpful?