If you have a lawn mower, you will agree with the fact that the performance of this machine is dependent on multiple standards. One of the most important ones is its blades. 
This comes in various shapes and sharpness, and it is the only thing that determines how you should cut your grass.
However, the most common blades are either regular blades or mulching blades. Both of them are used for grass cutting, but they have many differences that set them apart.
Following the article, mulching blades vs. regular blades will be discussed in an elaborated form so that you can decide which one to use for your lawn mowing purpose.
Read on to find out more.
Difference Between Mulching Blades and Regular Blades
Mulching blades are also known as 3-in-1 blades, and these are very efficient in doing 3 works (discharging, bagging, and mulching grass clippings) in a single period of time.
The edges will cut the grass clippings into the deck for a couple of times until it turns into smaller pieces. 
Then, these grass pieces get pushed down onto the lawn so that none of it gets wasted for further process. 
This is done to make the grass absorb additional nutrients so that your garden can look like as cleaner and healthier as possible.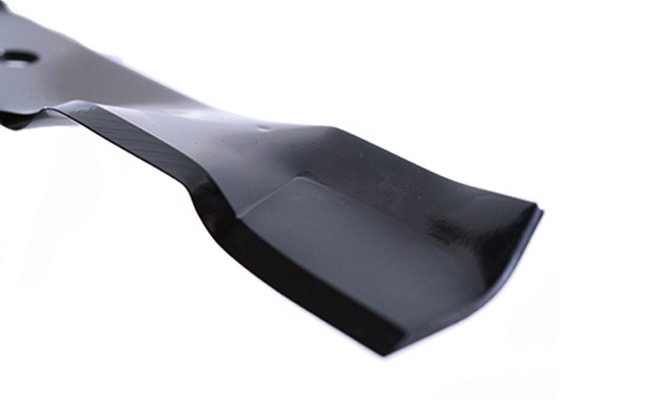 The curved design gives it a curved surface which helps the grass clippings move in a circular motion into the mower deck.
Accordingly, the constant circulation cuts the grass into smaller pieces in a very efficient way.
Mulching blades are designed in a way so that the grass clippings can be distributed equally into the lawn. When the cuttings land onto the garden, it provides nitrogen and phosphates. This process works as a natural fertilizer.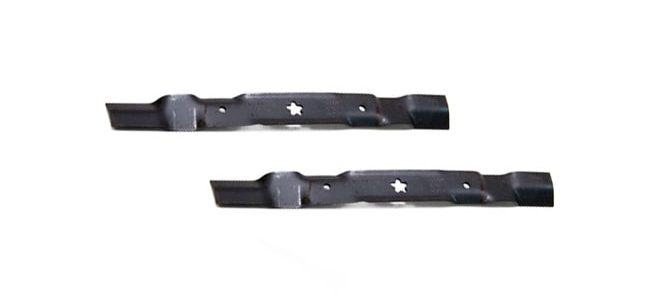 As the mower generates airflow due to the blades, some of it goes onto the mower deck, and the rest works in pushing the clippings into the lawn. Thus, it makes sure all of the clippings are distributed equally in the garden.
You can use these blades to discharge, bag, and even mulch grass clippings. All of these 3 tasks can save you some extra time due to its multipurpose function.
Regular blades are also known as high-lift blades. These are 2-in-1 blades that do the work of discharging and bagging of grass clippings. If you are unable to do the mulching, you can use the standard blades as an alternative.
Here are some characteristics of standard blades:
The large wind wings are very efficient in cutting off big grasses. So, you don't need to be panicked if you are stuck with sizable grass in your lawn. Likewise, due to its large blades, it stands at a higher angle with the ground.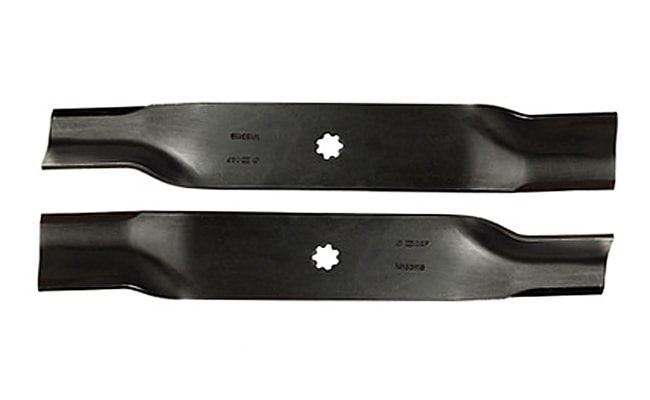 This design is beneficial during mowing as the air and grass clippings get lifted in an upward direction. Since the blade lifts the cuttings upward, it moves all of them towards the discharge until all of them get collected in the removable bag successfully.
Since the force is dominant, these blades are excellent at discharging clippings. You will find fewer amounts of clumps of grass in your lawn because of this robust discharging process.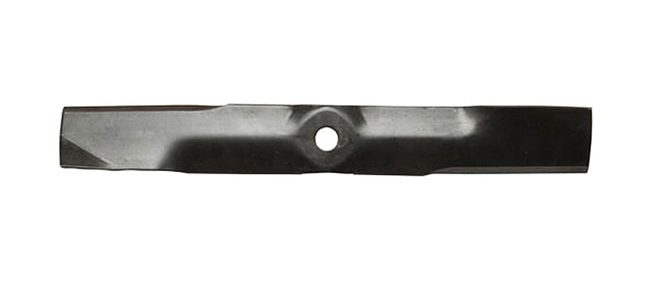 The blade design makes it very powerful in providing a massive amount of air into the cutting deck. As no airs are lost for other processes, the discharging of grass clippings gets very efficient.
Mulching vs Standard Lawn Mower Blades
This section will help you to understand the difference between standard mower blade vs. mulching blade in various features.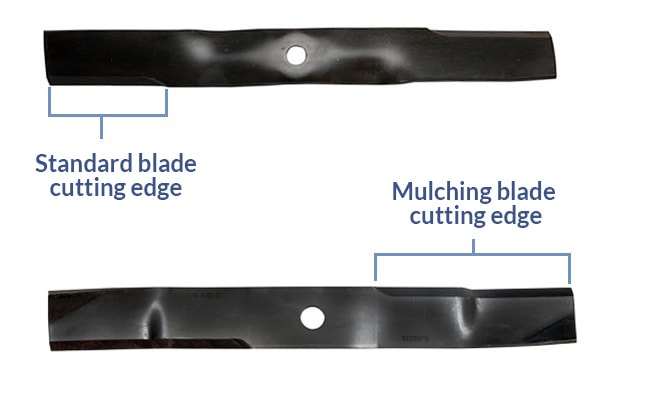 Mulching blades come in curved shape whereas the standard one looks like a regular blade. The curved surface of the mulching blade helps the grass clippings to rotate into the mower deck constantly so that it can cut into smaller pieces. 
On the other hand, the regular surface of the standard blade helps the clippings to cut and discharge easily.
Interaction of the Air with Grass Clippings
Standard blades are also known as high lift blades because it pulls the grass clippings in an upward direction and throws it straight to the discharging process.
However, mulching blades are quite different in this case. The grass clippings move in a circular motion and continually cut till the grass gets smaller.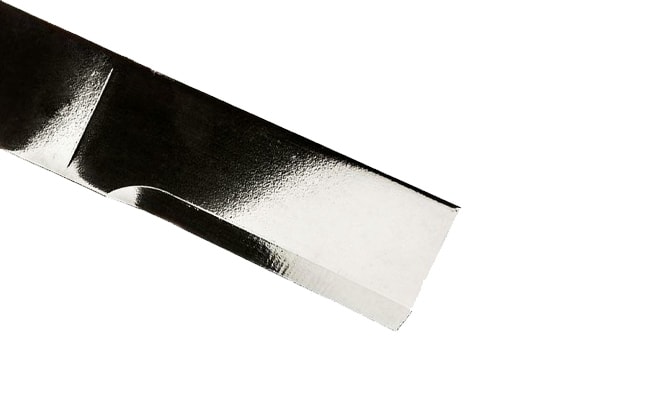 For the discharging process, regular blades are highly efficient as it focuses mainly on bagging and removing.
Mulching blades are less efficient as the clippings stay in the deck for a longer period of time rather than getting discharged.
You can use mulching blades if you are planning to cut every three to four days in your lawn. If you are not onto mulching but preferring to make your garden look neat and clean only, go for the standard one.
Mulching blades are very efficient in providing the fertilization process naturally in your lawn. Your lawn will look healthier, and this will surely make you feel good. 
At the same time, regular blades are also environmentally friendly, but they are not that efficient in making the environment green.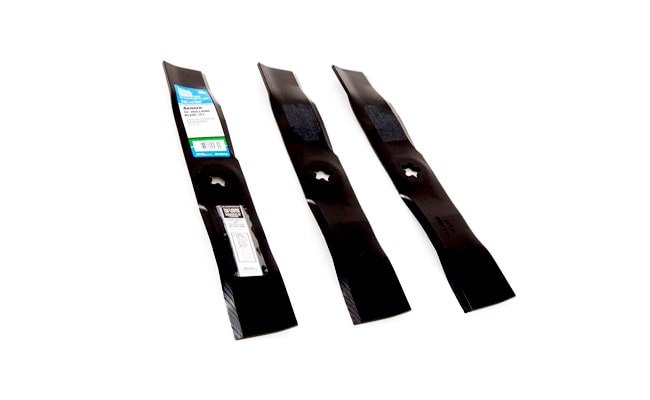 To prevent your electricity bill going up, go for the mulching blades as it requires only smaller power capacity for it to function properly. 
Additionally, you have to use higher power capacity for the standard blades to work and unfortunately, you have to pay extra money for your electricity bills as well.
For tall/overgrown grass, use standard blades in this case. Don't use the mulching blades accidentally as it will get clogged into the deck for sure. Use it for small to medium-sized grass.
Hope you have got what you were looking for regarding mulching vs regular blades. 
As you have seen, there are multiple advantages and disadvantages of these blades, but you can use both for different purposes, depending on the required situation. Pick the one that suits your needs.
Best of luck!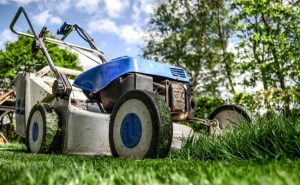 Are you in search of an affordable lawn mower to get that classic American picturesque lawn? If the answer is yes, then you have come
Read More »
Was this article helpful?