Surmounting steep roads to be greeted by a magnificent view, sleeping under the bright starry night, and being one with nature are just a few of the amazing things one can experience when camping. 
Camping is an amazing activity that does wonders for your mind and body. 
However, it can also be a stressful experience that can test your limits, which you will have to push past them at times to truly experience nature at its finest. 
There will be several hurdles and lack of commodities that one has to prepare for as well as situations a camper has to adapt. 
This is also true for aspiring female campers who may feel daunted at first. Do not worry fellow female campers, this article will tell you how to prepare and provide camping tips for women.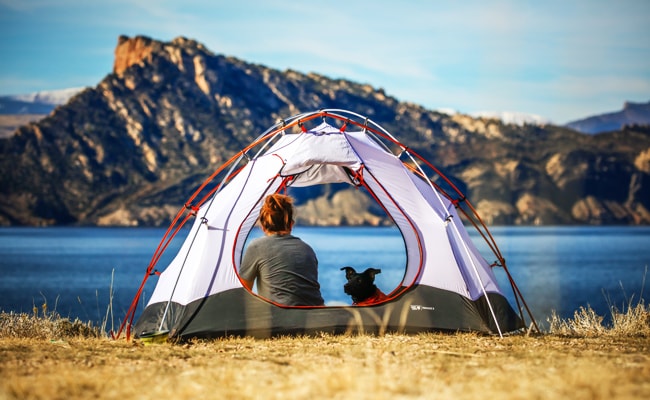 Below, I'm going to share some necessary camping tips for women. Now, I'm going to divide my camping tips into two parts. 
In one section, I'll talk about the things you need to bring with you to the camp, and in another, I'll tell you the things you need to do while camping.
Things You Need to Bring with
Camping is not all fun and games and can end up being a nightmare at times. Before someone considers what to do during camping, they must first take adequate preparation. 
Depending on the place you decided to camp in, there will not only be a shortage of electricity and washrooms but a shortage of food and running water too. 
There are many essentials to take and often not enough space, so you have to be smart about what you take. ( To have a clear idea about what you should take with you in a camp, read this camping checklist )
Remember that you'll be carrying all these commodities on your back most of the time. 
Also, as an added tip, make sure to use packing cubes to help organize your stuff and efficiently use your limited space. 
The essentials every woman should take on a camping trip are whether they're camping for the first time or have done so many times in the past.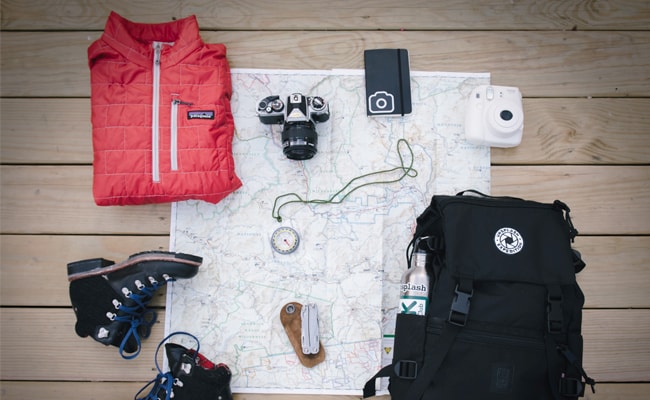 You have properly packed and checked your camping bags- everything is in order. You got in your car with your family or camper friends and after a long ride finally reached the camping site. 
What now? There are a lot of things to do and keep in mind when you're out camping. 
These tips can really help improve your camping experience as well as making it a relaxing and less stressful one. Make sure to:
1. Prepare Yourself Mentally
This is a point that needs to be stated, especially for girls. Camping is not all sunshine and rainbows, and there will be several rough patches and obstacles you will encounter under some bad conditions at times.
There are also times when the weather will sour unexpectedly. 
You can take all the necessary gears and have them functional, but you have to be mentally strong and accept the rough parts of camping and generally staying in the wilderness, which will help you find the fun parts of camping even more fun.
2. Check the Ground for Rocks and Other Sharp Objects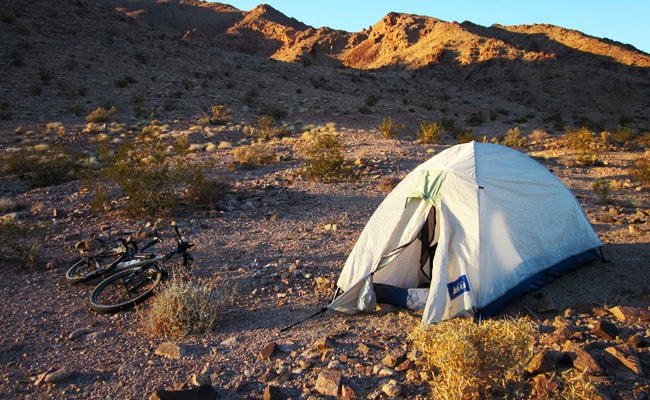 Setting up a tent requires a bit of effort, and the last thing you need is that effort getting ruined because you ended up sleeping on a badly placed rock that led to back pains during the whole trip. 
Remember to keep some extra pegs in case you lose one or two. At the end of the day, when you don't need to use the tent anymore, pack it away carefully. 
Rushed packing might cause the tent to be damaged, and this will sour your experience.
The area might be wet, or there may be rain. Either way, plastic bags are very helpful as they prevent the water from damaging whatever you put inside, especially clothes. 
They can help you separate the wet clothes from the dry ones and can be used to collect rubbish in case the campsite wants you to take it home.
4. Freeze Some Food Especially Meat When You Go Camping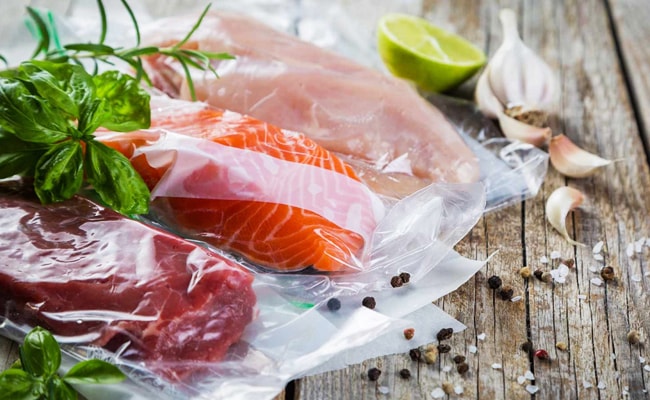 They act as an ice block in the cool box as it defrosts and is quite fresh to eat in a day or two. Not to mention tasty too and just in general easy to prepare.
5. Tie Your Hair in a Ponytail or Take a Baseball Hat
Being a girl, you might be worried about maintaining your hair. This will be a difficult issue as campsites might rarely have showers, and the heat and humidity might not do wonders. 
It's best to come to terms, and neither does the two aforementioned acts or go for a no-heat hair curling style.
6. Study Up and Be Able to Identify Poisonous Plants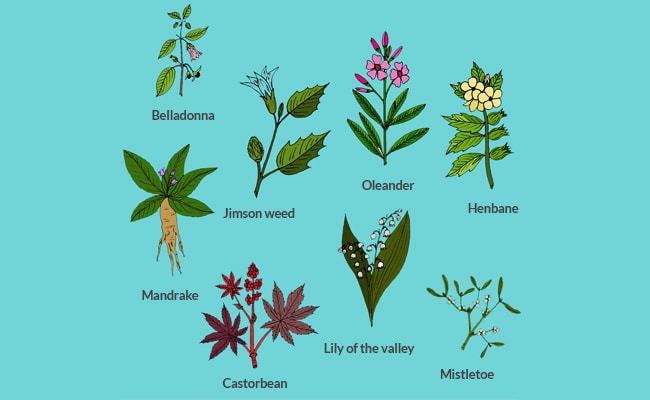 You are going to be surrounded by plant life, and not all that life is pretty. Learn about them, and while walking, make sure to be on the lookout.
You do not want to be on the receiving end of them as they are quite easy to identify and avoid as they can easily ruin a good camping trip.
7. Animal Proof Your Campsite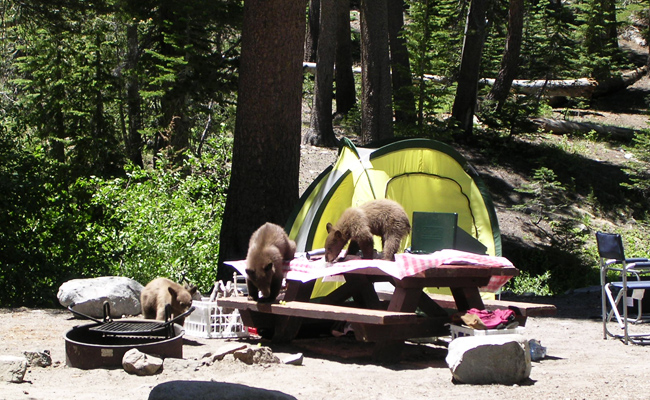 They're all cute little critters until they stumble upon your campsite, and all of you are scared wondering what they'll do to you and how you'll survive. The easiest way to animal proof your campsite is to make sure you don't leave your trash lying around. 
You'll end up attracting raccoons that will make a big mess, which will lead to other critters swarming in. 
Make sure you don't leave crumbs of food lying around as they will definitely attract other animals into your campsite that probably have no idea that the delicious smell is coming from some careless humans. 
Also, wipe your tables and make sure your tent has no food inside.
8. Keep Trash Off Your Campsite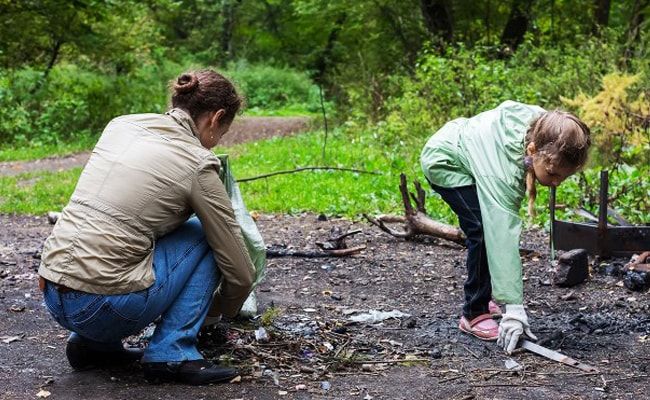 Following on from the previous point, if you're using disposable plates for eating, do not throw them all around the place in an attempt to get rid of them. You're doing yourself more harm than good and ruining your camping experience.
9. Pick Well-Worn Routes Especially If You Are a Beginner Camper
They'll help you avoid getting lost and are generally easier to traverse through.
There you are. Hopefully, these preparatory measures and tips will give you aspiring women campers a boost in confidence and ease some anxiety you may have about camping. 
With all this said and done, there is one important point that needs to be mentioned.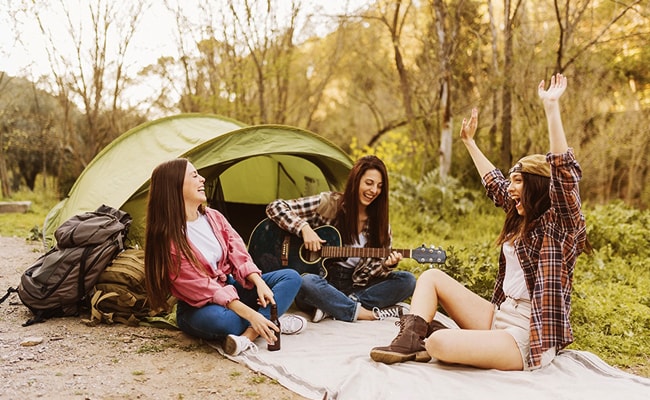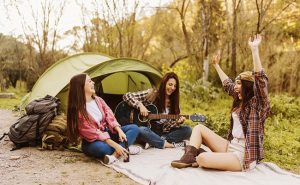 Have fun! Remember that camping is a fun activity and an escape from the hectic life some women lead, balancing all the aspects of their life. Camping should not be treated as a chore and should be taken as a fun outing to test your limits and find yourself anew amidst Mother Nature. 
And do not forget to let us know in the comments how much you liked out camping tips for women.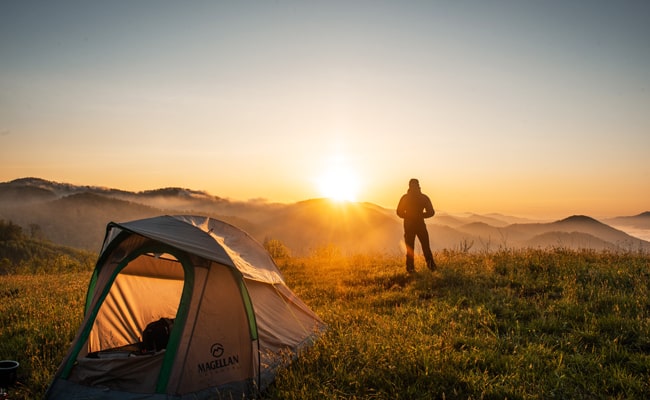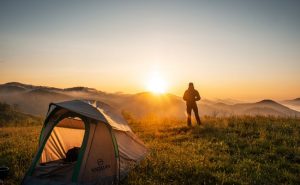 Camping is an amazing and adventurous way to revitalize your energy levels without busting the bank. Bringing you closer to nature, this hobby can also
Read More »
Was this article helpful?