A camping toilet is one which is mobile and can be moved from one location to another.
Now, it would be unwise to search for the perfect camping toilet without knowing much about it or what to look for when you go on the hunt for one.
There are many aspects you need to consider when you are looking for portable camping toilets. And to make things easier for you, here I will review the best portable camping toilets out in the market.
But before that, we will hand out a buying guide to help you make an informed decision.
So, let's dive in.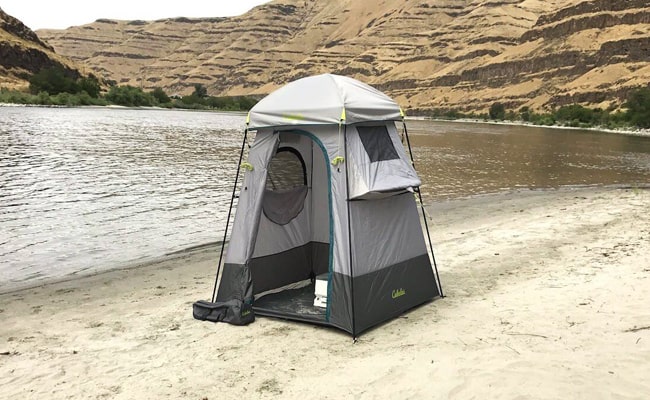 Our Pick for The Best Portable Camping Toilet – Reviewed
Here I'm going to review my recommendations and tell you about their features, pros, and drawbacks.
1. Camco Standard Portable Travel Toilet
This portable toilet comes in two different sizes and styles. There is a standard version, and another is a premium. 
The main difference between them is the overall appearance of the product. Then it also has two sizes, one being a 2.6 gallon and the other is a 5.3-gallon toilet.
It is highly rated by the consumers. The reasons for that are many. One of them is, the height of the 5.3-gallon toilet. The height is absolutely perfect for adults as you do not have to squat down to reach it.
This product is also very clean and easy to use. You will be able to easily flush everything away.
However, it is advisable to throw the toilet paper in the trash can, as it becomes a bit more difficult to get rid of.
2. Reliance Products Luggable Loo Portable 5 Gallon Toilet
Reliance portable toilet is an affordable option for those in the market for an inexpensive mobile toilet. 
You can use it on the road or for camping. Its simplistic design and functionality make it a customer favorite.
This product is very easy to set up. You can strap it up to the back of your car and move it around anywhere. As it is small in size, it does not eat up a lot of space. So, you will find that it is not much of a burden.
Unfortunately, there might be a problem when it comes to the smell or the mess when it is used. It can be unstable at times, so it would be a good option to secure it to avoid any mess.
3. Porta Potti White Thetford Corp
The Porta Potti is an award-winning, highly rated product, which is a favorite of many customers. The versatility and the sleek design of the toilet are what set it apart from the competitors in the market.
Something you absolutely have to keep in mind is that the instruction guide is your best friend when you first start using it. 
You will have to see how things are done, or else it is likely that you won't be able to use this thing properly.
This portable toilet is around the height of the one you will find at your home meaning you won't feel too weird while using it, as you don't have to squat down. 
So, a person who is around 6'3 or 6'4 will be able to use it with ease.
4. Palm Springs Outdoor 5-Gal Portable Outdoor Camping Recreation Toilet
This portable toilet has a full-size seat, like the one we have at home. It is able to retain 5-gallons of waste and so you will not have to continuously change the tank to prevent it from leaking or overflowing.
It is very easy to operate and get used to the features of the product. You will not be able to smell anything even when you are in close proximity since it comes with deodorizer tables which last for about 5 days. 
The chances are that you will be done with your whole trip before you get to smell something bad.
However, the problem you might have to face is the pressure that is created if there is some waste in the tank and it stays unused for a few days. 
The pressure can cause some water to spurt out when it is flushed.
5. SereneLife Outdoor Portable Toilet with Level Indicator
Marketed for its comfort on all types of situations and conditions, this camping toilet is a very good option when nature calls. 
Not only is this a good option to carry around in the car, but you can also take this out on the boat.
The best part about this particular toilet that is it very sturdy and it can take on a lot of weight. As the tank of the toilet is very big, you will not have to keep emptying it out.
This is easy to clean and highly functional. It really does what it said it would do, which makes the whole camping trip a better experience. 
The main problem, however, would be the small seat. Even though it can take on great weight, it will not give you comfort like a regular toilet would.
6. Cleanwaste Go Anywhere Portable Toilet
A compact and simplistic design is what many ask for while in search for a camping toilet. And this CleanWaste portable toilet is one that will cater to your needs.
This camping toilet is invaluable in situations of crisis, especially when using a restroom isn't an option. You will see that it can easily take on a weight of 250 lbs. without a problem.
It's simple design makes it easy to clean and disinfect after use. The design also makes it light and easy to carry. Having said that, the flaw with it is that the legs do not fold after each use, which is a bit of a bummer.
The other problem that you might face is having to squat down a bit to reach the seat. This is inconvenient when you use this for long a duration.
7. Green Elephant Folding Commode Portable Toilet Seat- Porta Potty and Commode Chair
The Green Elephant folding Commode is a lightweight portable toilet that is good for all types of situations. 
You can take this with you without much hassle, as it weighs just 3.5 pounds. It is also very convenient as you can easily fold it and store it away when you are not using it.
Whoever uses this will not be able to deny how stable and strong the build of the toilet is. So, you will not have any complaint regarding its durability. 
The size of this is perfect for the job, as it doesn't take up much space and also feels strong enough to hold your weight.
The waste disposal system in this is actually very easy, so, the whole experience you get from using this camping toilet will be smooth and easy.
However, one problem that people tend to face is that the legs on this can get scratched up pretty easily. So, you have to be a bit careful where you place and store it.
8. Reliance Products Hassock Portable Lightweight Self-Contained Toilet
This affordable, lightweight and portable toilet is very convenient for people looking for a good and easy to use camping toilet. 
You will be impressed by the facilities you can get from this small product. Some of the features are really great and are usually found only in high-end options.
You can very easily place a bag inside and go about your business. Once you are done, the clean-up process is really easy. Not only will it be easy to clean, but you also are not going to have to deal with any type of smell.
There are many pros to this mobile toilet, but there are some problems you are going to have to deal with if you decide to buy the item. 
As the price of this thing is very low, the materials used to make this product also feels cheap. It would not be able to hold the weight of a person more than 180 pounds.
9. PARTYSAVING Multiple Gallon Travel Outdoor Camping Boat Portable Toilet Potty
The partysaving portable is made of high quality and high-density polyethylene. This can take on a person who weighs 250 pounds. 
The 2.6-gallon waste take also makes it very suitable for people who do not want to constantly clean up the waste.
The 2.6-gallon waste tank allows the user to easily carry it when they want to throw the stuff inside away. So, you will see that you are going to have a much easier time dealing with this.
Another good thing about this toilet is the comfortable seat. It replicates the size of a toilet you will find at your own home. 
The seat is not the only plus point when it comes to comfort, the height of the toilet is just perfect as well. So, you won't have to lower yourself much while using it.
10. Leopard Portable Outdoor RV Toilet
The high-quality polyethylene used to make this portable toilet enables the users to be carefree. 
This sturdy toilet is not only reliable but is also very lightweight and compact. In fact, this one checks all the right boxes and can certainly be the solution to your problem.
To start with, the tank inside the toilet is very convenient when you dump the waste inside, as the size is fairly big. 
The three-directional flushing system will also make the cleaning process much easier than most other toilets.
However, the designers made it too compact, as it does not allow heavy people to use this with comfort. 
So, the overall experience of using the toilet may vary depending on your height and weight.
Things to Consider Before Buying
Here are some of the things you need to take into account before investing your money in a camping toilet.
The duration of your use is an important thing that you must keep in your mind when you are buying a portable toilet. 
That is because for a longer trip you would be better off buying something which provides you more facilities, for example, the ability to break down the waste produced with trash disposal.
For a shorter trip, however, a simpler choice would be more cost-effective.
Okay, so another thing you must keep in mind when you are using a portable toilet is, how far away you are going to go. 
These toilets are not light, and some of them might be very big in size. 
So, it would be better for you keep the distance you are going to travel in mind while buying a portable toilet.
And, lastly, you should find a camping toilet which has a sealed valve mechanism, if you are going to keep it in an enclosed space. It is needed so that the holding tank is sealed tight and will not cause any type of mess.
With all of those out of the way, I would now like to focus on the products,
There! Now you know exactly what features to look for in your camping toilet.
Nevertheless, I'm sure my best camping toilet reviews will help you to make the right decision.
And make sure you let me know in the comments section, which product you have chosen for you. Gracias!!!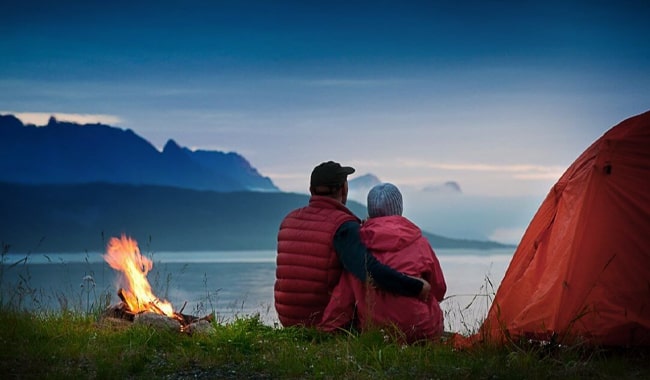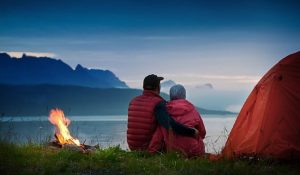 Going through some tough times with your spouse? Want to impress her in a way that you probably have never tried before? What about going
Read More »
Was this article helpful?