To make shower an even more magical place, we'll introduce 11 different kinds of shower heads for you to think about.
Let's get started…
Wall Mount Shower Heads
Rainfall / Rain Shower Heads
Handheld Shower Heads
Low-Pressure Shower Heads
High-Pressure Shower Heads
Filtered Shower Heads
Shower Panels
Dual Shower Head
Ceiling Shower Head
LED Shower Head
RV Shower Head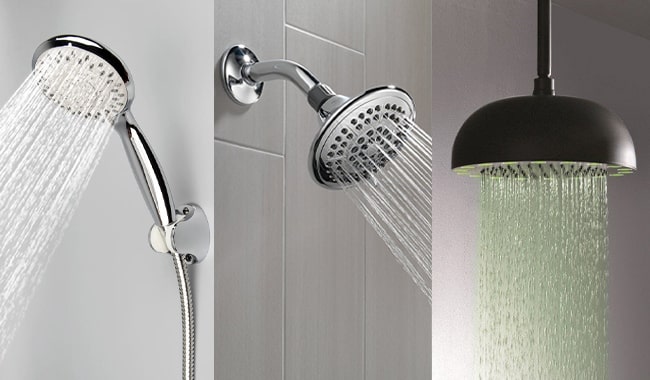 Before you run off to get a new showerhead, you need to consider a few factors, such as the water pressure, the type of water, and heating system in your property.
You'll also have to consider if it is possible to replace the existing shower head with a newer one, the size of the bathroom, your budget, whether you want a single or multi-functional shower attachments (multi-functions are more expensive).
Now there are many different kinds of shower heads out there; to help you choose the best for yourself here's a list of 11 different types of shower heads:
The shower is a convenient and faster way of cleaning yourself, but that doesn't mean that you should only focus on the practical side while buying a shower head. Today's technology ensures that a shower can be much more than just simple jets of water. 
You can use functions like temperature control, have LED lights on your shower attachments, enjoy soothing rainfall without going out, and have a spa-like experience in the comfort of your home. The possibilities are endless. 
Nevertheless, I hope you manage to get the ideal shower head for you after learning about the  different types of shower heads.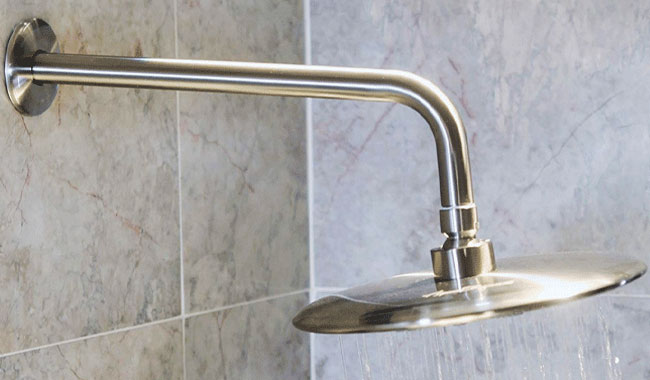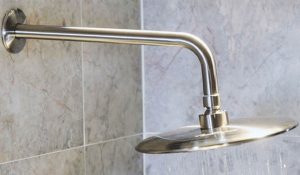 Most people usually look for the best while buying shower heads. But, knowing about the standard shower head thread size is also very important while purchasing
Read More »
Was this article helpful?