When it comes to bathroom remodeling, glass is an increasingly popular choice for shower doors. From patterned glass and frosted glass to frameless glass and hinged glass designs, there are a number of glass options for shower doors available to make the space elegant. 
Frosted glass is another great option if you want more privacy while still achieving an airy look. Meanwhile, frameless glass gives off an ultra-modern vibe with its seamless appearance. Regardless of the glass type you choose, glass is an excellent choice for bathroom remodeling projects if you want to create a chic and modern look.
Additionally, there are many bathroom design styles to consider when it comes to your remodel. With these tips in mind, you'll be able to craft a bathroom that will fit your personal aesthetics while also staying ahead of the latest trends. Let's continue!
All-White Color Scheme- Recommended for Less Space!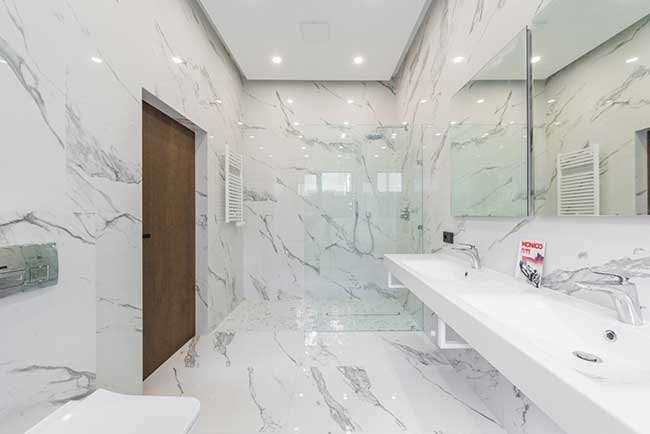 For a touch of nature, try incorporating greenery into the bathroom with plants and wooden accents. Finally, the all-white technique can add an eye-catching element to the room that will make it stand out. 
By combining glass accessories with white-painted walls and cabinets you can create a beautiful and unique bathroom space. Moreover, the white theme makes the space way brighter and more spacious.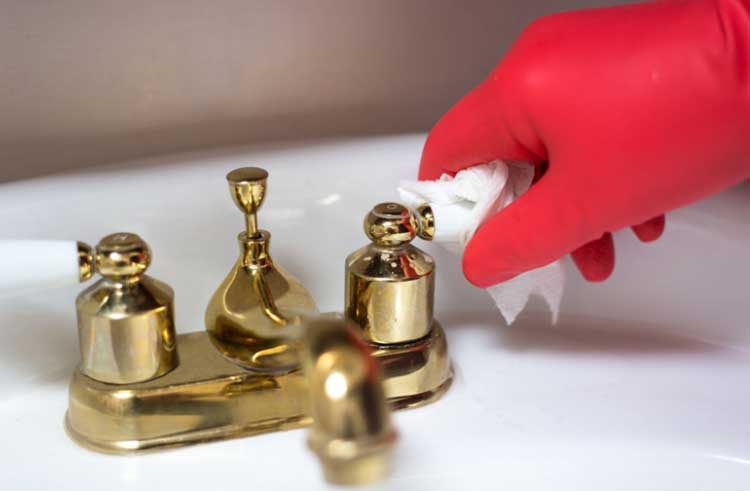 Brass fixtures are making a comeback in the bathroom interior and they can give a luxe touch to any space. From faucets and towel racks to door handles and light fixtures, you can find a variety of brass items to incorporate into your design. 
For an even more eye-catching look, consider mixing brass with glass or other materials such as wood or marble. You can also experiment with different finishes – brushed brass provides a subtle shine while polished chrome offers a brighter effect. 
With so many options available, you're sure to find the perfect pieces to complete your bathroom remodel!
Addition of Organic Materials!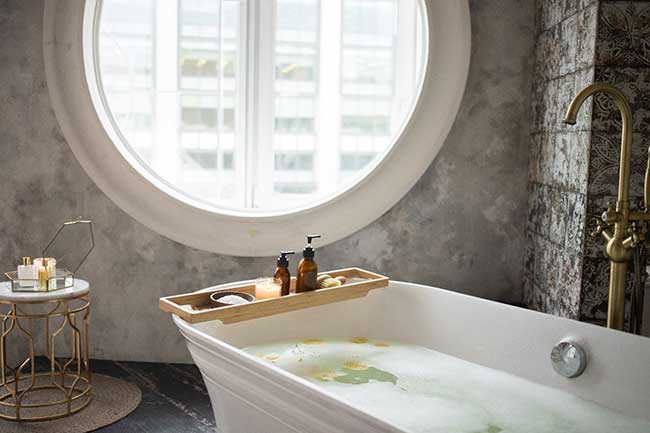 Bathroom remodeling has been gaining popularity in recent years with homeowners looking for unique ideas to spruce up their spaces. One of the latest trends is incorporating organic materials into the design for a natural, spa-like atmosphere. 
From glass walls and shower doors to wood accents, there are several glass options available to achieve your desired look. Depending on your budget, glass shower doors can be made from thicker glass panels or multiple glass layers which provides better insulation, soundproofing, and a more luxurious appearance. 
For even more of an eco-friendly feel, consider using glass tiles throughout your bathroom – these are often created with recycled glass materials.
Wood accents are another great way to bring the outdoors in and they can be used to create a warm and inviting atmosphere. Try using wood cabinets, shelves, or even flooring to give your bathroom an updated look while also introducing organic elements into the design. With a few simple adjustments, you can easily incorporate organic materials into your bathroom remodel for a beautiful, natural aesthetic.
Note: No matter what materials you choose, don't forget to make sure that they are durable and water-resistant so that your bathroom can stand up to regular use over time.
Geometric Shapes to Create Patterns!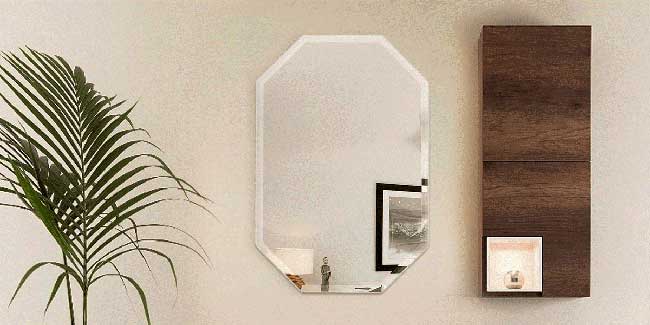 From tiles to sinks and faucets, adding geometric patterns and fixtures can provide a modern touch to any room. You can DIY create interesting shapes with glass or tile mosaics or opt for more traditional designs like octagons or hexagons. 
Angular patterns also look great when combined with organic materials. But try adding minimal stuff for way clearer space. No matter what your budget is, there are plenty of creative ways to incorporate geometric shapes into your bathroom design.
If you're looking for a more minimalistic approach to your bathroom remodel, consider using simple designs and clean lines. This type of look is easy to achieve with glass shower doors, plain tiled walls, and sleek fixtures. 
To maximize space in smaller bathrooms, try installing floating shelves or cabinets which are both stylish and functional. Keep wall decorations to a minimum and focus instead on finding pieces that will tie the design together without overpowering it. 
With just a few small changes, you can create an understated yet elegant bathroom that has all the basics in the best place, you need!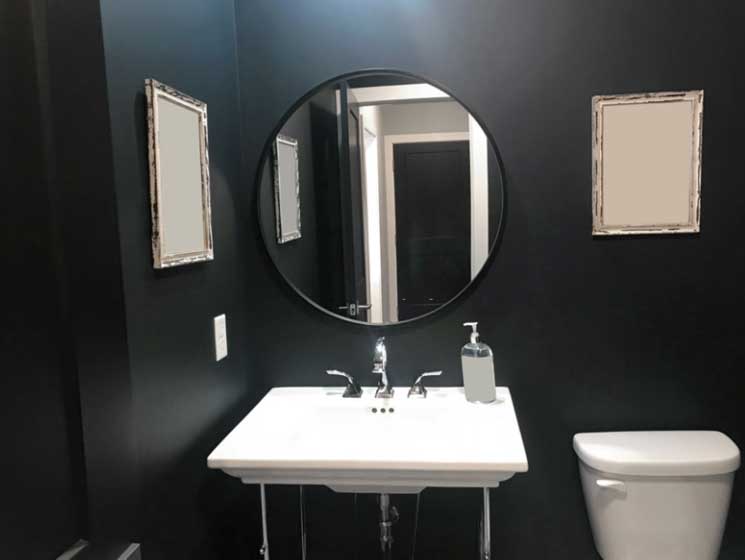 Statement mirrors are a great way to add character and style to any bathroom. Whether you opt for a large round mirror with an ornate frame or a more subtle design, these pieces can take your remodel to the next level. 
Use them to open up smaller spaces by providing larger reflection while also making it easier to get ready in the morning. Frameless glass mirrors are another popular choice that can give your space a modern feel. 
Ultimately, creating the ideal bathroom for your home is all about finding what works best for you and incorporating elements that reflect your personality and style. 
When it comes to bathroom remodeling trends, glass options for shower doors, design styles, and bold features all provide plenty of opportunities for creativity. From geometric shapes to vibrant colors, these tile designs can add a unique and eye-catching look to the room. 
Additionally, plants have become an increasingly popular feature in bathrooms, whether it's a few succulents around the sink or a statement wall with leafy vines. Lastly, wood accents are another great way to add warmth and texture to the space while still keeping things modern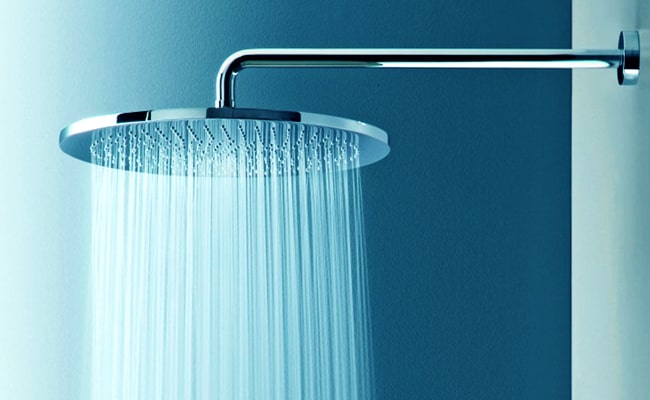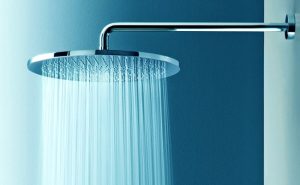 Shower can turn your mood from a slow drip full of fatigue and pity into a cocoon of satisfaction, luxury and even comfort. It's quite
Read More »
Was this article helpful?