You might have a lot of options available to you when it comes to shower head finishes. You will be able to get everything from chrome steel finishes to a marble look. 
However, Chrome is undoubtedly the most popular showerhead finish type. The main reason behind this is easy installation, maintenance, durability, and fit with most bathroom styles- all within a budget-friendly price range.
This post will cover some of the most popular and durable shower head finishes types so you can decide which will suit your bathroom best.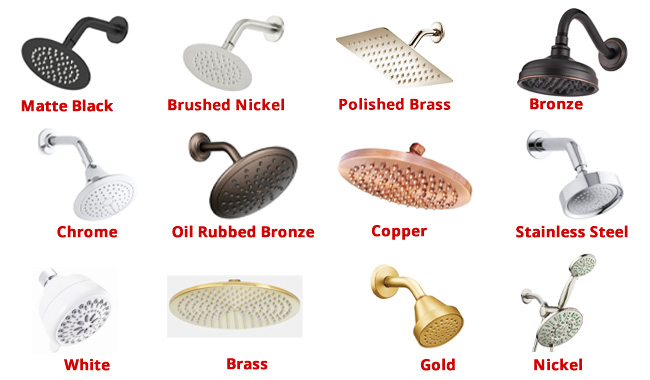 What Is the Most Popular Finish for Shower Heads?
Chrome is the most popular finished shower head because of its modern design. Not only this, the chrome shower head provides impressive durability and goes with almost all types of bathroom fixtures. 
Nonetheless, the Chome is the most cost-effective shower head available in the market.
What is the Most Durable Finish for a Shower Head?
The brass shower heads are more durable than other types of shower heads. In addition, the features of rust and corrosion resistance make the brass shower head finish gain longevity. 
We put together some of the most frequently asked questions about different types of shower head finishes. As a result, you will have a more precise idea about a few shower heads.
Which Is Better Stainless Steel or Brushed Nickel?
Though both are very common shower head finishes, the quality of the stainless steel is much better than the brushed nickel. 
You will have a more glossy look with the stainless steel compared to the brushed nickel. Besides, the stainless steel shower head finish is easier to clean.
Is Chrome Finish Out of Style?
No, the chrome finish is one of the modern finishes and is widely accepted by many worldwide. 
It ensures better water flow and is super easy to clean compared to any type of bathroom finish. So, you can go with the chrome finish no matter your bathroom design.
What Is Better-Polished Chrome or Brushed Nickel?
It is always a personal opinion when considering one better than another. The polished chrome has a silver look, and the brushed nickel has a yellowish tone. 
According to many users, the chrome shower head finish is more stylish and comes at an affordable price.
What Is the Most Popular Finish for Bathroom Fixtures?
Undoubtedly, chrome is the most popular finish for bathroom fixtures. This is because this type of bathroom finish is the best when it comes to durability. 
Besides, the chrome finish is easy to clean and goes with almost all types of bathroom fixtures. The chrome bathroom finish is also pretty inexpensive.
Is Brushed Nickel Out of Style?
Brushed nickel is still one of the trendiest finishes for any modern bathroom fixture. The most significant factor of brushed nickel is that this type of finish can consistently hide water spots. 
Besides, brushed nickel is one of the most durable shower heads, so you won't need to update the finish repeatedly. 
All in All
So, next time you set your mind to set up or upgrade shower head finishes, this article can be a helpful guide for you. Nonetheless, buying a shower head for your bathroom can be a personal choice as people have different interests. 
However, it is better to have decent information about the type of shower head finishes you need. Don't forget to emphasize your bathroom interior while choosing the best shower head finish.
In addition, make sure to choose the shower head that is easy to install, clean, and comes with more durability. So, what shower head do you wish to get for yourself?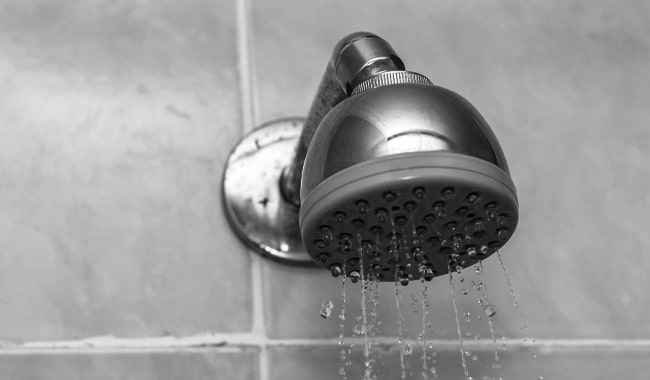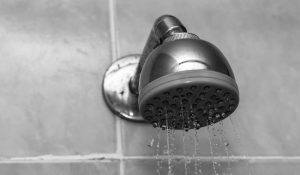 You wake up in the morning with a peaceful mind and go to take shower for starting your day. You turn on the shower and it
Read More »
Was this article helpful?