Looking to upgrade your kitchen faucet?
In that case, you have to choose an awesome faucet that is not only visually appealing but also demonstrates a professional performance. 
Moreover, a convenient faucet makes your life a lot easier.     
For the first-time faucet shopper, various types of kitchen faucet brands available in the market can make buying the right tool trickier than it needs to be. 
With this in mind, let us take a look at some different types of kitchen faucets you can get nowadays.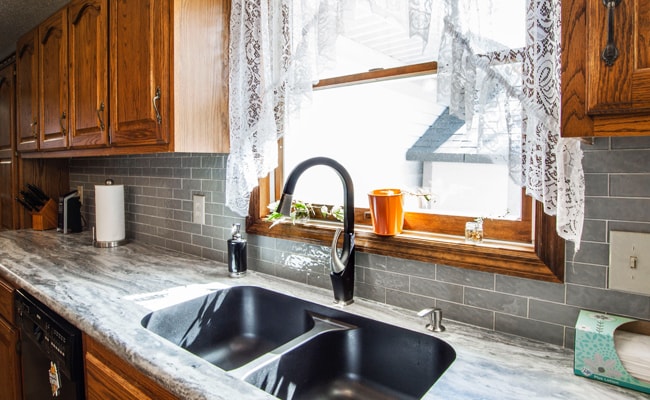 There are various types of faucets that you can have in your kitchen. Each type has its unique style and functionalities.
Especially, some faucets are fashioned to perform some specific task in your kitchen. At present faucets are designed with lots of wonderful features and are capable of making a world of difference in your kitchen.
So, we have made a list of high-quality kitchen faucets available in the marketplace along with their pros and cons. 
I believe this will assist you in picking the best kitchen faucet style for your gorgeous kitchen.
This is the most common faucet. You will find it almost 95% of kitchens all around the world. It has only a sprout hole and a handle, with a simple smooth design. 
It's called single-hole because you only require one hole in your wall to install the faucet.
A handle controls pressure and temperature, and water comes out from a single sprout. The handle can be operated in both directions.
Additionally, a curled stylist neck will maintain water from splashing too heavily around the sink.
It is classified as a center-set kitchen faucet because one metal plate connects entire lines and the spout together. 
However, these types of kitchen faucets are also known as two-handle or two-hole faucet or double-handle faucet. The faucets need multiple holes in the counter-top for perfect installation.   
In Addition to that, it has two disconnect handles for maintaining hot & cold water. 
Furthermore, it is best for families as different water handles are clearly noticeable so there is less chance of unwanted accidents.
3. Pull-Out Kitchen Faucets
Pull-Out Faucets have a removable spray head that can be pulled out to use conveniently. It includes a pipe or hose which allows this to occur plus this pipe makes the faucet more flexible to utilize.
It is considered one of the most versatile faucets in the marketplace and also is suitable for almost all kinds of faucet tasks. You can clean the expensive dishes, wash the remote places in a utensil or a sink, and of course, can fill a water pot easily with this modern faucet.
Surprisingly, both Pull-Down & Pull-Out faucets have similar characteristics except they vary slightly in the design.
Moreover, the heads of the Pull-Down faucets are placed in a downward direction which is designed as an extension of the faucet.
Thankfully, you will find these types of kitchen faucets very helpful while dealing with extra-large size dishes. But, the good news is that there are minimum chances of splashing with this spout as well.
Recommended Reading: Best Pull-Down Kitchen Faucets Review
5. Faucet with a Side Sprayer
Many people often prefer a kitchen faucet that has no removable or detachable head. This might be for the reason that they are anxious about the hygiene of the kitchen.
Well, whatever be the reason, this does not mean that you have to buy a faucet with no hose. 
A kitchen faucet with side sprayer can solve this problem because the sprayer will extend like a detachable spout head.  Moreover, it will give you both convenience and flexibility.
It is a space saver faucet. Wall-mounted faucet is perfect for small homes. Another great thing about these types of kitchen faucets is that it is simply available in various styles, sizes, colours etc.
However, you should be careful when setting up these faucets because if you misjudge the distance then it can result in a lot of water splashing.
Pot fillers are unique faucets with extended, thin spouts intended to fill large pots. These faucets perform high-pressure, high-volume action that ordinary sinks can't handle.
These types of faucet are ideal for restaurants.
8. Touchless Kitchen Faucet
This is a modern style of the faucet which uses sensors to control water flow. They are often recognized as the automatic or hands-free kitchen faucets too.
Additionally, some touchless kitchen faucets contain more than one sensor in different place of the faucet which makes it more convenient to turn the kitchen faucet on. 
A battery or an AC power plug is needed to keep the faucet functioning.
Which Type Of Kitchen Faucet Is Best?
It is very difficult to say which kitchen faucet is best as you have already read in this article that different types of kitchen faucets have different functionality and each has its own unique features.
But if I have to choose the best one I would go for the faucet with a side sprayer because it combines the features of pull out and pull down faucets while maintaining the hygiene of the kitchen.
Recommended reading: Kitchen Faucet Buying Guide
There are many different types of kitchen faucets that you will find while shopping. Therefore, you have to think about all the descriptions and features before you buy one.
Ultimately, only you know what you want.
So, don't forget to learn about all the advantage and drawbacks to choosing the best one for you.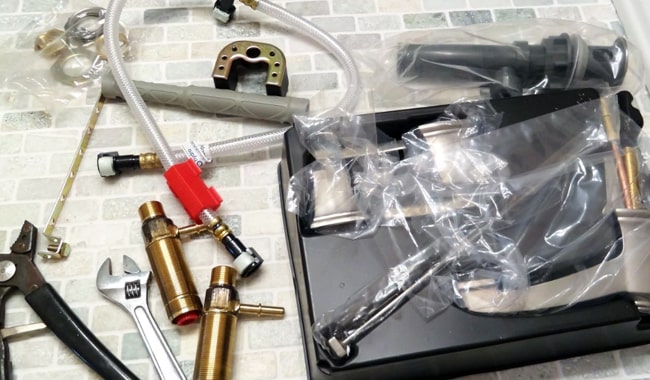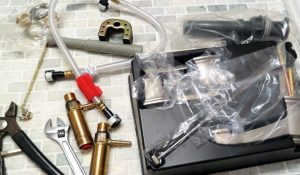 In your life, if you have ever changed a kitchen faucet, then you might know that it is not the easiest process, and you are
Read More »
Was this article helpful?