Have you shifted to a new house? Are you planning a change in the interior design? Are you prepping up to buy a bar sink? Then this article is just for you! This write-up will get all the essential information that will guide you before purchasing a bar sink.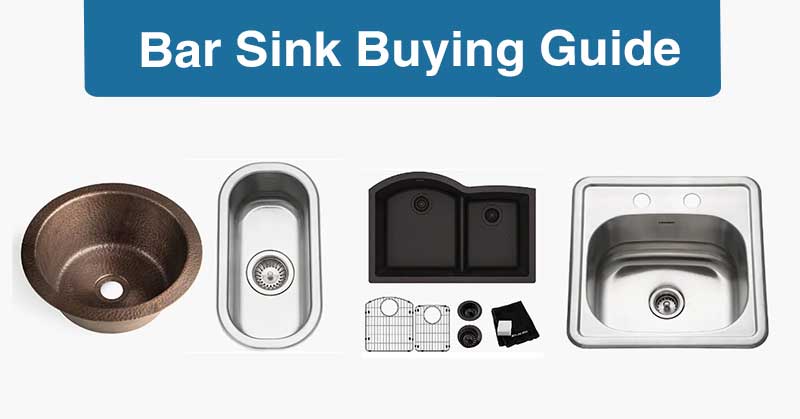 What Is a Prep or Bar Sink?
A bar sink is a mini sink used for cleaning & storing foodstuff. This is also called a prep sink or entertaining sink. A bar or prep sink is installed in addition to the main kitchen sink for convenience.
When a house has only one kitchen sink, workload increases & household chores need more time. In addition, a bar sink is the "must-have" thing when there is a party or get-together arrangement.
The use of bar sinks starts with washing used utensils. After cleaning those, the pile of plates & glasses needs to be dried & soaked. A bar sink or prep sink is the most helpful thing at that time!
Even for tiny houses, a prep or bar sink adds value & beauty.
What to Consider When Looking for a Bar Sink
So, the next question that may come to mind is – how can I explore the types, sizes & styles of bar sinks before making a purchase decision?
Here is a detailed description of the things to consider when looking for a bar sink-
Style of Bar Sink/Prep Sink
To buy an additional sink is not a luxury. It is a need now. In earlier days, the design & look did not have much variation. But now, with a focus on customers' needs, the market is full of bar sinks of different styles & looks. If you consider the shape, there are 
 Rectangular
 Curved
 Straight
 Square
 Oval &
 Round formats
This variation adds value as different houses have different amounts of free space. There are other options for customization to suit the unique taste & demands of customers. The most common style used for household uses is a combination of a single basin-like sink – with a faucet having both options of cold & hot water. This can be installed easily in any right corner of a house.
Materials Used in Bar Sink
Before you buy a bar sink, you need to know about its materials. Generally, steel-made sinks are available everywhere. But there are many other materials used in making a bar or prep sink. This is important to know because the use of bar or prep sinks is never the same for all. Families that host parties quite often need sinks with firm materials. In contrast, the family who does not require heavy & regular use of a bar sink may choose a different type of sink.
The most commonly used materials in a bar sink are:
Brass
Granite
Stainless steel
Cast iron
Porcelain, ceramic
Stone
Copper & others
Most people prefer sinks made of stainless steel as it is lighter & less expensive too. Depending upon the liking of these elements, customers buy one.
A bar sink is smaller in size than a regular kitchen sink. The usual bar sinks come between the width of 15 inches with 20 inches of length.
Generally, big houses with many house members require big sinks & small ones need small sinks.
A bar sink may have domestic or commercial use. Such a sink is a set of some components. The standard accessories used to decorate & make a sink functional are –
Glass rinser
Bottle washer
Glass water
Faucet glass
Chopping board & other utensils
The bar sinks are composed of a water line at the back. It also has the basin or the hole under the countertop with an attached faucet. The tap or the faucet has a variety of shapes & uses. Usually, the accessories are available in stores at the time of purchase of the sink & faucet.
Three types of bar sinks are widely available. They are – a drop-in sink, undermount sink & farmhouse sink. They are briefly described here –
The drop-in sinks are just installed over the countertop. This is easy to install, which can be done by the user without any sound technical knowledge. As a result, drop-in sinks are pretty popular among users.
Considering the view, the lip of the basin is visible & less expensive. Drop-in sinks are also easy to clean. In addition, the rim of these sinks helps prevent leakage. These sinks are also called top mount sinks.
Drop-in sinks have hidden metal clips under the countertops to fix them firmly. However, in the case of a heavy sink made of stones, hooks are not required.
Undermount sinks look quite like drop-in sinks. The main difference is that it is set on the countertop hole. It has hidden rims that are attached under the counter. Undermount sinks are most suitable in a setup where every space counts.
The Undermount sink has a trendy look. It is comfortable to use. And the comfort comes from the "no open edge." As the corners are sealed with the countertop, cleaning becomes easy & the surrounding space can be used for decorating or simply putting utensils for draining water after the cleaning.
A Comparison Between Drop In & Undermount Sinks:
Another type of bar sink or prep sink is a farmhouse sink. It looks pretty like a drop-in sink. The uniqueness of a farmhouse sink is –
It has a profound basin
It has a noticeable front look
Has a rustic feel
Although a farmhouse sink is heavy & demands a lot of space to install & function, it has the following benefits:
It looks attractive
It stands out in a kitchen
The large size enables comprehensive utensils to clean
7 Steps to Choose the Best Bar Sink
1. Understand Your Need First
Before making a bar sink purchase decision, the first thing to do is to understand your need. Sinks are available in various sizes & prices, but the primary thing is to assess someone's needs first. While determining the specificity of conditions, the following issues are important to consider –
The space ratio in the kitchen
What amount of space is to be used in the kitchen
The nature of water line pipe
After analyzing these issues, you need to decide whether to buy a drop-in, undermount, or farmhouse sink.
2. Determine the Proper Size
The next step is to identify the needed size to buy. In different households, the need varies. For example, a big house might need a big sink, whereas another might need two or three medium or small sinks. It all depends on the people living inside & their lifestyle & need.
Now, you need to compare the facilities provided by different brands. After deciding the need & size, the next step is to choose the right brand. The following issues can be considered while choosing a brand:
Product variety & smart features
Price range (if it is within budget)
Installation service
Warranty & Guarantee
Reputation.
Some notable brands for bar sinks are- Ruvati, modena, kindred, and Elkay. The price range is available on their websites. The prices of an average bar sink start from 52 $ & go up according to the use of material and the size & brand value of the companies.
4. Read Some Customer Reviews
Reviews from users are beneficial. You must visit the review section of the social media pages after selecting a brand. 
It is mandatory to read the comments & feedback before finally buying one from any particular brand. This review section will hint to you about the actual quality & customers' acceptance. Although not all comments are authentic, there will be an idea about the service quality of the brands after reading the reviews.
5. Order from Reputed Sources
Contact details & promotional offers of many dealers will be available on many pages & websites, but you have to be very careful! It is a request to you all to buy from only a trusted & experienced source or business person.
For example, Amazon or other regularly visited & trusted businesses can be contacted to purchase a sink.
6. Must Check for Warranty
As a customer, you must check the warranty while purchasing. Sometimes, the product looks good & there is a good vibe, but that does not ensure a flawless experience in the future. 
Therefore, you must ask for the warranty card & talk about the services that the company will offer in case of any disturbance within the specified time.
The final step is to install & use the bar sink. In the case of a drop-in sink, the installation is simple & it is like a "Do It Yourself" thing. However, for undermount or farmhouse sink, the company selling it is supposed to arrange the installation. So you need to make sure that it is well installed & working just right.
So, buying a bar sink is no more challenging if you know the steps to follow before buying one.
What is a good bar sink size?
Ans: The average size of a good bar sink is somewhere between 9.5 inches to 18 inches.
Ans: For a full-fledged cleaning experience, a wet bar sink is required, but for piling up & storing materials, a dry bar sink is used.
What is the difference between a prep sink and a bar sink?
Ans: A prep sink is used to store or keep things like vegetables, ice cubes & other food items that will be processed later. The bar sink is like a mini & regular kitchen sink for cleaning dishes mainly.
Is a wet bar sink worth it?
Ans: Yes, a wet bar sink is worth it. It just needs to be adequately cleaned after every use.
Do bar sinks have hot water?
Ans: Yes, the bar sink faucet can serve hot water if there is a hot water dispenser.
Do prep sinks have garbage disposals?
Ans: Garbage disposal can be installed along with a prep sink if the plumbing system has the capability
How small can a sink drain pipe be?
Ans: 1.25 inches
Can I use a bar faucet as a beverage faucet?
Ans: Yes!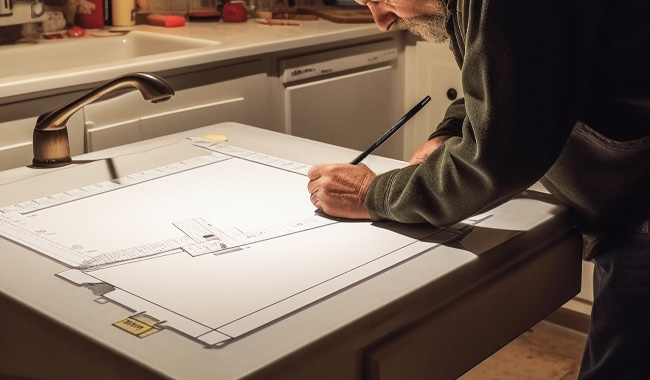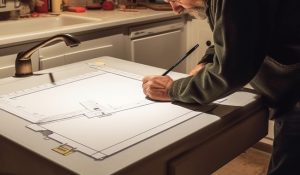 Measuring the size is a fundamental issue when you need to buy or replace a kitchen sink. Imagine you went to buy a sink and
Read More »
Was this article helpful?