In your life, if you have ever changed a kitchen faucet, then you might know that it is not the easiest process, and you are required a certain level of skill to do so properly.
Not only will you need some skills, but you will also have to make use of a few different tools to get the job done.
If you do not know the tools for the kitchen faucet removal process, then we have your back. You will get all the information you need about the tools required to do the job.
So, without further ado, let's jump in without wasting any time.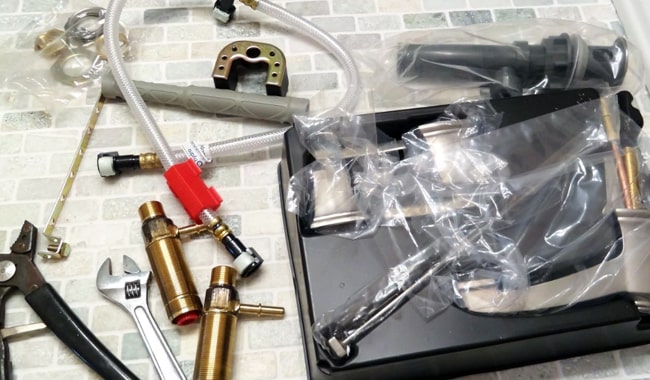 Tools for Kitchen Faucet Removal Process
Here I am going to list out all of the tools you are going to need to not only remove the kitchen faucet but also what you will need in order to install a new one in its place.
The very first thing you need to make sure you have is a new faucet to replace the old one. Because this is the most important tool for the kitchen faucet removal process.
You should go and get this one first because you will be in a world of trouble if you take out the old one and have nothing to install in its place.
Now, what kind of faucet you buy has to be decided on the basis of a few different things, or you can choose to get the same model as the one you are taking out. That would be fine unless you are looking for an upgrade.
If you often work around the house, then chances are you will have an adjustable wrench in hand. 
If not, then this might be the opportunity for you to go out and get one as this has many different uses. You will be able to use this in various stages of the faucet removal and replacing process.
To begin with, you will need this tool as a part of the removal process. You will have to use this to disconnect the water line from the faucet. As it is adjustable, you will have a much easier time handling it and getting it to do the task you want.
This is also needed when you are going to install the new one. With the help of the adjustable wrench, you will have to reconnect the water supply line with the faucet.
Moving on to pliers, there are many different kinds out there [ To know more about the types of pliers, read this ], but our needs for this are a little more specific, so we will have to get a more specific kind of pliers.
A channel locking pliers is what we are looking for here. You will need this on a few occasions during the process.
Just like you will need the adjustable wrench for disconnecting and reconnecting the water supply line to the faucet, the same way you will require this for the same reason. Both of these together will help get that step done.
This is a very good option for this as the jaw of the pliers can be adjusted according to the channel.
This might not be a tool that you need for the procedure, but it's just as important as any of the things added on the list.
It is a common fixture around most people's houses; you do not even have to do all this handy work to have one of these at your house.
You will need this for a few measurements while removing and replacing the kitchen faucets, especially to see if the new faucet you bought will be a good fit for the sink.
And you should actually measure before you purchase the new one as it will save you some time in case you bought something that won't fit.
Rather than an actual tool, this is a fixture that you will be needing when you are installing a new faucet. This is a line that helps connect the water supply line to the kitchen faucet. There are a few different kinds you can get.
The braided type, plastic-type, and the ribbed type, all of these can be used when you are working with a faucet.
But this might not be needed in all the cases, you have to read the instructions provided to you in the package to figure it out.
In the process of faucet removal, you are going to need a basin wrench for two different things, firstly you might need it when you are removing the old faucet.
You will need this to take out all the nuts that hold the faucet in place. If you want you could use a socket wrench in its place as well; this will work the same way.
The other time you will need this is when you put the new faucet in. And the nuts need to be installed to make sure the faucet remains attached to the kitchen sink.
The last tool for the kitchen faucet removal process is plumber's putty, which is very useful. This is something you should be able to find in just about all the hardware stores around you.
And this putty is mainly used before the hardware is installed, for example, you might need this on the rim of the sink, or maybe the drain plugs and faucets.
With it set in place, you will not have to worry about any leaks or anything. This ensures a very good seal.
[You may also like: How to fix a faucet that keeps turning]
All of the tools I have mentioned are of great importance when it comes to removing and installing kitchen faucets. So, if you are looking to get to work with the one at your house, then you need to make sure you have all these in hand.
I hope you found this helpful and can take this list with you when you go out to get the things you need for the removal and replacement.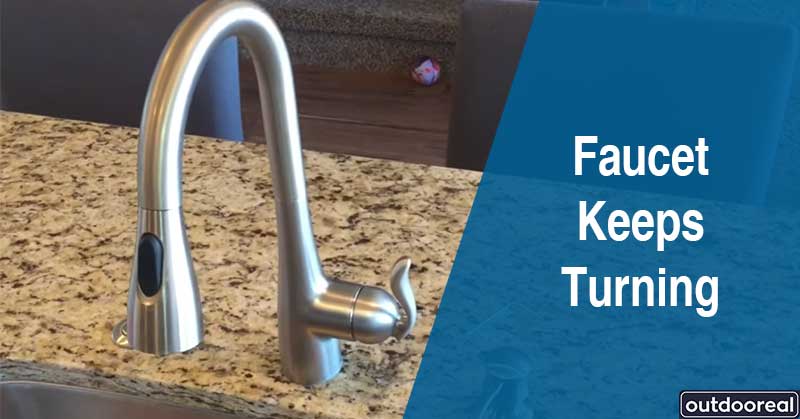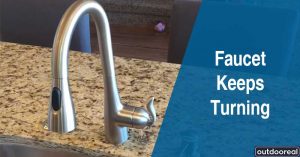 A faucet that keeps spinning creates a lot of trouble and embarrassment for users. So, how do you fix a faucet that keeps turning? Well,
Read More »
Was this article helpful?