Life itself is an adventure, but we always dream of our own adventures. The greatest part of a road trip is not just to reach your destination, but it's about the journey.
Make it lively, healthy and lovely like never before. You might have spent time making money since the year began hence need time to relax and enjoy the fruits of your labor.
Exploring the world may be an option. And, exploring on the road makes it even more fun. It is important then to have an idea of what you need while on the road.
Because real travelers know what they need. However, for the less frequent ones, the insights in this article will be of great help. You do not want to be stranded in the middle of nowhere. Right?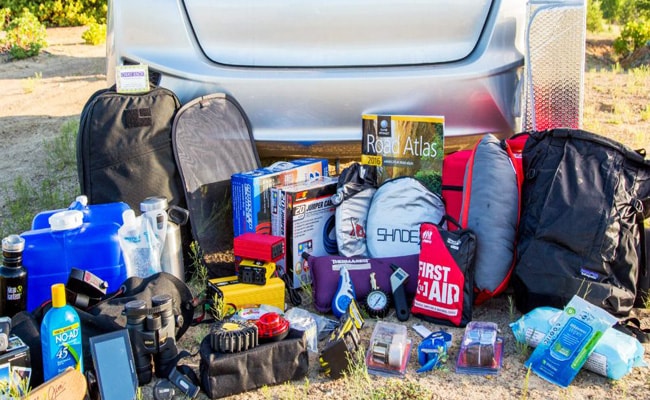 Road Trip Packing List For Cars
If you are owning a car or hired one, plan prior to the day of adventure. Below are items you need to put in place for a long car ride essentials.
It's so strenuous when you keep on removing and inserting your phone to your pocket while driving. 
Make sure that your car is fitted mostly with a universal phone holder. This will give you an easy time to monitor your phone while driving, important calls to pick, and messages to reply.
2. Comfortable Driving Clothes
You don't want to put on something that will make you feel uncomfortable while driving or so tight that will not give you space while driving for a long ride.
Let them be clothes that your body can manoeuver within, especially your hands while spinning the wheel. Just wear comfortable clothes, for instance, loose-fitting pants and T-shirts.
You won't like it if everything starts splitting in your car while driving. You will prefer everything to be intact so for it to be easily accessed whenever needed.
Trunk organizer will ensure that you keep each tool, grocery, and even fruits in an orderly manner. This, in the long run, makes it easier for you to carry.
4. Electronic Battery Pack
It's so frustrating being in the middle of nowhere with your phone battery low, especially when you need to make important calls or use it for location tracking.
Carry with you an electronic battery pack to avoid such kind of humiliating situations.
Your comfort is important even while on the road riding. Neck sleep scarf will ensure that you get that balance, comfort, and warmth while sleeping in the car, especially if you are not the one driving.
Again, while driving, it gives your neck support and balance for a better focus on the road.
Hygiene must be maintained. Let your road trip be a health-oriented one. Don't reach your destination with infection brought about germs that you could have avoided.
Make sure you have packed enough hand sanitizers. They stand in for water and are ideal to wipe your hands while driving or when taking snacks.
7. License and Registration
Traffic laws and regulations never change. If you don't have your driving license, acquire one before considering to drive or going on a road trip. Make sure that you have necessary documents that are very vital at every police check.
Importantly, ensure that before the day of the road trip, your traveling documents such as passports are put in place.
8. Copy of Your Car Insurance Policy and the Relevant Contact Numbers
Emergency cases are not planned. It's always good to prepare for every circumstance that might happen on the road.
Ensure that a copy of insurance document is in your car and also relevant numbers that might be of help when stuck in a problem. For instance your mechanic's contact, hospital or police helpline number.
Remember, you will be in the middle of the road, and you won't be traveling with your mechanic. In case of a minor breakdown, you will be the one to handle.
Simple tasks such as changing punctured tires or even oiling your car should not be an issue. Your car's manual will always provide you with guidelines on how to perform certain tasks on your car.
10. Spare Tire- Very Very Important!
It's not a guarantee that after taking your car for service, it will endure punctures. Road trips to places you have never been in most cases end with puncture problems. This, however, shouldn't cut your road trip in the middle.
Ensure you have at least one spare tire depending on the distance. You may even consider having more than one if the terrains are so tough.
11. Roadside Emergency Kit
Despite having fun on your road trip, you still intend to make it remain memorable at all time.Remember to pack your roadside emergency kit.
A simple break down might ruin everything before reaching your destination or just after covering a few miles away.
Important Road Trip Accessories
There are also some vital accessories that you ought to have always. They come in handy during the adventure process. Some of these items include;
1. Apps for Finding Places to Stay
You can use google map to find a resort, motel, hotel or even camping site for you to stay for the night or take a rest before deciding to journey back.
Ideal when you will prefer to sleep in the car. This is also cost effective so long as the car is parked in a safe place.
Apart from your credit card, carry with you some extra cash, since, in some places, credit cards won't apply to use or even accepted.
4. A Notebook, Pen, and Pencil
It will be appropriate taking notes on important contacts or address of the places you stopped by such as motel, hotel or restaurants.
Ideal at night time, if you don't want to keep your headlights on the whole night while sleeping. Flashlight will be of help saving your car battery.
Ensure that you buy a new bug spray for your road trip, and it's packed with other items. Use the best insect repellent.
Let your road trip remain healthy. Ensure that your first aid kit is fully equipped with necessary first aid materials.
Somethings are like the general rule of thumb. Herein, below are some common items for your trip's success.
Consider a lightweight day bag that can fit some of your valuables such as a tab or laptop while traveling.
Ideal when you go for a road trip during summer as it helps in protecting yourself against the sun rays. Make sure you have at least one with you.
3. Eco Water Bottle + Picnic Gear
Carry water and food with you whenever you stop to replenish your strength. Always refill your eco water bottle.
Together with your water proof coat, it will be ideal to have your umbrella. They can also come in handy against harmful sun rays.
6. High Factor Face Creams
You don't want to go for a road trip and come back with sunburn especially during summer. Have one with you.
Consider having one which is also rechargeable. They can be used instead of spotlights, due to their unique appearance.
Have your hiking boots/shoes put in place, since you might stop by for mountain climbing or even nature walk. It's all about having fun during such moments and avoiding injuries.
They will guarantee you comfort while on road trip by allowing your feet to get some air space while in the car. Again, they will make you feel at home even though in car.
Ensure that you have it ready, and in good condition. Consider one which has anti theft properties to ensure your most valuable properties are safe.
The fun part of a road trip is riding while listening to your favorite playlist. Pack at least music speakers that are rechargeable.
Make sure you have written down your road trip playlist. If you are alone, they will be your traveling companion.
Don't drive till you get exhausted and dehydrated. Pack some hydration tablets to supplement water, especially when it's over.
Make sure you test them if they are functioning properly. If not pack the ones that are in good condition so that your phone remains on.
Ensure that they are in good shape, and your phone can connect to the device. You will be able to play your favorites song through them from your mobile phone.
1. Your Favorite Camera + USB Chargers
Your aim is to make it memorable. Ensure that you have your camera ready to take some pictures. Your phone camera can also help.
If you can afford to buy an instant camera, go for it. To make your road trip enjoyable, take instant photos with your loved ones every stop you make.
Pack this with your notebook as it may turn out to be essential. Carry your favorite novel with you, and read it along during the road trip.
It's not recommended to litter every place you will be passing. You need at least a lightweight plastic garbage bag, where you will throw all the litter.
Ensure that you have bought some snacks before commencing your road trip. Double check at least you've a pack of energy snacks apart from other junk foods.
Let summer season not hinder you enjoying the comfortability and fun during your adventure. Ensure that your car air cooler is properly functioning.
7. Tweezers/Swiss Army Knife
Don't forget to include either of these two in your road trip necessities list. You will likely require one of them in your adventure.
It is one of the essential road trip needs, especially when journeying with your kids. This will ensure they don't get bored along the way.
Here, you will find the essentials for any road trip. These kits include;
Make sure that you have a traveling blanket with you. It will be necessary if you're going for a long road trip whenever you stop to rest.
Ensure that while traveling, you have with at least one traveling pillow. Consider buying if you don't have them.
Make it feel like you are home. Buy at least three traveling mugs if it's a family. It will serve you in a special way while in your adventure.
Consider packing eco water bottle for everyone you're journeying with. One which you can refill after every stop you will be making would be perfect.
You need one which can be removed when it's too hot. They can be placed to minimize excessive sunlight rays.
6. Painkiller/Anti-Inflammatory Medication
Still sick to a healthy road trip? Consider visiting your pharmacy to get painkiller meant for traveling. It is also important to pack anti-inflammatory drugs.
Pack 2 or 3 of this to use while stopping to purchase something. Make sure they are cleaned before the road trip day.
Pack several of this, especially if the road trip is a long one. They will help you stay active while in your adventure.
Pack light and medium-sized towels for each and every one. Let these towels be kept for traveling purpose. Don't carry your bathing towels.
They will be ideal if the road trip is not that long, most probably a day or two. Hence, you will consider using one that will accommodate your items.
Personal Care Kits for Road Trip
Below are some personal care kits to pack in while planning for a road trip;
Ensure that your sunscreen is there with you. This will protect you mostly against sunburn.
Carry enough or excess of this, especially if the journey is that long. Ideal mostly when traveling with children.
You will not be comfortable journeying with your lips dried and cracked. Check if it is still there and take it with you.
You will still want to care for your hair while on the go. If you don't have one, make sure you pick one and include it in your road trip travel essentials.
Include some of these with you if you have long hair or braids. Consider looking presentable even though on a road trip.
6. Toiletries, Toothbrush & Toothpaste
Always ensure that you have them whenever going on any road trip. Whether long or short distance, you still have to care for your body. Buy new ones for the road.
Carry with you at least one full pack of this. They are flexible in their use, prior to the adventure.
Road Trip Pack List for Winter/ Too Cold Locations
Cold areas may be tough to be in. Having the right gear for such areas is good. Below are some of the items to have in cold areas;
If you are considering going for a winter road trip, make sure you have one of this packed. Snow sometimes can get messy and difficult to move. A shovel will help in creating a path.
Frost, ice and snow will always cover your car's window. Don't forget to have an ice scraper in your pack list.
Let your items not get wet or cold. Ensure that your bag is wrapped with a waterproof cover.
Ensure everyone keeps warm. Pack at least one extra jumper or wrap.
Now that you are familiar with each and every item you need for your road trip, there is nothing that can stop hitting the road. It's upon you to create a draft copy of your own road trip packing list before the journey.
From this point, you can go and discover the beauty the world holds. Do not let the distance be a worry or bother.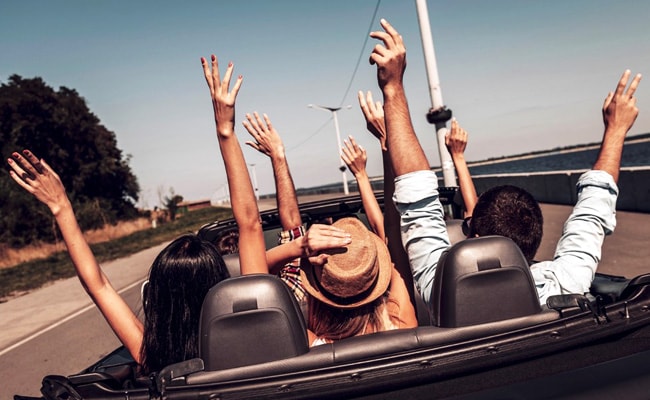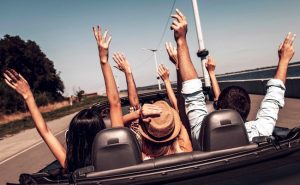 Get out there and have fun. Life is never that serious, you need time to recover and motivate yourself for a fresh start…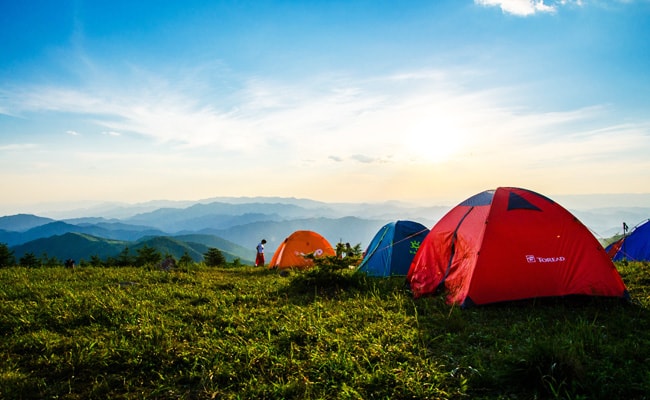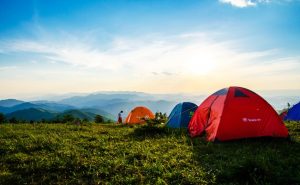 Whether you're camping away for the first time or you've got some past camping experience, a camping checklist is your sure bet for a hassle-free,
Read More »
Was this article helpful?