When you hear the name hiking, trekking, and mountaineering, you might think all are the same thing, and each one of them serves the same purpose.
Unfortunately, you will be wrong if you are thinking like that. 
The most important aspects that differentiate all of them are the kind of landscapes that you have to travel to and the type of equipment that you need to use to make your journey a successful one. 
Following the article, you will get further information regarding difference between hiking, trekking and mountaineering.
We will explain each of them in a way that you can have a good grip on their differences. Read on to find out more.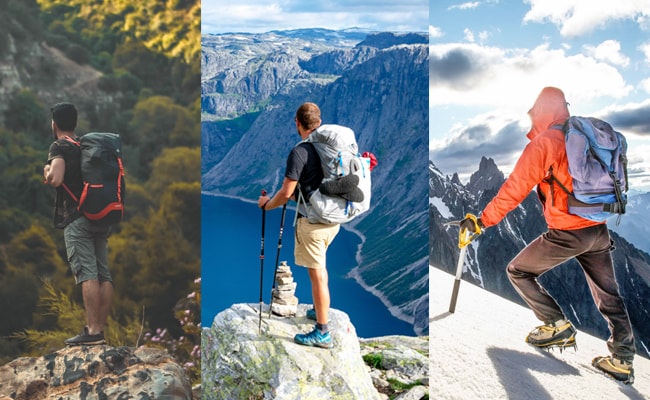 What is The Difference Between Hiking, Trekking and Mountaineering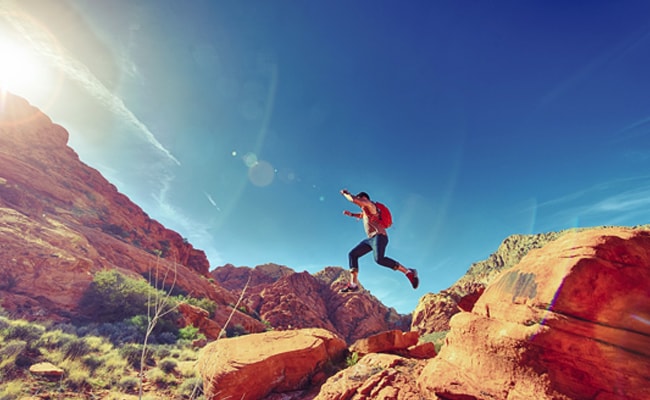 Out of the three, hiking is considered to be one of the easiest. Anyone can go for this adventure without any hesitation. 
Furthermore, you don't need to research or practice for acquiring climbing skills when it comes to hiking. 
The meaning of hiking is straightforward. It merely means you have to walk for a long period by following a path. The path could be large or small, depending on the location. You have to walk on hills or even deserts. 
You can choose to hike for a single or multiple days. The good thing in this adventure is that there are hiking routes from your starting point to your desired destination. 
You can use the same course during the time of your return, and no one will ever get missed. 
If you have plans to hike for multiple days, you must carry food, sleeping materials, and other equipment that will help you throughout the journey. This kind of hiking is known as backpacking. 
(On a side note, if you have plans to hike for multiple days read this checklist first. It will help you to figure out which hiking gear you need for your journey. 🙂 )
As mentioned above, you don't need any climbing skills for hiking, but you must have good physical fitness along with your perfect navigation skill. 
You can hike at any time. All you need to do is to wear your hiking shoes, pack some food along with water and extra clothing and you are all set. 
In case you are searching for a way to get away from the noise of the city and connect with nature, go hiking.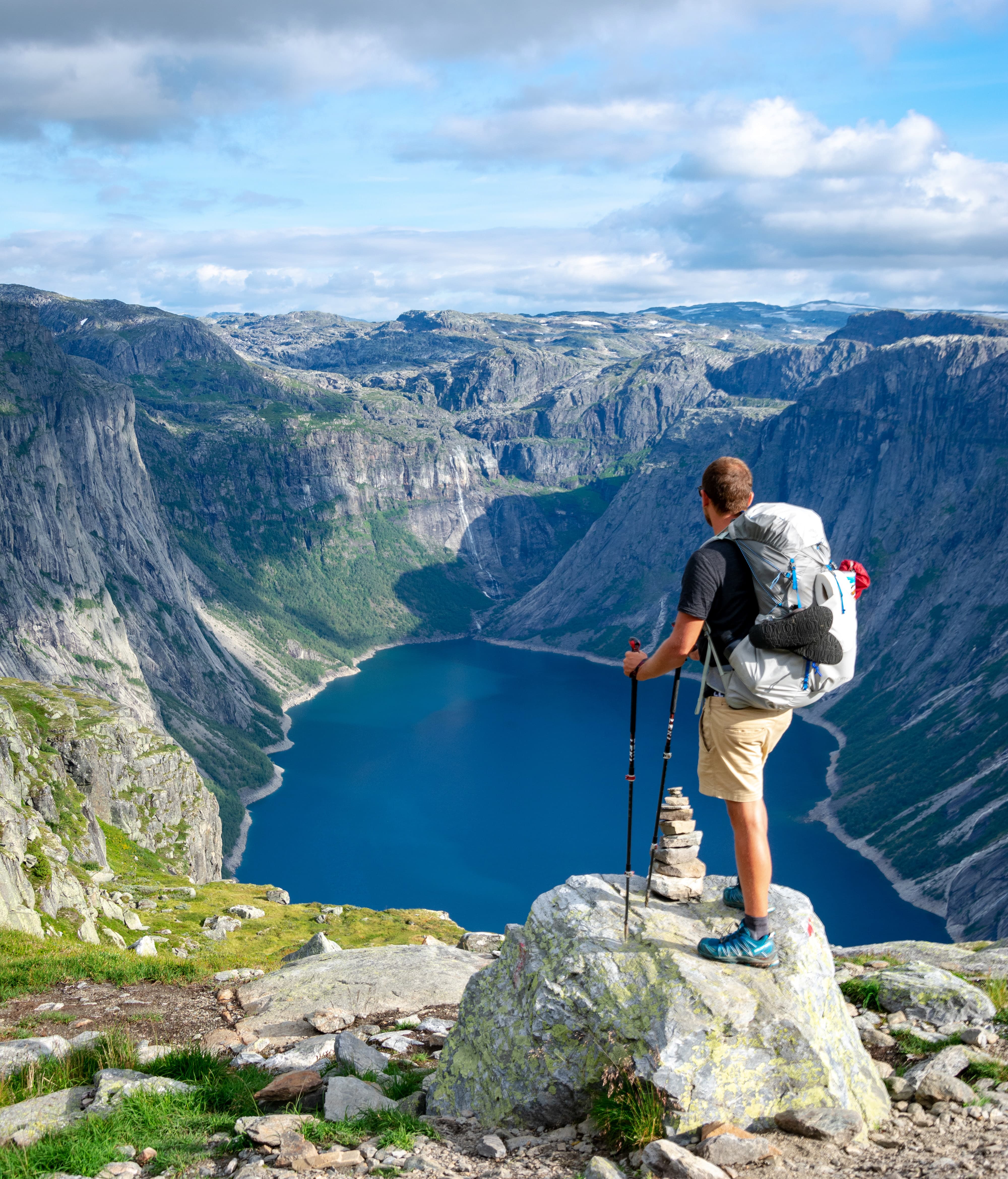 Trekking is the kind of adventure that you have to do for many days. Some people trek for 3 to 7 days, depending on their planning schedule. 
You must have good physical stamina as trekking is full of challenging lands. So, the period and extra physical fitness are the key criteria that set both hiking and trekking apart. 
As this adventure is challenging, you will find various types of lodges, and food stops along the journey. This will surely refresh you, and you will also get to know the local people along with that. 
Moreover, they might give you some advice that can help you in overcoming the uncertain obstacles. 
On the other hand, trekking involves walking through different lands for multiple days. You can push your limits by going to the peak of various mountains if you are looking for an adrenaline rush. 
The good thing about trekking is that you can take help from a guide for your overall journey. 
They will guide and direct you so that you don't get lost and enjoy the whole adventure. Keep in mind that they will charge you for that service, and this will vary depending on the location. 
A porter can also tag along to carry your stuff, and they will also charge you for that. 
In that case, hire any one of them according to your preference. To uplift your mood along with your physical fitness, go for trekking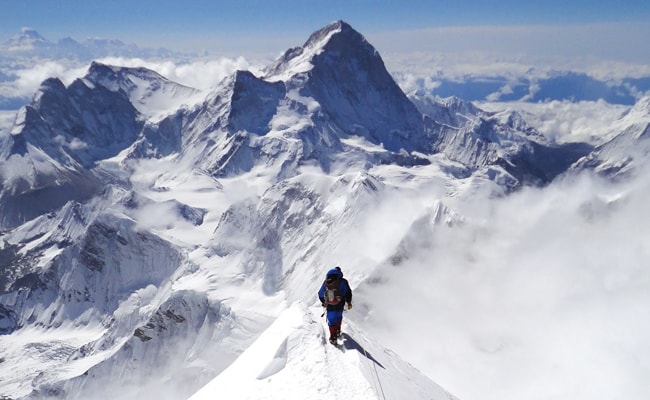 Mountaineering is the toughest out of the three. It is very challenging, and you must be fearless to complete the whole journey successfully. 
Mountaineering is full of climbing mountains so that you can reach the top. 
This is not regular hiking or trekking that you can easily do. You must have proper technical skills along with good physical fitness so that you can adapt and overcome any weather condition or unknown obstacles. 
You might face snow storms while climbing snowy mountains and for regular mountains, you might bump into different rough lands full of rocks. 
Before you head off to mountaineering, you must pack water, food, gloves, boots, sunglasses, etc. 
Create a checklist and tick the items that you have put in the bag. In this way, you won't forget any of the important stuff before you start this exciting adventure. 
However, if you are planning to do this dangerous adventure, you must have excellent trekking and hiking experience. 
Additionally, you should have good physical fitness along with good mental strength. All of these will be your savior that will make sure you don't fail in your task. 
Therefore, we highly recommend that you should undergo specific training that will help you to understand how each piece of equipment works in different mountaineering situations. 
If you are looking for a challenging and tough adventure that will force you to shatter your comfort zone, go for mountaineering.
Which One Should You Go for?
If you are interested in making a small journey along with your friends and family, hiking is the best option. All of them will surely be happy, and the trip will be a marvelous experience. 
On the other hand, if you are interested in doing an adventure that requires physical effort, trekking will be the best. 
You will be on the adventure for multiple days, and it will surely be very challenging for your physical stamina. Also, you can even get to see the weather fluctuations during the trekking period. 
At the same time, if you are a pro in trekking, you can level your way up to mountaineering. 
You must be mentally prepared to go through a couple of months of training related to mountaineering that will prepare you to handle any tough situations like facing different heights, weather fluctuations, and many more.
We hope this article has provided you the clarification regarding hiking vs. trekking vs. mountaineering. All of them are unique in their way. 
Take all the necessary information and start your adventure, which will be a part of your memory until your last breath. 
Best of luck!!!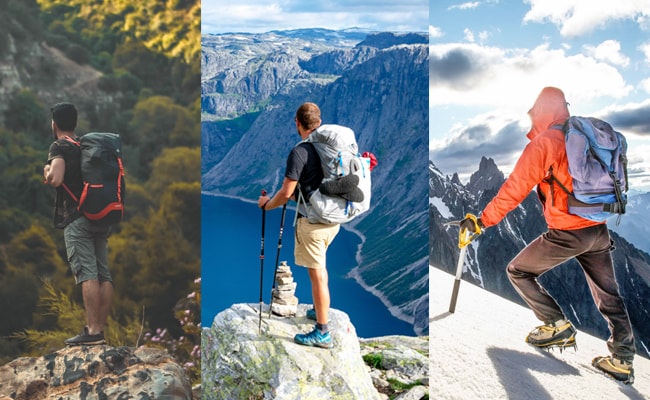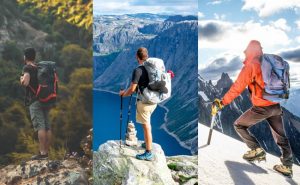 When you hear the name hiking, trekking, and mountaineering, you might think all are the same thing, and each one of them serves the same
Read More »
Was this article helpful?