Whether you're a professional hiker or a beginner, a good hiking backpack is the first thing that should come to your mind while planning a trip.
The market is flooded with thousands of backpacks these days. However, you need to find one that will be suitable for your personal needs, and yet not cost a fortune.
This article will help you find the best hiking backpack under 100$. Give this a read, and by the end of this post, you will be much better informed about what kind of backpack will be most suitable for you!
Let's get the show on the road.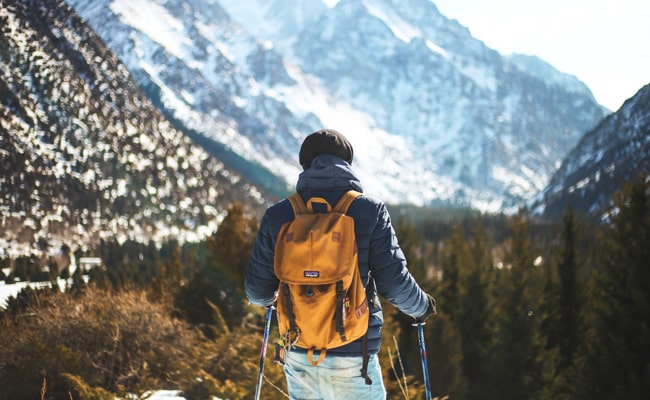 Best Budget Hiking Backpack Under 100 – Reviewed
To help you choose the finest backpack for you, we reviewed 11 backpacks from hundreds of available options. Read along to know which will be the best choice for you.
1. Teton Sports Scout 3400 Internal Frame Hiking Backpack
This thing is designed for both adult and children. You can adjust the shoulder strap so that it will be easy for you to carry the backpack no matter your size. 
The backpack is best for light backpacking on 2-4 day trips.
The weight capacity of this bag is 55L which is pretty good considering the price.
It features well-structured, thick, contoured pads for the shoulder, lumbar and waist, providing you with maximum comfort and helping your trips be pain-free.
The backpack has a hydration pack which is wonderful for the long hiking days. It also comes with a rain cover which makes it perfect for the rainy season. 
Moreover, the materials used in this item are of excellent quality, thus, making sure that it will serve you for a long time.
2. OutdoorMaster Hiking Backpack
It is a lightweight, 2.6 lb. backpack that has a large capacity of 50L. It's a multipurpose backpack, so you can use it for your everyday use or for your vocational adventures.
The backpack comes with 2 main compartments including a padded laptop compartment along with a few mesh pockets. 
Two side pockets can be used to store water. It has a rain cover that you can use for extremely rainy days, while the bag can hold itself well in light rain.  
One of its main features is its air ventilation system. The product comes with a comfortable heat dissipating back pad and breathable fabric-made straps which provide the user with better breathability. 
The S curved padded shoulder straps help distribute the weight of the items evenly across your body and prevent back pain.
3. Outlander Ultra Lightweight Travel Hiking Backpack
This one is one of the best backpacks in terms of comfort and compactness. 
Whenever you're travelling with a lot of items on your back but need something for your day trips after arriving at your destination, this backpack will come to your rescue.
The backpack is extremely lightweight compared to others and has a capacity of 33 liters. It has multiple compartments to accommodate all your important items. 
The product comes with a folding and unfolding option which gives you the advantage of putting it away in your luggage when not in use.
Due to its water-resistant feature, it's a perfect choice for trips on rainy days or places where a lot of boat rides are involved. It is very durable and is reinforced with multiple stress points, so it doesn't tear up even after having a lot of stuff inside it. 
In addition, the mesh shoulder straps make sure that your shoulders aren't aching at the end of a long hike.
4. Venture Pal Lightweight Packable Backpack
It is a highly durable backpack, made out of water and tear resistant fabric. 
The two-layer fabric at the bottom of the bag provides additional support, while the heavy duty SBS two-way metal zippers on both the sides make it very convenient to use.
Having multiple compartments, the backpack is great for keeping all your items organized. A huge advantage of this product is that it can be folded into a tiny zipper bag when it's not being used, making it very travel-friendly.
At 0.7 lbs., the backpack is super lightweight yet roomy. The mesh shoulder straps are breathable and adjustable, thus providing you with comfort even on long tiring hikes. 
Furthermore, it has a chest strap with a whistle buckle by which you can keep your backpack secure.
5. Teton Sports Explorer 4000 Internal Frame Backpack
The backpack has a large capacity of 65L and weights 5 lbs. It comes with a rain cover, which is a pleasant surprise given its price range. This one also has a sleeping bag compartment.
One of the most important features of this backpack is its adjustability to different body shapes. 
You can adjust the torso length, shoulder straps, lumber and hip belts to perfectly fit your body frame the straps are all padded in order to provide maximum comfort.
The product has a ventilated back panel, which allows you to stay cool during long hikes on hot summer days. The packs also have hydration systems, which are perfect for hydrating yourself on the go. 
Furthermore, there are additional loops and straps for gears that aren't practical to be kept inside the bag.
6. MOUNTAINTOP 40L Hiking Backpack
The MOUNTAINTOP 40L Hiking Backpack is designed with six adjustable straps that make it convenient for you to carry necessary items like sleeping bags, tripods, and other important accessories. It also has a padded computer compartment.
Unlike some other alternatives, this backpack meets the size requirements for an airline. A large capacity of 40L and has an adjustable hip belt help to take some weight off the shoulders. 
It also features D-shaped hook on both sides of shoulder straps to attach small items.
The backpack has an adjustable sternum and dense padding along the shoulder and the back to ensure maximum comfort. 
Moreover, it's waterproof and comes with a rain cover in case of a heavy downpour.
7. HIKPRO Ultra Lightweight Water Resistant Hiking Daypack for Men and Women
This thing is a great choice when you need to keep your things organized during a trip.
It has 7 different compartments and can be folded into a sandwich size when not being used, making this a very convenient option while travelling with a lot of items.
The backpack is very durable and 100% waterproof. It is very lightweight as it does not have an internal frame, thus being easy to carry on mountain hikes. The product has a capacity of 35L.
Featuring padded shoulder straps, the backpack is very comfortable to use for longer periods of time. 
It has stitched and zippered seams that are Bar tack-reinforced, adding extra durability to the product.
8. NEEKFOX Lightweight Packable Travel Hiking Backpack
It is a lightweight backpack weighing only 0.91 lbs. However. It has a lot of compartments and a capacity of 35 liters.
The backpack is ultra-durable as it's made from quality thickened nylon fabric. Its rip stop nylon construction prevents wear and tear and doesn't get damaged in water. 
moreover, its straps can be adjusted for different body sizes and provide maximum comfort.
Its ability to be folded is a huge plus as you can simply carry this in your luggage when you are not using it. You can get it out when you need some extra help carrying your items.
9. Mardingtop 65+10L/65L Internal Frame Backpack
The Mardingtop Internal Frame Backpack is one of the best for all those tough yet exciting hiking trips. 
Made of water-resistant 600D polyester, and having a 65-liter capacity, it has enough space to store all your food and important tools while also protecting them.
The backpack comes with detachable side pockets where you can easily store up to 1000 milliliters of water or any large tools. It also has an easily deployable rain cover which will protect your stuff even in the rainiest days. 
Its most amazing feature is the Molle loops on the outside which are great for hanging any handy tools that can't be kept inside the bag.
Featuring a breathable waist belt, this product allows your hips to share the load your shoulders are carrying.
 It can fit up to a 49' waist, making it a great option for different body sizes. It also has a chest belt that will keep your bag from moving around too much.
10. MOUNTAINTOP 55L/65L Internal Frame Rain Cover Backpack
This one has an adjustable back length option, giving you the choice of adjusting this to 8 different heights. 
The padded mesh shoulder and torso straps reduce the chance of back pain and help to adjust the product better to different body frames.
Moreover, the product is made from high-quality Korean nylon and is extremely durable.
The exterior is sleek and attractive, and also has a built-in waterproof cover, which adds to the practicality of the backpack. The internal frame keeps the backpack as sturdy as it can get.
Featuring an additional hydration system, this backpack is great for keeping yourself hydrated on the go. It also has a number of compression straps which are great for tying items like sleeping bags.
11. Loowoko Hiking Backpack 50L Travel Camping Backpack with Rain Cover
This thing has a large capacity of 50 liters, making it an ideal choice for a long trip. It has 8 adjustable straps, which help to tie additional stuff to your backpack and a lot of compartments that keep it organized.
The shoulder straps of the backpack are padded and thus provides maximum comfort and reduce potential back pain. 
Also, the backpack meets the size requirements of airlines and are thus easier to carry while travelling abroad.
The backpack comes with an attached rain cover, which is ideal for protecting the items inside the bag during heavy rainfall or a boat ride.
Things to Consider Before Buying
You can't just buy things randomly. That would be tantamount to flushing your money down the toilet. 
To help you make an informed decision, here we'll talk about the features that you need to take into account before buying a backpack.
The volume of your backpack should depend on the number of days you wish to travel. 
If you're travelling for the weekend, a 30-35L backpack should be enough. A capacity of 50- 65L is more suitable for 2- 5 days, while 70L or more are recommended for extended trips.
It is very important to have a lightweight backpack on your trips, as it will significantly reduce the amount of strain you are putting on your back.
Padded shoulder straps, lumber, and waist belts, all help to distribute the weight more evenly across your body, thus making it more comfortable for you to carry. 
A few backpacks feature ventilated back panels, which make it easier for you to cool off after a long hike.
Look for backpacks that come with adjustable straps. This will help to fit the bag perfectly to your body, regardless of your age and size.
A foldable travel backpack is very useful when you are carrying a lot of items with you in your main bag but need a smaller bag to carry your items after reaching your destination.
Portable backpacks can be folded into small compact pouches and unfolded again when needed.
The materials of the bag don't need to be very expensive, but it has to be durable. Water resistance is also a plus factor.
If you need to carry a lot of items, having many pockets or compartments will come to your aid. Look for sleeping bag compartments, as they save up a bit of space.
An internal frame is designed to carry heavy weights and minimize stress and tear. This option is a bit heavy compared to lightweight frameless backpacks which are great for light packing and fast hikes.
Try to find backpacks which have an integrated rain cover, as this feature will help protect your things from a heavy downpour whenever needed.
A backpack with built-in hydration system which can carry a bladder up to 3 liters is an ideal option. It'll keep you hydrated when going hiking for longer periods of time.
These backpacks are definitely the best among all the market options. They have been chosen for their unique features, while their core features are also significantly better than some of their competitors, even at a minimum price.
Now that you know what kind of hiking backpack you need and what features to look for, you surely will be able to make the best choice for yourself.
Get that money out and go to the nearest backpack store or order online for the backpack you feel was meant for you. 
Hope my reviews for best hiking backpack under 100$ made your journey a little bit easier!😊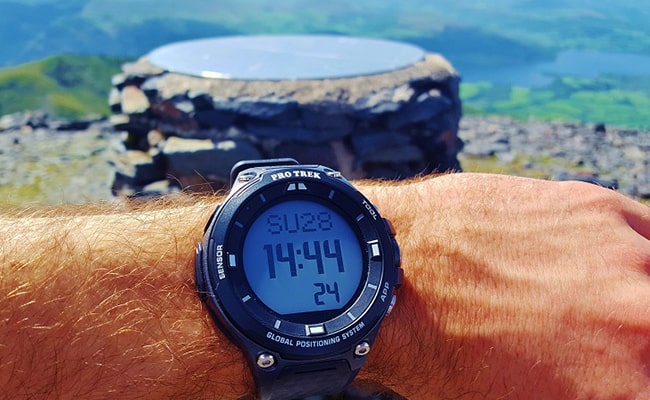 If you're a lover of outdoor activities, hiking may be one of the most favorite activities of yours. A rigorous cardio like hiking requires active
Read More »
Was this article helpful?